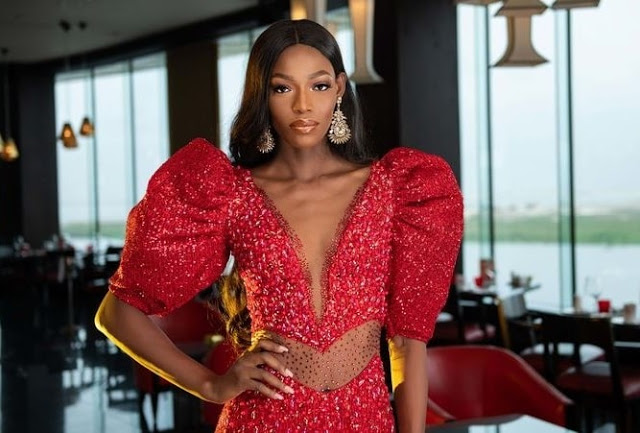 Nigeria's representative at the just-concluded 2019 Miss World contest, Nyekachi Douglas, became everyone's favourite after her endearing personality came to light on the Miss World stage.
Reaching top 5 in the competition, Nyekachi was so close to winning the crown. She stood last with Miss Jamaica and Miss Brazil awaiting the final announcement.
Though her name was not called (Miss Jamaica was crowned Miss World), what Nyekachi did after Miss Jamaica was announced winner is what stood her out from any Miss World contestant we've ever seen.
Despite not being crowned, Nyekachi jumped in great excitement as Miss Jamaica's name was called and ran to her, congratulating and cheering her on.
Watch the moment 2019 Miss World was crowned:
It could easily be seen that Miss Jamaica, overwhelmed and speechless, very much needed the upliftment and her gratitude was palpable through the screen.
A video of the crowning moment that was posted on YouTube has garnered over half a million views. In the comment section of the video, everyone appears to be talking about Miss Nigeria.
"For 5 seconds, I thought Miss World 2019 is Nigeria. Then I became astonished to see that actually, it is Jamaica. What a friend! Omg! And Jamaica is also very cool!" Arfan Ashfia wrote.
"Miss Nigeria is the winner…in life," another user wrote.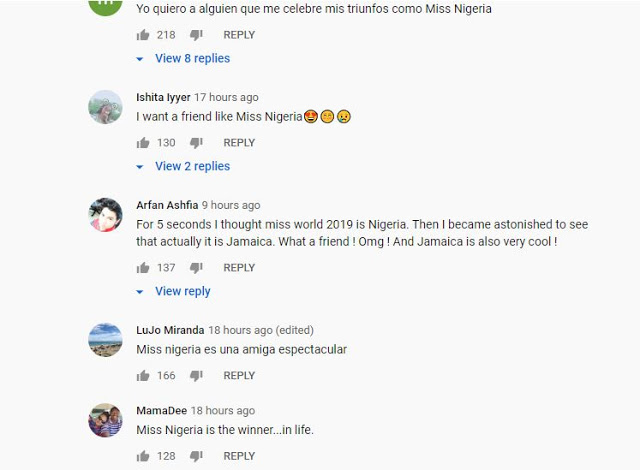 After winning Most Beautiful Girl In Nigeria in October, Nyekachi Douglas, from Rivers State, went on to represent Nigeria at the just-concluded Miss World contest in London.