by Staff writer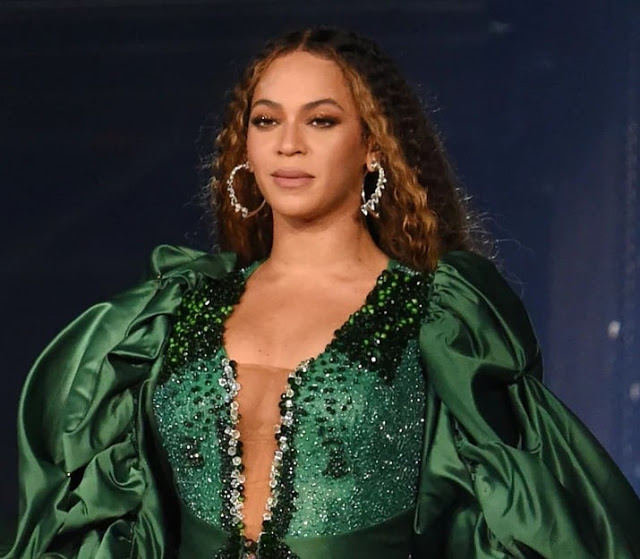 One thing we can all agree on is that when it comes to music, Beyoncé is a god!

There is perhaps only one living person that has been able to match her super-impressive chart feats over the years.

That one person is 29-year-old Pennsylvania-born singer, Taylor Swift.
Swift matched one of Beyoncé's most impressive chart accomplishments when her latest album "Lover" debuted at No. 1 on the Billboard 200 just two weeks after its August 23 release.
Queen Bey, who has been playing this game longer than Swift, has seen all six of her solo studio albums peak at No. 1 without any effort.
Beyoncé and Taylor Swift remain the only two women who have scored six No. 1 albums in a consecutive row on the Billboard 200.
Beyoncé first reached the top chart with 2003's Dangerously In Love.
She followed that up with B'Day (2006), I Am… Sasha Fierce (2008), 4 (2011), her self-titled surprise full-length (2013) and Lemonade (2016).
Beyoncé is so queening that she even made it to No. 1 before she broke out on her own as a member of Destiny's Child!
Just like Beyoncé, Taylor Swift also has six No. 1 albums, starting with Fearless (2008) and then followed by Speak Now (2010), Red (2012), 1989 (2014), Reputation (2017) and now Lover (2019).
Only her self-titled debut missed sitting on the throne for a period, as it peaked at No. 5.
In terms of chart accomplishments (which is one of the main things that matter), the most disappointing albums Beyoncé has ever released are:

1. Everything Is Love
2. Homecoming: The Live Album and
3. The Lion King: The Gift
All three have missed the top spot, peaking at Nos. 2, 4 and 2, respectively.
Note that you can only call them disappointing going by Beyoncé's standards, otherwise those are highly successful and critically acclaimed projects.
In fact, considering none of them were credited as solo Beyoncé studio albums, we can safely say that the Queen's streak remains unbroken.