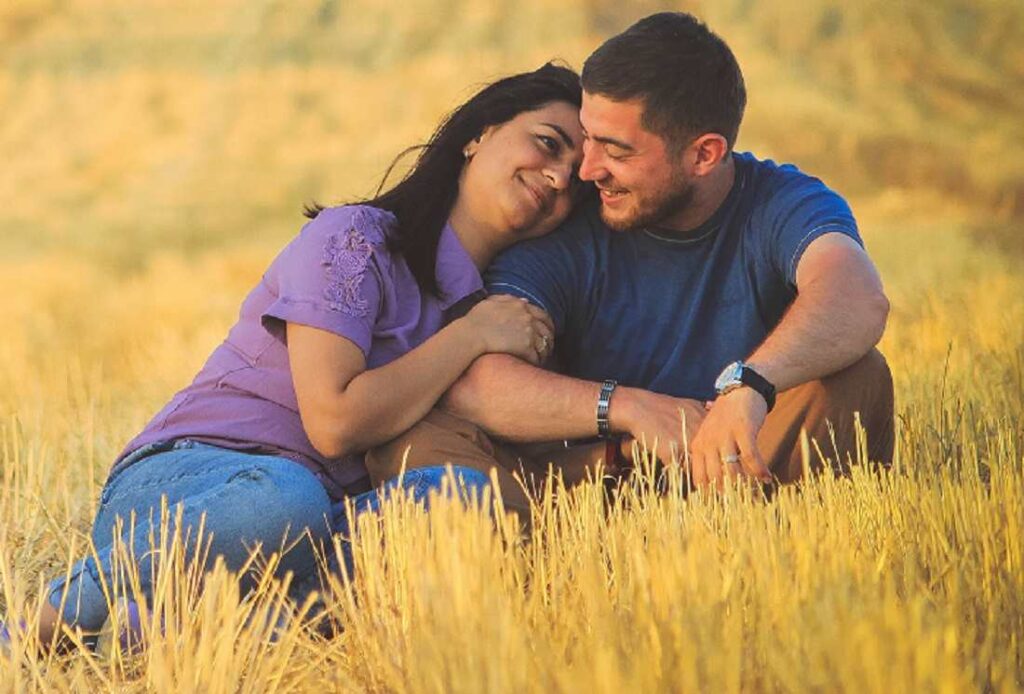 Who says life ends after you turn 40? This is high time when you can and should let new people and new experiences into your life. That's why if you, for some reason, thought that after you turned 40, you have to forget about romantic adventures, it's time to reconsider your outlook on life!
Romance and intimacy after 40 can not only bring bright colors into your life but also have a positive impact on your health, both physical and mental. So, do you want to enjoy life like you used to? But don't know where to start? Start with the basics!
1. Any time is right to start over
To feel like you belong again and enjoy life like you used to, you need to understand one simple thing: it's never too late to start. Regardless of your status, race, or beliefs, you can find love and get the most out of life at any age. Every time the thought, "I'm too old for this," pops into your head, push it away as hard as you can. Instead of these self-destructive patterns, repeat one simple phrase, "I'm worth it; it's never too late," and just go for it. Don't push away new people, and don't give up on new experiences just because someone once said life is better when you are younger. Prove them wrong!
2. Live your life the way you want
If you want to find love, don't give up on dating, and don't be afraid to make the first move. Go to places and events where mature singles gather in your city, approach people in bars, at cultural events, festivals, or concerts. If you are interested in a relationship without commitment, don't think, just go for it! Open any dating site for an online mature hookup, use built-in filters to filter out those who match your tastes and also live nearby and send them a message. Flirt, send virtual gifts, and talk to them over video call to ensure the person you're considering hooking up with matches your tastes. Offer to meet and see where the affair takes you. Don't waste time on empty regrets; live this life as you want to because it is too short to waste on doubts and regrets.
3. Act confident but don't rush
We can all be awkward, and we all have weaknesses and insecurities, so what? If you're not confident enough, just fake it until you make it! The longer you pretend to be confident and know what you're doing, the easier it will be for your brain to readjust. Before you know it, you won't have to pretend anymore – you'll already be confident enough to win anyone. That's how new neural connections are built in our brains; it's a kind of habit. But it doesn't mean you have to be arrogant and annoy everyone. A truly confident person always knows the red line, including in romantic relationships. Have a closer look at your new partner. Let them know what you want out of this relationship, but don't rush things. Let your relationship develop steadily, and it will be extremely fruitful.
4. Happiness is the ultimate goal
At the end of the day, no matter how many partners you find and how many relationships you build after you turn 40, your main goal should always be your personal comfort and happiness. If a new partner makes you happy, you are in the right place. But if your current relationship makes you question everything that's going on between the two of you, there is no sense in waiting until something changes. You're wasting precious time on someone who is just not made for you. So, end the relationship and move on. If you don't want anything long-term and have enough casual flings to stay happy, why not? If it brings you pleasure and makes your life fulfilling, there's no reason to give it up.
5. Work on your mindset
And last but not least, learn to live in harmony with yourself. You can't find new partners after 40 and build healthy connections if you don't accept yourself and your maturity. Many people can't accept that time is not standing still, and we are all getting older daily. We get wrinkles, our children get older, and the world around us changes, affecting our lives, as well. Start reading special literature or contact a therapist who can help determine if you are having a midlife crisis and how to cope with it. Don't be afraid to consult a specialist because only by facing your worries can you truly focus on building quality relationships and reaching true happiness after turning 40.
It is commonly believed that age is just a number. That's true, at least for some part. As we get older, many things change in our lives, affecting our perception of ourselves and the world around us. But that doesn't mean you should give up on romantic adventures. Learn to live in harmony with yourself, accept your age with all its consequences, and allow yourself to find peace and happiness again. Who knows, maybe your true destiny, your soulmate, is waiting for you somewhere around the corner.