by Daniel Nkado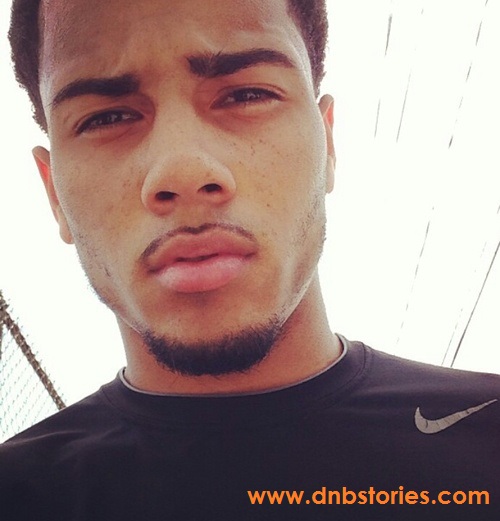 For two weeks now Ekene has not been to school—since he looked into the mirror that morning and saw a small raised spot on his left cheek.
He was shocked.
He wanted to cry. With two fingers, he pressed down the small bump to release the content. A tiny grain of hardened oil came out.

He felt relieved, but this was only temporary.
Checking again, the pimple had caused a swelling and was now three times its earlier size.
Ekene started to cry.
At school, everyone called him 'Fine boy – No pimple'. Very fair and handsome, he often spent a great deal of time explaining to people, convincing them in every possible way he could, that both his parents were actually Nigerian.
Fifteen minutes later, Ekene cleaned his tear-soaked face and walked down to the drugstore at the end of the street.
'It's nothing,' Ralph, the pharmacist, assured him. 'It's just a pimple, it'll disappear.'
Ekene shook his head. 'Please, there must be something you can give me, please.'
Ralph turned to stare at him. He finally bent to his glass cabinet and picked a small tin. He handed it to Ekene. 'Apply it every night before you sleep.'
Two days after, Ekene was at the drugstore again looking sadder than he'd earlier been.
'Are you crying because of a pimple?' Ralph asked him, surprised and amused at the same time.
'You won't understand. Exam is in a month and I can't go to school like this.'
'Why?'
'Please help me, doc, please.'
Ralph took a small swallow of satisfaction at being called doc. He couldn't help but feel grateful again to his uncle who then was the Head of Department—he'd always known there was no way he'd have made it out of Pharmacy School with any paper without him.
All those symbols and structures of lipids, enzymes, nucleic and amino acids easily got him feeling woozy, so he preferred to visit Prof Ezenato's house on weekends and help out with housework.
After all, he knew there was nothing the stout Prof would not do for his older sister, who was Ralph's mother.
He reached into one of the glass cabinets and brought out a blister pack of Lincomycin. 'Take one tablet a day,' he said, handing Ekene the drug.
Ekene accepted it with two hands and forgot his change with him.
The Lincomycin worked a miracle. The next morning Ekene could see a great difference. The swelling had come down and the pimple was drying up already, but the spot was still visible enough not to allow him go to school that day. So he decided to give one extra day.
But that evening he accidentally scratched at his cheek and reopened the spot.
Ekene was devastated. He wore his trousers quickly and ran back to Ralph.
The chemist was in his bad days. Tired and feeling a little drunk, he reached into his cabinet and took hold of the nearest object his fingers could touch.
A small vial of ketamine.
Only yesterday, he'd returned from the drug market and seen the strange bottle in one of the tape-sealed cartons.
Because he knew not what it was, how it got into his order, he'd kept it aside.
'How am I to use it?' Ekene asked eagerly.
'Anyhow you want,' the drowsy chemist replied.
Ekene thanked him and as he walked away, Ralph bent and carried his bottle of Orijin from underneath the tall stool he was on and sipped.
The next morning, a young boy was found dead in his room. A vial of anaesthetic was discovered in the room.
Everybody's thoughts were almost the same; Ekene had taken his own life.
Life can be unbearable, even for fine boys too.

Who do you think killed Ekene?