by Ugochukwu E.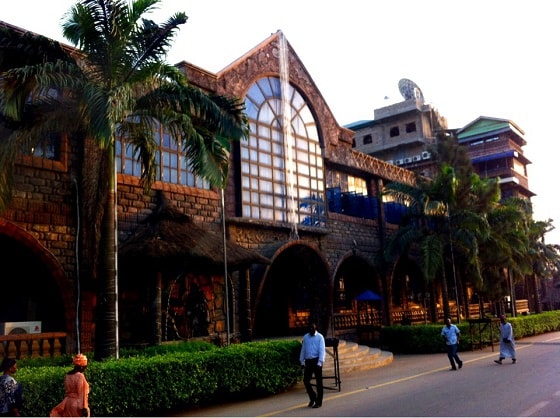 I have never been a fan of miracle churches. Since my encounter with one in Asaba when I was younger, I have begun to feel all of them are the same.
Maybe I'm right and they all are— at least it always appears to be the same process.
But then there came Synagogue. And Emmanuel TV.

Everything seemed different with the church. The pastor is generous. On Emmanuel TV, the healing looked powerfully real. And the rate at which people are converted had been amazing.
My dad, at the beginning, hissed at the station and each time Mrs Ibe, a nice neighbour, like every other woman that goes to the Synagogue aggressively preached to him about the unique man of God, he would only look on with dull eyes.
And then at the end of it he'd nod. I bet you know that kind of nod as well as I do.
But one afternoon, I returned home from an interview and met my dad seated on the sofa with both his eyes rapt on the TV.
Emmanuel TV was showing. I couldn't believe my eyes.
That night, during the prayers he prayed to the god of T. B. Joshua instead.
Soon, my mum picked up the trend. She became a Synagogue woman too. It always amazed me why it is usually those that have not been to the Synagogue before that seem to know everything that go on in the church.
Despite not been to the church before, my mom could describe then, as she advertised to other non-synagogue believers, every part of the church.
She seems to know all about the prophet too. There was a day she said the prophet doesn't like meat. My eyes had flown to her face.
We finally were able put resources together sometime last year and my dad said we should all prepare that the Synagogue is our destination the coming week.
'Must everybody go?' I asked.
Before my dad could respond, my mum did.
'What kind of a question is that gbo?' she asked me. 'They have started worrying you abi? Don't worry, after your deliverance you will become normal again, inu.'
She was so sure that I was possessed, and, as was clearly obvious, the little guys that dwell in me were not down with the decision to take them to the blazing Synagogue.
I left my mum and walked into my room.
Two days later, my dad called another parlour meeting. He said that it was no longer possible that all of us went.
My excitement hadn't quite settled when he pointed at me and said, 'Ugo, you, your mother and I will now go.'
I felt like slapping the words back into his mouth.
I was not really afraid of being delivered. My greater fear is been shown on TV blabbing nonsense.
'Who are you?' the man of God would ask me.
And stupid demon-controlled me will answer: 'I am his wife.'
'For how long have you been in him?'
'Ten years.'
'What have you done to him?'
There is usually a pause at this time, so that the pastor would have to repeat his question, louder and more commanding.
'I say what have you done to him?!'
Now the spirit will give a boastful laugh. 'Miserable. I made his life miserable. I am the reason he has not gotten a job after graduation. I caused pimples to appear on his fine face so that his girlfriend will run away. I tied his womb.'
'Now it's time for you to go!'
The spirit will frown at once.
'Kpoohooo!!!'
And there you have me rolling all over the floor like an earthworm sprinkled with salt.
Chai, I dread to even think of it.
But I had no choice, my dad has spoken. That Wednesday, I packed my bags like I was told.
We used ABC.
By a few minutes past five, we were in Lagos. My parents have never looked more excited.
At Cele Bus Stop, we boarded the bus to Ikotun. The road was dusty and holed, terribly messy.
'Why hasn't the prophet done something about the road to his church,' I asked my mum.
'Shut up!' she barked at me.
The church was truly what it is called—a synagogue. Much like a rebuilt ancient Jewish temple. An impressive edifice I must say.
There were two sides: the main church and the overflow [or whatever else it's called] that is on the other side. A central road ran through the middle.
The first thing that struck me was the rudeness of the ushers. Mehn, even General Hospital nurses are nicer.
They barked, shouted and screamed at people: desperate sick people.
My mum quickly asked for where to get the holy water and she was directed to one end. She ran to the spot as though afraid the water might soon finish.
When she came out, I saw this great excitement on her face and it nearly transferred to me.
On Sunday, when it was time to go in, I noticed another odd thing. The ushers were selecting people from the long queue.
I don't know the exact thing they looked out for, but the people they easily picked were the better clothed and the foreign-looking.
In fact, it was as though fair skin and long hair gives you straight permission to enter.
My mom was picked but not my dad. But she grabbed us both on the arms immediately and ignored the ushers and we walked in.
The service was terribly long, the longest I've ever been in.
When I came out the second time to eat and pee, I discovered the really sick people were not inside the main church.
In the compound across the road, there was a long shed. They sat and lay in groups, according to their ailments as indicated on the standing posts.
I met someone I know there, an old school mate. She was so happy to see me. She told me her mother has been there for two months and I felt pity for her.
I bought her food at the canteen. I was in no hurry to go back into the church.
But soon my mom started calling and screaming.
During the deliverance session, people screamed, people fell, women mostly, but there were also some dull imperfect moments—people who didn't fall, who didn't agree to their prophecies and the sorts.
The camera men did not cover such. They seem more attracted to the loud and dramatic ones.
The testimonies were also not instantaneous.
There's been a prior selection process, because I never heard a general call-for-testimony announcement. All the people that came out have already been preselected.
During the deliverance session and hand laying, I didn't fall. In fact, there was nothing too powerful that I felt.
Maybe I was clean, or –shudders—my demons are stronger than reinforced concrete.

But at the end of it all, it was just like any other miracle church I've been to. Right there, in the church, I realized that what is shown on Emmanuel TV is only an edited script.
But I still like and admire Prophet T.B. Joshua though, just like Adeboye, Oyedepo, Ashimolowo, Oyakilome and the rest of other Forbes-enlisted pastors. Those are the people who have always had me believing that one day, just one day, I too, can make it in life with a job as a man of God.