Anonymous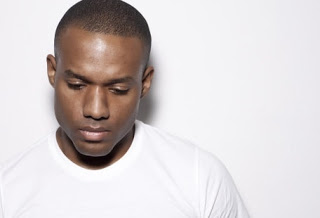 My name is Samson [not real name] and this is my story.
Sometime in 2010, the same year I finished Youth Service, I met a girl that I really liked.
It was at a job interview.
We became friends shortly after, but it wasn't until early 2011 that we finally put a label to our relationship and began to 'officially' date.

Everything has gone smooth ever since.
Not like we never had issues, but it was always something minor and sooner always than later we'd resolved it and have our bond strengthened the more.
She is a good girl and quite respectful too.
In 2013, she landed a job with one of the banks in Lagos.
I felt happy for her, and at the same time a little sad for myself as I was yet to find something meaningful for myself.
The freelance jobs I was doing wasn't really bringing in much.
After some months, somewhere along the line, my girl became obsessed with marriage.
According to her she claimed most of her friends were all married and she'd like to know the 'direction' of our relationship.
She was making all sorts of silly comments and accusations—things like saying that I do not have a lasting purpose for our relationship, accusing me of waiting for just the time I deem right to dump her.
It all felt silly and strange to me because I never for once harboured any of such thoughts.
I told her the reason I can't get married at this time and she just scoffed at it.
I told her that marriage is a very expensive institution to maintain and she asked me if she is complaining.
She said she wanted to have kids like her friends and I told her I can't afford to bring any kids into this world without first trying to sort out means for them to be properly catered for.
She called my excuse lame and laughable.
Truth is, she is the only one with a stable job and it feels kind of awkward to start a family where a woman would be the sole provider.
This was the beginning of the first major problem we had.
It was kind of demoralizing because if truly there is any lady in this world that I'm going to get married to ever, it would be no other person but her.
In the later months of this year, we kind of started to lose contact.
It was majorly from her side and she blamed it on her job.
I tried to understand even though I wasn't very comfortable with it.
First week of December, she told me she would be getting a leave from work and would be travelling to see her parents.
Just some days ago, I discovered that she in fact did travel but it was for her introduction.
By 26th of this month she'd be having her white wedding.
And yet she didn't even tell me anything.
I confronted her and all she could do was keep asking me who was telling me all these things.
It's a very difficult scenario for me right now and even though I choose not to be depressed about it, it still is not any easy at all for me.
***
…story shared by a friend and penned by Victor Uma for DNB Stories.