by Gudosky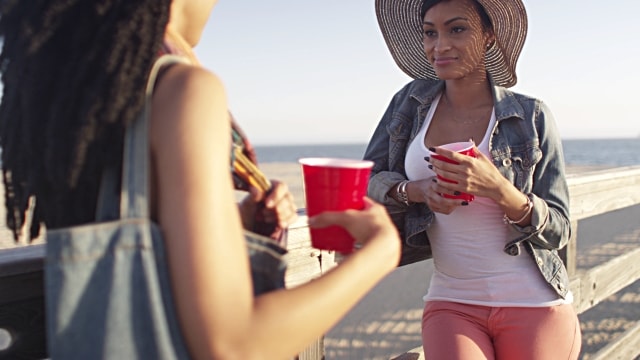 One Onitsha girl was gisting her girlfriend about her experience at a party:

"Hmm, Ngozi my sister, if I tell you what happened at Emeka's birthday party on Friday you will not believe it.
I didn't know that that Ifeyinwa's boyfriend, Collins, is like that oooo. And he looks like a human being. Looks can deceive o.
I was feeling hot inside the party after dancing so I decided to go outside to collect fresh air.
That's how I saw that Collins sitting in one dark corner. So I went to ask him what he was doing there all by himself.
He just pulled me close and sat me on his laps. He started to rub my hand and was talking all kinds of nonsense about how he likes me and this and that.
I said what is this one now? Are you not Ify's boyfriend?
He said yes but it doesn't matter.
Next thing he started pressing my breast.
I was very surprised.
I did not even know what to tell him. From one breast he was pressing my two breasts o. Nne, I said what does this guy think he is doing?
Small time he started to put his hand inside my skirt.
I said let me even keep quiet and see what this Collins is thinking.
My sister, before I knew it he started touching my private part.
This guy does not have shame, true to God!
I was thinking is this what my friend Ify is going through?
This guy that looks so responsible. That's how he was rubbing my private part ooooo, next thing he started to pull up my skirt.
Ngo, the thing didn't give me mouth to talk.
To my shock, this guy brought out his thing and started to put it inside inside from under.
Before I knew what was happening, he had entered inside my body.
Do you know that this idiot continued doing this thing and finally released!!!