Mr Anonymous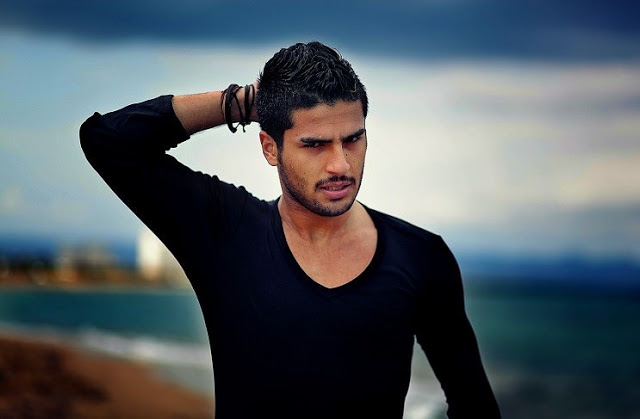 Ever since 6th grade, I started getting into porn.
I didn't know what I naked girl looked like back then and I knew it was wrong to find out but I did it anyway.

This kept going on until I was 14 when my mom caught me.
She gave me a good talking and I remember feeling really bad about what I'd done.
I felt too bad I wanted her to punish me because I deserved it. I was willing to accept any punishment she was going to dish out.
Anyway, it all worked out somehow and I felt some relief when I talked to a therapist about it…even when I was embarrassed, ashamed and uncomfortable about it.
I thought the public has the right to know just how much of a perverted bastard I was.
That's not even the worst part.
When I was 15 and was visiting my male cousin in New Jersey (he was 11 at the time), I asked him if we could see each other naked because I thought it would bring us closer.
Now first things first, I wasn't planning on touching him inappropriately or doing anything to him (even though I thought about it but I made a rule with myself just so I wouldn't make him uncomfortable).
I just wanted us to look at each other, that's all. You should know both of us were and are still straight.
With his parents and our grandmother busy upstairs, I took him to the bathroom downstairs and we slowly got undressed.
He hesitated to take off his underwear because he was embarrassed and I reassured him that he has nothing to be ashamed about. I told him we're family and both guys and that it was nothing.
To make him feel better I took off all of my clothes first. I remember being shocked at how hairy my ass has gotten at that time.
After that, I turned off the lights and encouraged him to pull down his underwear and show me everything I have shown him.
Eventually he took off his underwear — I even helped him a little — turned on the lights and we saw he each other naked.
Afterwards, we put our clothes back on and went back upstairs.
What shocked me was that he asked me to do it again the next night.
I told him that it was supposed to be a one-time thing but he insisted and so I reluctantly did it (by the way this was on the third day, second day I just totally refused).
So we did it again for the second time and this time we did some fun stuff too (not really sexual stuff!) and he actually insisted that we touch each other's genitals.
I did it but it felt kind of awkward.
I remember feeling uncomfortable about it, thinking to myself, "I never imagined him wanting to do something like this!"
On the fourth day, we did it one last time but then he asked me to put my mouth on his penis!
I told him I didn't want to.
He told me that the thing we've been doing for three days is something he did with his other cousins which I was shocked to hear and wasn't even sure if it was true or not…even till today.
That was on the fourth day; on the third day he said if I didn't do it that I wouldn't be his favorite cousin.
I loved him (not in a sexual way) and I wanted to please him and he was my favorite cousin, so hesitantly I did it with my eyes and lips sealed tight.
When I felt "it" on my lips, I was so grossed out that I quickly threw some clothes on, ran upstairs and cleaned my lips and mouth out with mouthwash in the other bathroom.'
We didn't do it anymore after that, but when summer ended and after my second day of freshman year in high school, my parents were there and asked about an email from another cousin, saying the boy had told him I put my dick in his mouth while he was sleeping.
It wasn't true and I felt really repulsed, embarrassed, ashamed and uncomfortable as soon as the matter was brought up.
I told them I didn't do it and they asked me what really happened, believing me to tell the whole truth.
I told them everything except that I was the one who started it instead of him.
I felt bad about it and knew it was wrong but I was just so nervous and scared about what was going to happen.
After that, my parents decided to take away my TV for a year of two, ban me from New Jersey forever and we went to go see the therapist again and after a few sessions I worked up enough courage to tell her I started it and not him.
On the way home she yelled at me to turn off the car radio because she had had bad day in a way that shook me for the rest of the night.
A couple of extra things to know:
The first time I did it with my cousin I made a pact with him that we would never snitch on each other no matter what (unless it was something like if one of us was drinking or smoking).
I still feel what I did was really bad and that's why I told my parents. The only thing I didn't tell them is that I attempted to do it with him the year before that summer visit but it ended up not happening.
My dad doesn't know I started it first and I would feel more ashamed, mortified if he ever found out.
I have another cousin who lives in New Jersey who is now the mother of a sweet little girl, both of whom I love very much.
Almost every day I think about seeing them and playing with them in person and after that I brutally hate and scold myself because of what I had done, which is the reason I can't go to New Jersey anymore.
By the way I didn't love these cousins sexually, I love them like sisters.
My parents are not horrible people, they are both very nice even though they are divorced now.
This turned me on a little even as I was writing this which makes me feel even more ashamed of myself.
So there you have it, I'm ready to be publicly judged and chastised. Say whatever you want to me, I feel bad already.
***
The writer of this story personally requested to remain anonymous.