by Zeus Okpala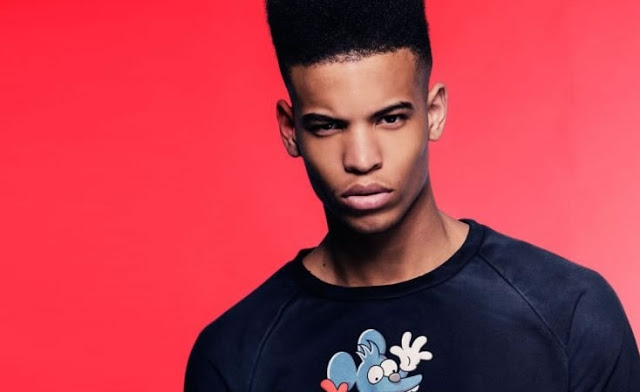 Several years ago, when I was 17, I was feeling lonely at home and a little horny.
So I whipped out my stick and turned the volume of my laptop down to a dull roar.

Before then, I had gone downstairs to grab some bread and peanut butter.
All the while I was downstairs and eating bread, I didn't hear a single sound from any of the rooms.
So I made the stupid mistake of thinking the house was empty and that I was the only one at home.
Back upstairs, after about 6 minutes into the action, and very close to my bus stop, I was almost yelling as the lotion sloshed in and out of the space between my rod and fingers.
Just as I was about to expel my milky nonsense, the door of my room burst open.
And my mother stood there. Lace blouse, high shoulder pads and a giant gele hanging on top of her head.
Completely naked on my bed, I went motionless for a few seconds, before I recovered and pulled the bed sheet over myself.
The white girl in my laptop was still moaning and making crying noises as the black guy handling her kept commanding her to "take that shit!"
My mother didn't make a sound — she just stood there, staring at me.
She looked like a Roman gladiator, waiting to take down her opponent.
"Mummy, is that you?" I asked.
Nothing.
"Mummy?"
"No, it's not me. It's a ghost," she said.
I wilted in shame.
She walked fully into the room now, straight toward the bed. She bent and picked the cup of lotion beside me. She stared at the label. "Is this from my room?" she asked, her voice surprisingly low and deep.
I only stared and did not say a word.
"Answer! Did you take this from my room?"
Finally, I nodded.
My mother threw away the lotion as if the object had stung her fingers. "Mark the name," she said. "Make sure a new one is sitting on my table before I return in the evening."
"Okay Ma!" I said at once.
She bent and carried my laptop. "You will no longer be needing this."
"Okay Ma!" I said again, without the slightest bit of protest.
That night, during night prayers, my mother kept repeating the phrase: "Instead of allowing your fingers to lead you to hell, cut them off now before it is too late!"
Afterwards, she shared prayer points among us and I was asked to pray against the sins of the flesh, with emphasis on immorality.
Three or four days later, I overheard her asking my father, "Are you sure that boy is 17 years old?"
"Why do you ask?" my father said in reply.
"When last did you see him naked?" my mother said. "Anyways, the snake obviously does not give birth to a worm!"
***
…based on true events.
Story written by Zeus, edited by Daniel Nkado.