by Staff writer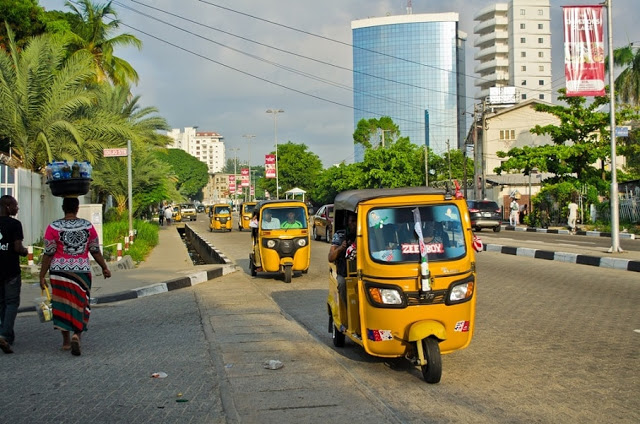 Looking for a new apartment to move in is normally a stressful affair. In Lagos State of Nigeria, this can easily turn a nightmare.
The agents are dubious, the landlords are greedy and the economy is so bad that only a small number of people can afford to live in comfortable houses.

Usually, the rent is based on how great the property is.

If it's a newly constructed building, you pay more.

If the ceilings are POP, you pay more.

If there is a parking space, you pay more.

If there is fairly stable light and water, you pay more.

Now, paying for value is not necessarily a bad thing, but sometimes a lot of people are deceived into paying for things that are not there.

If you saw a place without light and the agent is convincing you that the authorities are already working on getting the light fixed, DO NOT believe him/her. Sweet-talk is their forte and they don't hesitate to put it to use.

Let this 5 tips guide you when going on your next house-hunt:

1. Use a trusted agent

The best option might be to have a friend or colleague recommend someone. A lot of the agents in Lagos are dubious and are only after the registration or "inspection" fee they charge even while aware they have no good place to show you. After paying and they take you to a few horrible places which you certainly will not like, they patronize you by promising to make a few more contacts and then get back to you with the perfect place. Not true. A reliable agent should show you about one or two good places without asking for any inspection fee.

2. Go house-hunting during the rainy months

In Lagos, flooding is a major problem. Going house-hunting in the rainy season will help you easily detect if an area is prone to floods or not. The agent will try to downplay this by telling you that it is not that serious — AGAIN, do not believe them.

3. Ask questions about the landlord

There is a good reason many people do not want to rent houses where the landlord is also staying. Some landlords in Lagos can be mini-devils who only get satisfaction by being troublesome. It is advised that before you pay for a house, ask a few people around, especially those staying in the compound, about the kind of person the landlord is. Do not bother asking the agent — he or she is only interested in selling the apartment to you and getting his own cut!

4. Consider the environment

Not all neighborhoods in Lagos are safe. You can read this previous post. Some areas are more prone to robberies and street fights than others. Always take your time to monitor and assess the neighborhood before finally making payment. You can also ask a few locals around, especially older women — they are more likely to tell you all you need to know without asking for money.

5. Make your final check before paying

Ensure that everything is right before making payment and pay only to the landlord. If the house is incomplete, do not pay, unless you absolutely trust the landlord. Most times, the agent will assure you an incomplete building will be ready in a week and after you go ahead and pay, 6 months they are not ready.

We do hope these tips will be of help to you.
Happy house-hunting and we do hope for you to get the apartment of your dreams.