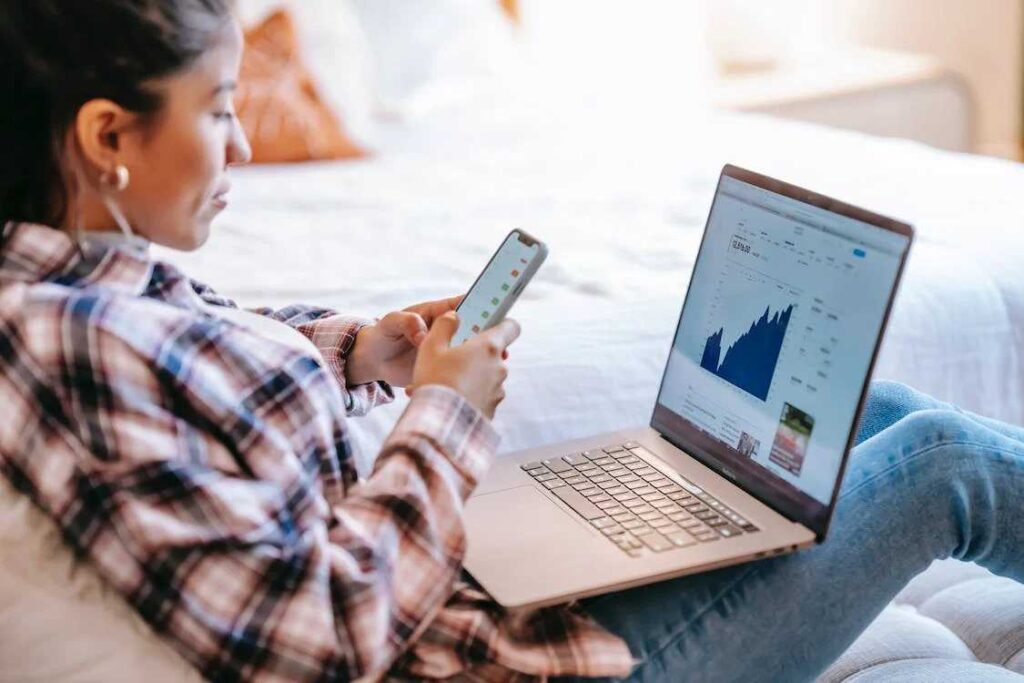 The world of trading can seem like an intimidating labyrinth to those stepping into it for the first time. One of the first challenges that new traders encounter is selecting a trading platform. This decision can significantly influence your trading journey, so it's crucial to make an informed choice. In this article, we'll explain what a trading platform is and guide you through the key factors to consider when choosing your first trading platform.
What is a Trading Platform?
A trading platform is a software application that serves as a conduit for individuals and brokers to trade assets. These platforms offer tools to buy and sell securities. Moreover, these platforms offer a plethora of features to enhance your trading experience. These include up-to-the-minute market data, charting tools, reliable news feeds, and a wealth of educational resources. Since there are a bunch of platforms to choose from, here is a transparent review and comparison of the trading platforms to narrow down your choices.
Key Factors to Consider When Choosing a Trading Platform
Just like there are multiple trading platforms, there are also many features you can choose from. Here are some factors you should consider when choosing a platform:
User Interface and Ease of Use
As a beginner, you want a platform that's easy to navigate. The design and user interface should be intuitive, making it simple for you to understand and execute trades. Some platforms offer a demo version, allowing you to explore the platform's features before committing.
Range of Available Assets
Consider the variety of assets the platform allows you to trade. Some platforms specialize in specific markets, while others offer a broader range of assets. Your choice should align with your intended trading focus, whether it's stocks, forex, cryptocurrencies, or commodities.
Fees and Commissions
Almost every platform will charge some form of fee or commission. These could include transaction fees, withdrawal fees, and inactivity fees, among others. Ensure you're aware of all the costs associated with using the platform to avoid any unpleasant surprises.
Security
The safety of your funds should be a top priority. Check if the platform has robust security measures in place, such as two-factor authentication and encryption. For additional protection, it is advisable to select a platform under the supervision of reputable financial institutions.
Customer Service
Reliable customer support can be invaluable, especially for beginners who might need help navigating the platform. Look for platforms with multiple support channels like live chat, email, and phone, and consider their response times and the quality of their assistance.
Educational Resources
As a new trader, you'll benefit from platforms that provide educational resources. These can include tutorials, webinars, blogs, and guides that can help you understand trading concepts and strategies. Some platforms also offer community forums where users can share experiences and advice.
Tools and Features
Look for platforms that offer a suite of tools to aid your trading decisions. These can include charting tools, technical indicators, market news feeds, and real-time data. Some platforms also offer features like automated trading and risk management tools.
Mobile App Availability
In today's fast-paced world, having the ability to trade on the go can be a significant advantage. Check if the platform offers a mobile app that lets you manage your trades from your smartphone or tablet.
Conclusion
Choosing your first trading platform is a crucial step in your trading journey. Take the time to research and compare different platforms, taking into account the factors discussed above. Remember, the best platform for you is one that fits your specific needs and trading goals. Don't rush your decision; it's better to take your time and choose wisely than to dive in and regret it later.