Who is Ciara?
Ciara is an American singer, songwriter, businesswoman, dancer, model, and actress. Some of her hit songs include: "Level Up", "One Two-step", "How We Roll", and "Body Party".
Ciara's full name is Ciara Princess Wilson (née Harris). She was born on October 25, 1985, in Fort Cavazos, Texas, United States. She is 37 years old as of August 2023.
Ciara was born as the only child of her parents (Jackie and Carlton Clay Harris). She has no siblings.
As of the time of publishing this article (August 2023), Ciara is happily married to American football quarterback, Russell Wilson. They got married on July 6, 2016, at Peckforton Castle in Cheshire, England. They have two children together. Ciara revealed in an Instagram post on August 8, 2023, that she is expecting her third child with Russell Wilson.
How tall is Ciara?
Ciara's height is reported to be 5 ft 7, which makes her shorter than some popular celebrities including Rihanna. The singer weighs 62kg (137 lbs).
In 2015, Ciara confirmed her height on Twitter after responding to a tweet by VH1, asking their followers to guess her height
She tweeted:
@VH1Celebrity I'm actually 5'7″. My heels make me appear much taller.
Ciara wears a lot of heels and appears "very tall" in her pictures. Many of the singer's fans initially thought she was taller (with some guessing she is at least 5'10").
What is Ciara's height in cm?
Ciara's height in feet is 5 feet 7 inches or written as 5′ 7″. In centimetres, Ciara's height will be 170cm. While Ciara may be shorter than some popular celebrities out there, she is above the average height of women in the United States which is 5'4″.
Is Ciara taller than her husband Russell Wilson?
No, Ciara is not taller than her husband Russell Wilson. With a height of 5 ft 11, Russell Wilson is taller than Ciara. Surprisingly, Russell Wilson is one of the shortest quarterbacks to ever play in the NFL.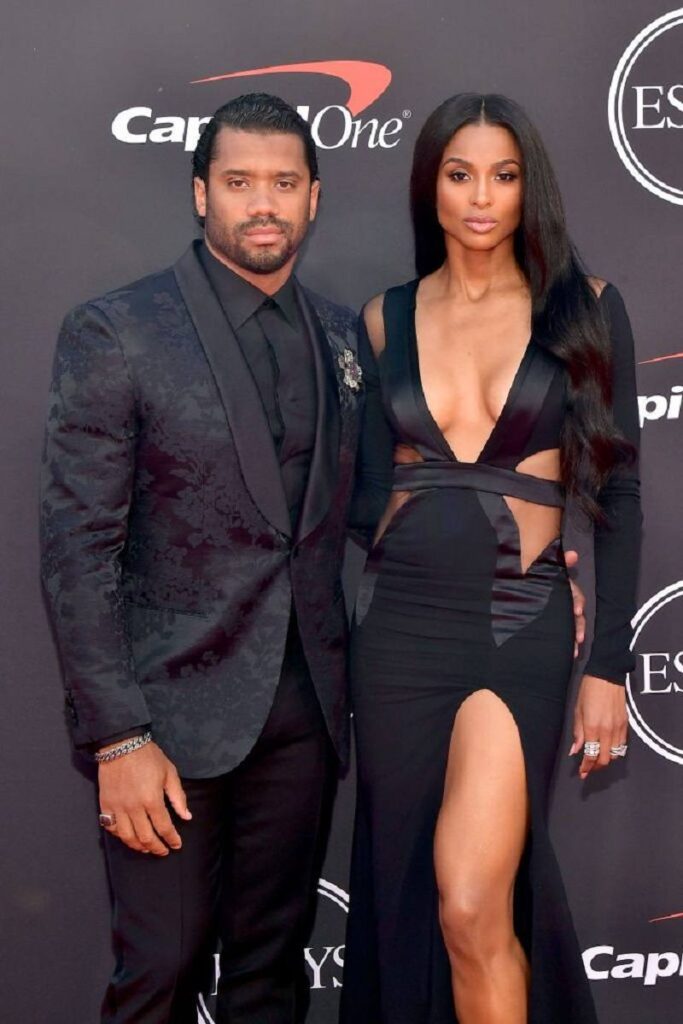 What are Ciara's other statistics?
| | |
| --- | --- |
| Height | 5 feet 7 |
| Weight | 62kg (137lbs) |
| Eye colour | Dark brown |
| Hair colour | Reddish-brown |
| Bra size | 34 C |
| Shoe size | 11 (US) or 42.5 (EU) or 9 (UK) |
| Race | Black |
| Nationality | American |
| Age | 37 years old (born October 25, 1985) |
| Instagram | @ciara |