by Daniel Nkado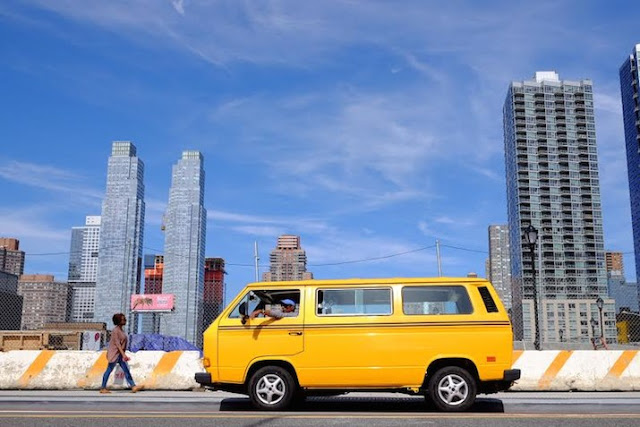 My name is Ndubuisi. I first came to Lagos on October, 2008.


A bank had called me for an interview.


The closest relative I have in Lagos as at then was Obi, my childhood friend. Though we went to the same secondary school, he had gotten admission before me, graduated and served.
He got a job the same month he finished NYSC with an airline in Lagos. Dude always been lucky.


I was still serving when he told me he'd rented his own apartment in Lagos. In Ojodu Berger.


He was excited when I called him that evening and told him about my interview invite.


'Ah ah!' he said, when I asked him if I could come stay in his place and attend my interview from there. 'Nwanne, are you asking? My house is your house, nwanne.'


He called me Nwanne, or Koksy Polo if he was drunk.


I laughed and thanked him.


He asked me to stop at Berger. His house was not far from the stop.


When I entered the 2-bedroom flat, I couldn't believe my eyes. The rooms were as tiny as the narrow store in my village where Pa Israel parked his motorcycle.


Two people cannot be in the kitchen at the same time. When I entered the bathroom to have my bath, I kept pushing at the wall, trying to see if it'd move a slight bit further so that I can find enough space to stand.


I wondered how someone as fat as Equator, my young brother in the village, would be able to use it.


I had to drop the bucket on the toilet cover to create a space to stand.


My friend woke me up in the middle of night. I stirred and opened my eyes; he was dressed already.


I rose, confused. 'Nwanne, where are you going this night?' I asked him.


'Night kwa? Obuloso! It's almost five, better go and prepare before you miss your interview.'


'My interview is at 10.'


'You no know where you dey abi? You think say here na Awkuzu.'


When I came out from the bathroom, my friend had written down the direction on a piece of paper.


Despite having left the house as early as 5:30, I arrived the interview venue at 9:45.


Lagos!


Little wonder the interviewer was so mean. She asked the questions like it didn't really matter what my answers were, if they were right or wrong, because she already knew that I wasn't going to get the job.


I had been surprised that they even called me again—not for the job though, for another interview. I didn't attend because I had gotten something else by then.


I decided to stay a few days after the interview before going back to the village.


I used to hear people say everything is happening in Lagos, but the few days I stayed were the most boring part of my life.


Who dare say life in the village is boring, when Nwanyi Owerre nkwobi joint is there, Queen Suites in Awka, the masquerade festivals, evening bush hangouts with real virgins.


Village life is fun jor.


Lagos failed to impress me.


'Everything happens on weekend,' my friend told me.


My head moved back and forth in a great nod of disbelief. 'I dey hear!'


'No worry,' my friend said, 'on Friday, you go see.'


So I stayed back.


And I really saw.


One of my friend's friend—Olumide— came to the house on Friday evening. He'd come from work.


He drove a neat BMW, tush guy with a lot of bling bling.


I was surprised when he complained that his friend he was staying with was giving him issues.


I had thought of him as living in a great large mansion.


My friend told him he could be 'crashing' with him the meantime and he said no, that Berger is too far from his place of work.


I was relieved because I also have the intention of crashing too, in case I got the job.


Olu was the one that drove us to the club. Or beach.


They called it Elegushi. We had left the house at around past eleven. I was surprised to see the huge crowd at the entrance.


Even a witch will be surprised too.


'Lagos doesn't sleep on weekends,' my friend told me.


There were a lot girls at the entrance. 15:1 is the closest ratio of girls to boys.


Everything the girls wore was short, as if they would not be allowed entry if they tried to cover their laps.


And they were all broke, seemed, desperately looking for men to pay the 1K entrance fee for them.


Because I was staring, one mistook it for interest and came to me. 'Hello, sugar-boy,' she said, romancing the car.


We were driving slowly under the congestion.


She was pretty, one of the prettiest girls I've ever seen, but she had a terrifying air around her.


Maybe it was the way she was chewing the gum in her mouth; her mouth moved chaotically as if she was trying to demonstrate to me exactly how she is going to chew me when we are together.


Now she put the gum to the tip of her tongue and popped it.


I quickly wound up the car window as if in fear. Maybe she is equipped with some sort of men-trapping magic and before I'd realize it, had become her slave.


At the entrance, my friend's friend negotiated 2500 for the three of us and we drove in.


He is a Yoruba guy with an outstanding experience in Lagos-style negotiation.


He parked at a corner of the space and we walked down the beach.


The clubs stood in spots, much like call centre sheds at a JAMB Centre. They all appeared to be fighting for dominion of sound.


We entered one called Sweet Sixteen. My friend's friend did the negotiation again.


A huge man that looked a triple men in one was at the entrance. He allowed my friends in, but pushed me back.


'Oga, we are together na,' I said.


He pushed me again. 'Move back!'


While my voice was swallowed in the sound, his deep bellow came out very audible.


My friend's friend came and said something to him. He was drawing me in at the same time he was talking to the hefty man, negotiating my entry.


Inside, we sat down on a soft bench lying close to the wood wall. The entire space was filled tight with people.


The air was dense with smoke. My ears rang from the loud music.


My friend bought drinks and handed me a can of star. He had remembered my brand.


The next minute he has disappeared, just like his friend too, into the sea of dancing legs.


There were more naked legs than the trousers-covered ones. A guy was dancing with four girls at the same time.


My drink has gotten to the point of conservation when a tall girl came and took my hand.


Because the light rotated— a bright blue now and a dark green the next minute—I didn't see the girl's face.


But I followed her up.


As she drew me into the floor, my chest beat faster.


As I have observed, each music had a peculiar dance step, and I knew none of these steps.


Suddenly the music changed and people screamed, the velocity of their movement quickly changing too, taking a new form.


The girl with me turned, her hips to my groin, and started to twist like a snake. I looked round, everybody seemed to be doing the same thing.


The guy beside me was holding his own waist, so I held mine, still wondering if they, too, experienced the change starting between my legs.


A slow awakening.


Now the guy beside me had his hand on the girl's chest and I held mine too, limply at first, to see if she'd complain.


But she didn't, so I gripped firm. She seemed very concentrated now in unhooking my belt with her ass.


I feared she might notice my enlargement and I turned her to me.


And then our faces met in bright blue.


A bright star leapt off my eyes.


'Nkechi, what are you doing here? Is this the UNILAG you told us you are in?'


'Uncle Ndu, what are you doing here?'


***


Daniel Nkado is a Nigerian writer and the founder of DNBStories.com.


Get some of his books on DNB Store, OkadaBooks or BamBooks!