by Olawoyin Mustapha Tolani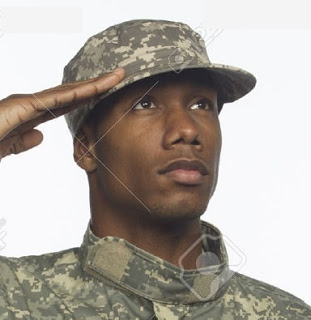 I stood and watched as a mother cried
She just heard her only son has died
He didn't die because he was sick
Or because he was involved in a wreck
He died doing what he felt was right.


I watched a father try to hold back his tears
His son had lived only a scant 19 years
His son had died nine thousand miles away
And what was there for a father to say?
He got down on his knees and said a prayer
His brave son would know his father did care.
I sat and watched as a wife wailed
Twisting and turning in her grief and sorrow
She got married to him only some months ago
She couldn't believe he could depart so soon
All the promises he made to her now on hold
I pray she finds comfort knowing he fought for peace

I moved some meters away and saw a girl,
With her hands on her head, she screamed and kicked
Only a moment ago she heard her father had fallen
Looking at the little girl's tears I know
He had fallen fighting for the safety of you and me

#Tribute to our fallen valiant heroes. We remember.