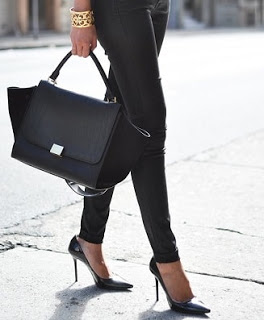 The door swings open and the trio let themselves in.
Gloria blows off dust from the desk.
"Puffffffff!"
"Victor, broom now!" the thick DNB editor commands.

"Me?" Victor grumbles.
"Yes, you!"
"Why me? Men don't sweep!"
"Yes, they don't," Gloria quickly agrees. She takes hold of the mop leaning to the wall and passes it to him. "They mop! Now off to work!"
Victor's face swells in fury.
Only a loud hiss of utter nonchalance comes from Gloria.
Daniel bursts into laughter, getting all attention to himself.
"And what's so funny!" Gloria asks, staring.
Daniel turns quiet at once. He shakes his head. "Nothing."
"It had better," Gloria says. "Now pick up the dustpan and help Victor tidy up this place! We just got few minutes to set our blog back to order and kick off business as usual!"
"What?" Daniel looks stunned.
"What?!" Gloria returns.
"I'm the boss; bosses don't sweep!"
Gloria smiles lightly. "Oh yes you are right. They don't."
Daniel smiles. "I wonder why you forgot."
"Actually, I didn't." Gloria says. "Bosses don't sweep, true, but they sure fetch water!" She throws the metal bucket over. "Now take that and walk down to the lagoon and fetch some water for Victor to scrub with. Fast!"
Daniel's eyes pop. "But—"
"Ssh! No but! Now!"
Daniel grudgingly picks the bucket and storms away.
"But, Gloria," Victor calls as he starts to sweep.
"Yes, darling."
"What will you be doing while we work?"
She smiles. "Supervising, of course! Now get back to work, my boy, and be careful not to get dust on my pumps. They are not just leather; they are Prada!"
***
***
We sincerely apologize for being away for so long. We suffered a minor financial setback, but again we survived…as always.
Special thanks to all that contacted us to ask why; we really would not have guessed that that much people read us.
We greatly appreciate your concern.
And to Madam Gee that made a donation. We can never adequately show you how we felt.
DNB Stories will resume normal posting next week with January 2016 award winners.
Thank you all.