by Matt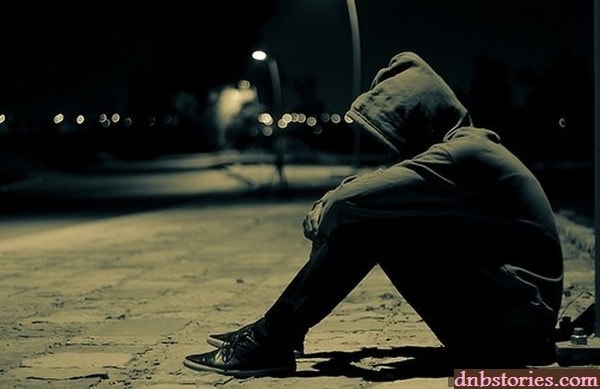 I was with this girl for almost 4 years.

I met her when I was 18 and she was 16.
I fell in love with her. After about a year of spending time together we became really close. I could tell what she was thinking at any moment and in a similar she knew everything about me.
She was my first love, the first serious girlfriend I ever had.
She was an intelligent girl, everyone just wanted to be with her. I was so happy that she had chosen me.
Had me all feeling like I won something great in my life.
She took like 90% of my brain; I was thinking about her almost every time.
I really loved her. She told me she loved me too.
After 3 years we decided to travel and study together in a bigger city.
She always was not into these "things"– I mean kissing, romance, sex etc.
She told me that I am the only one, and that if she want to do it, she is going to do it with me.
Like every man/boy, I waited impatiently for this day.
She promised that if we move to our new flat, we will do it everywhere — in the kitchen, on the table, in the morning, in the evening; anytime and any place.
I was so excited to hear this. Like every other boy my age, it was my dream come true.
After few months we moved she met her new friends (girls).
She was always going out with them to some parties.
I always let her go.
"If you want to go, you can go," I told her. "I trust you."
Over time, she changed drastically.
She never used to be a "party girl", until then.
She was now going out 3-4 times in a week.
I would wait up for her every night, just to hug her before sleeping and to tell her how much I love her and how I don't know what will happen to me if I ever lose her.
I saw the meaning of life in her.
When I was thinking or trying to decide on something, I always ask about her opinion.
I always included her in my plans.
Following her change of behaviour, I began feeling something is going on. Something bad.
My brother was dumped after 4 years of dating by her ex without any good explanation (just something like: 'I think we should break up').
Having this in mind, I proceeded to talk to her.
"Tell me please if something is wrong," I said to her. "I really don't want to lose you. You are my whole world and I can't imagine a life without you, so please, always tell me the truth."
She agreed.
After a few more months, our relationship started looking like an old marriage.
We rarely had sex, not even a cuddle.
I got the feeling she had stopped loving me.
But she kept on telling me how much I still mean to her and that she loves me.
Still I couldn't help feeling low.
I was nearly sinking into depression, doing nothing all day except sitting in front of the monitor and playing some video games.
I don't know if she ever realized how bad it was for me.
Only thing I knew is that she continued going out for parties all the time. Sometimes, she'll be gone for days, or even weeks.
After a few months, I finally decided to talk to her.
"If you lied to me one more time, I'm going back to my parents," I told her.
She begged me to stay, but I insisted.
She cried the whole night, but I wanted to punish her for what she had done to me.
We broke up, but I still couldn't stop thinking about her.
Every night, I lay awake, thinking how much I love her and how much she means for me.
I always say that the fault is on both sides, but for me it was more her fault.
After a week or two, I decided to go and see her.
We talked and we came back together, but she was now living in big city alone.
We see each other only on weekends.
But all the while I still got that feeling that there was something she isn't telling me.
For the entire 4 years we've been together, I have never talked to another girl, let alone hook up.
Never.
She was everything to me.
The last chapter of our life together came the day I went through her phone.
I'm an IT technician by trade so somehow I managed to get into her Facebook.
What I saw made my heart explode.
I couldn't stop crying and blaming myself for everything.
She was hanging out with about 6 or 7 guys at the same time we lived together.
The time I moved out, some guy was coming to her every night.
I saw all their conversations.
She was a virgin when she was with me — we just kissed and had blowjobs.
In the Facebook conversation, I saw that she sends the guy naked photos of her.
She was telling the guy how he is the perfect one for her.
I also saw her conversation with her best friend.
There was a lot of bad things she said about me. She was tired of me and needed to hook up with other guys.
She discussed with her friend how she had lost her virginity to the guy she meet at the club.
You can't imagine how I felt reading all of that.
I tried to kill myself, but the blood in my veins clotted so I had to go to the hospital.
It's been about week now.
I still can't handle this. Friends are helping me a lot, but it's not enough.
I feel like shit.
I think I still want to die.
Can someone give me an advice on how to deal with this.
I will really appreciate that. Just hope I will still be alive to read all your messages.