11-year-old Keaton Jones, from Knoxville, Tennessee captured the attention and hearts of Americans after his mother filmed a heartbreaking plea in which Keaton asks why he is the target of school bullies.

After his mother picked him up early from school on Friday, right before lunchtime, Keaton asked her to record him as he tearfully confronts his school bullies.


What was his viral plea?
In the emotional video, the young boy describes how bullies pick on him because of his nose, calling him ugly, and telling him he has no friends.


Tearfully, Jones then asks the camera, "Just out of curiosity, why do they bully? What's the point of it? Why do they find joy in taking innocent people and find a way to be mean to them? It's not OK."
Keaton's mum posted the video on her Facebook page, where it has since been viewed over 20 million times.
Keaton's plea has received an overwhelming response, even capturing the attention of some of the most respected names in Hollywood.
Receiving thousands of responses over the weekend, Keaton has since become the centre of attention for a much more positive reason.
Who were the celebrities supporting Keaton Jones?

Celebrities have gone above and beyond to assure the young boy that the bullies do not have the power to get him down, reminding him to stay strong, and offering him incredible opportunities to show him that he is special and worthy.

Millie Bobby Brown, the 13-year-old actress from Stranger Things, tweeted, "I wanna be your friend."

Jarrett Guarantano, a quarterback for the University of Tennessee tweeted a photo of himself with Keaton, calling him his "new best bud"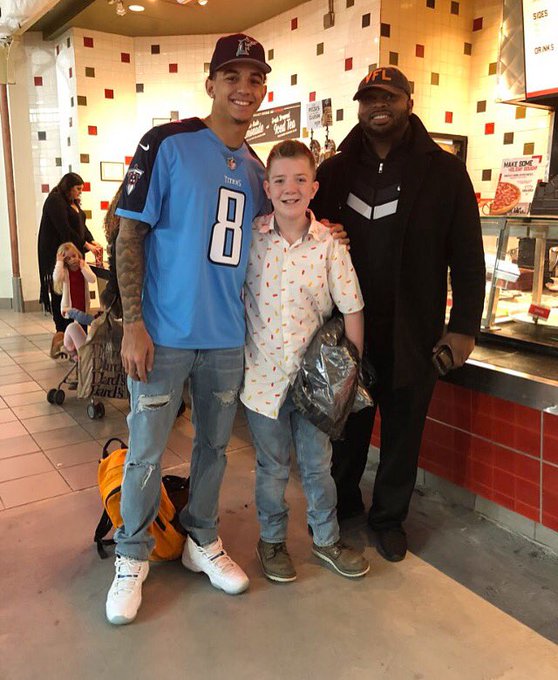 Chris Evans, who plays Captain America, acted as a real-life superhero and tweeted to Keaton to "stray strong," in addition to asking him to attend the Los Angeles premiere of next year's "Avengers" movie.
Proving that America can come together in support of a young boy, Keaton's video has received an incredible response, with his mom posting on Saturday that she "could not keep up with the thousands of messages pouring in."
So why is Keaton's mother being accused of racism?
Several people claimed to have found evidence of offensive, possible racist behaviour on Ms Jones's Facebook account.
"That viral video of #KeatonJones talking about being bullied is heartbreaking, and I feel sympathetic towards that child," tweeted media personality Tariq Nasheed.
"But his mom, Kimberly on the other hand, is a suspected racist who makes very problematic posts bullying Black protesters."
Mr Nasheed's tweet was accompanied by several photos appearing to show members of the Jones family standing next to a Confederate flag. The Confederacy fought to preserve slavery in America during the Civil War.
Also included in was a screenshot of a Facebook post, allegedly written by Ms Jones, telling "butt hurt Americans" to stop complaining about "metaphorical, emotional, financial, or historical blood & brokenness".
After his mother was accused of racism, Keaton Jones's GoFundMe account with about $58K funds was frozen.