by Staff writer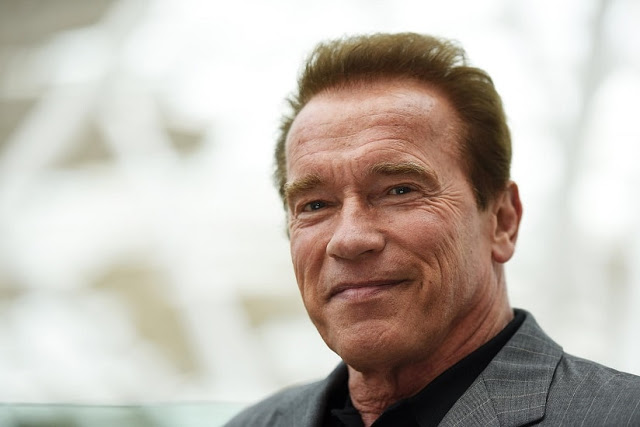 Sylvester Stallone has confirmed Arnold Schwarzenegger is "better than ever" following his open heart surgery.
The former Governor of California was admitted to hospital this week to have a catheter valve replaced, and after complications with the procedure, a team of doctors were forced to perform an emergency surgery.

Now, Schwarzenegger is said to be awake and recovering from his ordeal, and his close pal Stallone has wished him nothing but the best.
When asked about the Terminator star's condition, Stallone said: "Arnold is a strong man. He'll be bigger and better than ever."
The 71-year-old Hollywood legend also insisted that he would "love to" visit Arnold in the hospital "if [he] gets a chance".
Following Schwarzenegger's health scare, some fans have suggested that he gives up his long-term habit of smoking cigars, and Stallone – who shares the habit – has said it isn't something he thinks either of them will do.
He said: "Some things you just can't give up, stogies and breathing."
And when asked by TMZ if he thinks Schwarzenegger will put down the cigars, the Rocky star simply said: "Doubt it."
Previously, Schwarzenegger's representative Daniel Ketchell shared a statement on Twitter in which he detailed the procedure which the Predator star underwent.
He wrote: "Yesterday, Governor Schwarzenegger underwent a planned procedure at Cedars-Sinai to replace a pulmonic valve that was originally replaced due to a congenital heart defect in 1997.
"That 1997 replacement valve was never meant to be permanent, and has outlived its life expectancy, so he chose to replace it yesterday through a less-invasive catheter valve replacement.
"During that procedure, an open-heart surgery team was prepared, as they frequently are in these circumstances, in case the catheter procedure was unable to be performed.
"Governor Schwarzenegger's pulmonic valve was successfully replaced and he is currently recovering from the surgery and in a stable condition. We want to thank the entire medical team for their tireless efforts."
Ketchell later revealed Schwarzenegger was awake and well following his surgery.
He tweeted: "Update: @Schwarzenegger is awake and his first words were actually "I'm back", so he is in good spirits. (sic)"
***
Source: Eyewitness News