by Staff writer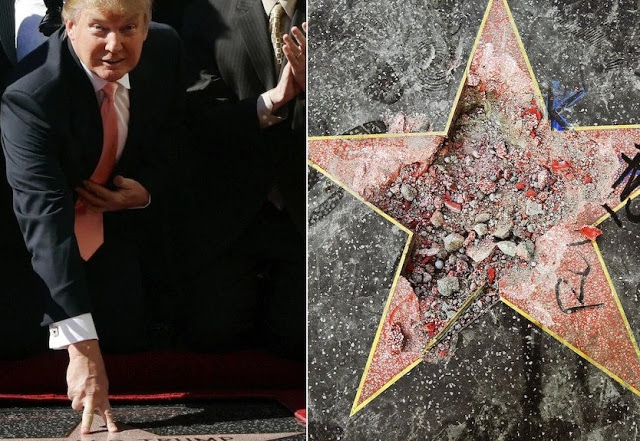 In a rather surprising twist, the guy who destroyed Donald Trump's Walk of Fame star is getting bailed out by the same guy who first destroyed it two years ago.

Talk about vandals helping vandals!

Just this Wednesday, a man named Austin Clay turned himself in to the police after he took a pickax and smashed Trump's
Hollywood Walk of Fame
star.

The LA Times reported that Clay committed the crime around 3:30 a.m. on Wednesday and even managed to break through Trump's name plate!

After calling the police himself, Clay was booked on suspicion of felony vandalism and was being held on a $20,000 bail.

When James Otis, another vandal who first destroyed the star during the 2016 presidential elections, heard the story, he did the most surprising thing!

Stepping in to help his partner in crime, Otis now reportedly plans to pay Clay's bail fee.

According to TMZ, the generosity doesn't even end there!

Otis also plans to meet Clay once he's released, probably to give him a pat on the back and discuss pickax purchases!