by LaVell Lewis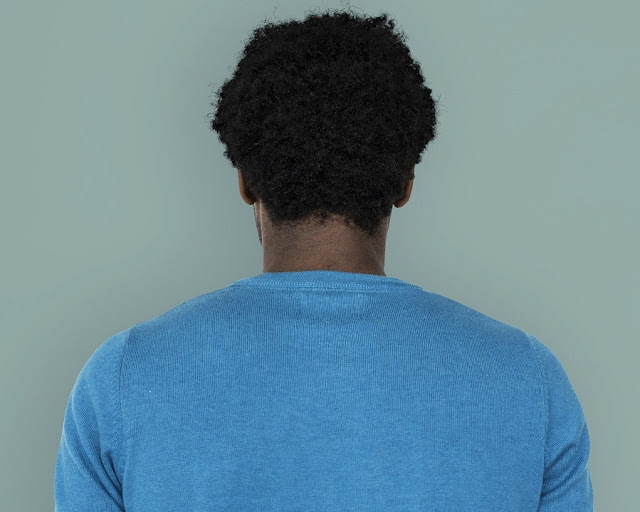 I grew up in a religious family where they felt church was the cure for everything and would talk at the child rather than with their child.
I was the eldest of three boys in the projects of Fort Pierce, Florida. My mom was diagnosed with multiple sclerosis in 1990 and wheelchair bound by 1992, so for me it was tough. I had to help out around the house and take care of my mom and two brothers.

I really didn't know what it was to be a kid and play with the other kids in the neighborhood. I would go to school, come home, clean and help my mom while my brothers enjoy childhood.
I turned to dance, fashion magazines and Brandy (R&B singer) as an outlet instead of drugs. My mom abused drugs and alcohol and I knew drugs was not an option at that time.
I took two of my cousins' dolls from my grandma's house and tucked them in my jacket so that my mom or dad wouldn't find them. When my parents would leave us home I would cut out fashion photos from magazines and dress them in the clothes.
I didn't identify as gay then because as a child I didn't know what that was, but I did know my aunt had girl friends that would live in our house.
We moved in 1995 to another project. There we had a transgender woman in our neighborhood named Misha. I was always afraid of her but curious. One day I walked by her house headed to the basketball court and she said 'Don't be afraid to live!' That stuck with me.
At the tender age of nine I had been violated sexually by folks who were supposed to protect me. I was afraid to say anything to anyone, including my mom because I knew she wouldn't believe me. So the struggle continued.
She would send me to stay with my father who would abuse me just because I identified as having 'girl tendencies' in his eyes and he 'didn't raise a gay'.
At 14, I started smoking weed and taking prescription drugs to numb the pain of being molested. At 15, I told my mom that I was into guys and girls. And she kicked me out of her house.
I went to live with my friend in her dorm room but under one stipulation – I had to graduate high school and I did.
I later went home for a few and eventually moved out for good and never looked back. The hardest part about coming out was that my mom turned her back on me and my father still to this day disowns me.
It hurts like hell.
***
LaVell Lewis-Christian is now married to his sweetheart Eric Christian and together they have taken a vow to not allow their past affect their future.