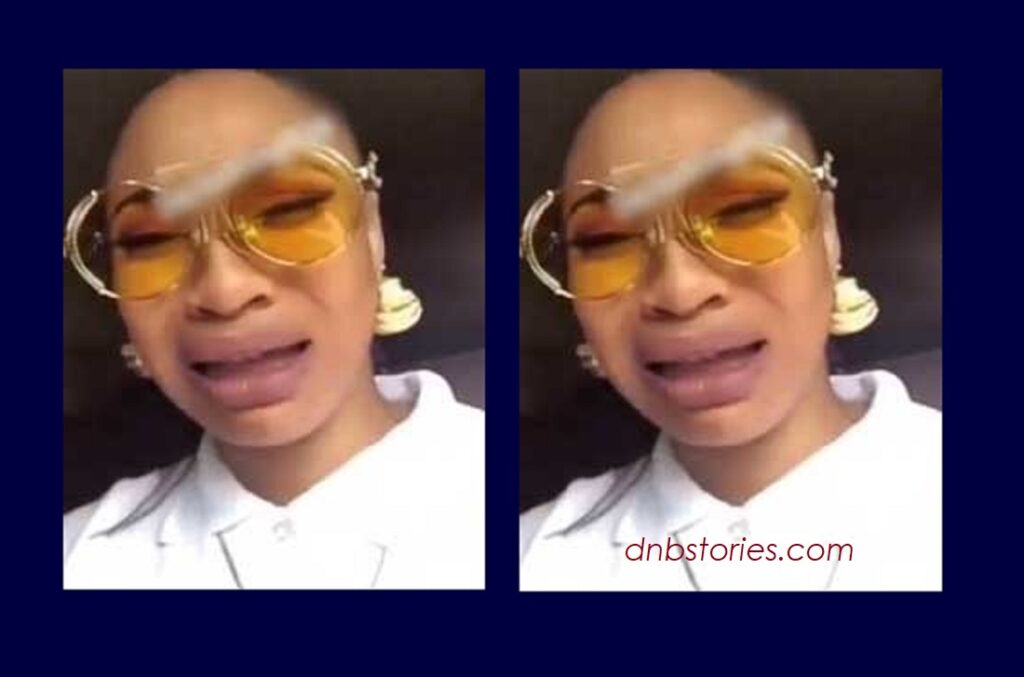 A voice note of Nollywood actress Tonto Dikeh begging her estranged lover, Prince Kpokpogri, not to leave has leaked online.
In the almost 9-minute voice note sighted by DNB Stories Africa, actress Tonto Dikeh is heard pleading with her lover, Prince Kpokpogri, not to walk away from her and her son.
The actress is also heard denying Prince Kpokpogri's allegation that she slept with another man in a hotel.
"Please, how much more do I need to keep begging you to be with me. I am so exhausted, please. I can give you peace," Tonto Dikeh is heard telling Prince Kpokpogri in the voice note.
When Prince Kpokpogri brought up the issue of her cheating, Tonto Dikeh denied sleeping with the man.
"A man came to you 2:30 am in the morning, he told you I'm at your door, there was no communication again till past 8 in the morning and you are asking me to think otherwise," he said.
"If he slept in my room, will I be saying good morning by 8 o'clock? Would he be saying that if he slept in my room? I have told you the truth, I have told you my truth, nothing happened but if you want to do this your way…," the actress countered.
"If you told me your truth, why did you delete your messages?" Prince Kpokpogri pressed.
"Because I was scared; I was so scared, I didn't know how to explain it to you. Someday, you will get to know the truth, maybe not today, maybe not tomorrow, maybe you will never get to find out the truth but someday, you are going to know the truth and I pray that God is going to keep you alive to know the truth because," Tonto Dikeh defended.
The actress continued begging Prince Kpokpogri not to leave her son.
"I know you have heard this before but I cannot stand to lose you, and if you cannot take me back, I swear I don't know how to convince you but please, I'm going to beg you to take care of my son for me," she said.
"Just take care of my son for me. Just do this one thing for me, don't let his father come back to him, just take him like your own, please do everything you can to please, raise him like your own. That's all I'm going to say to you.
"I'm tired, my heart is tired, my whole being is tired since I walked into your door, I have been made to feel like I'm nobody, I am somebody, I'm a human being and because I love you so much doesn't make me less a human being."
Towards the end of the voice note, the issue of suicide was also raised.
"Let me tell you something, this thing you're trying to do is what they call blackmail. If I wanted to give you a second chance, because of what you have done now, I won't do that because I can see you are blackmailing me with suicide. What is the essence of telling me to go closer to King, I should not allow his father go close to him? So, you want to go and kill yourself? Go and kill yourself na," Prince Kpokpogri said to Tonto Dikeh.
"I'm not blackmailing you, I'm tired of life already, it's not about me, I can't blackmail you. I just said you should take care of him (King). I don't know what the statement means myself," Tonto Dikeh stated.