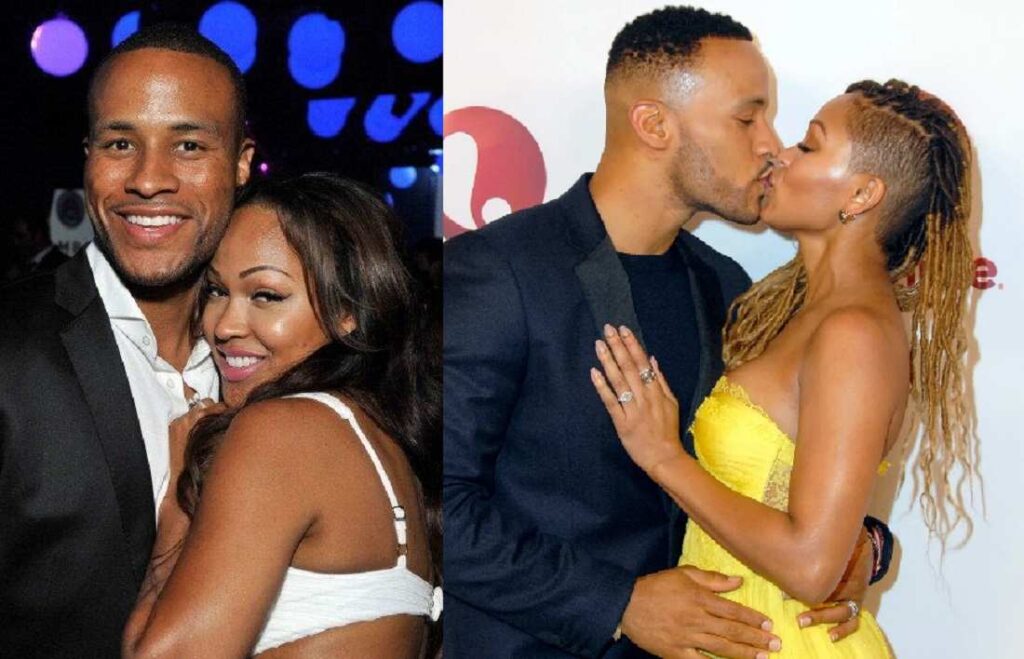 Who is Meagan Good?
Meagan Good is an American actress. She is known for her roles in movies like "Stomp The Yard", "Think Like A Man", "One Missed Call", "Day Shift", etc.
Meagan Good's full name is Meagan Monique Good. She was born on August 8, 1981, in Panorama City, Los Angeles, California, United States. She is 41 years old as of August 2022.
Meagan Good's parents
Meagan Good is one of the four children born to her parents – Tyra Wardlow-Doyle (mother) and Leondis "Leon" Good (father). Her mother worked as her manager while her father is an LAPD police officer. Meagan was raised with her three siblings in Canyon Country now Santa Clarita, California, United States.
About Meagan Good's siblings
American actress Meagan Good has three siblings – two older sisters and a brother. The names of Meagan Good's siblings are La'Myia Good, Lexus Good, and Colbert Good.
a. La'Myia Good
La'Myia Good, also known as Myla, is Meagan Good's elder sister. She is an American singer and actress. She was born on September 27, 1979, in Panorama City, Los Angeles, California, United States. She is 42 years old as of August 2022.
As an actress, La'Myia Good has appeared in TV shows like "Sister, Sister", "Parent 'Hood", "Smart Guys", "ER" and many others. She made her film debut as Monica in the 1999 film "The Wood". She also appeared alongside Meagan in the 2021 Lifetime thriller "Death Saved Me". As a singer, La'Myia was one of the original four members of the R&B girl group Isyss which released their debut album "The Way We Do" in 2002.
After Isyss disbanded in 2006, La'Myia Good joined the R&B trio "Bad Gyrl" which also later disbanded. La'Myia Good has been married to Grammy Award-winning singer-songwriter Eric Bellinger since 2015. They have two children together named Elysha and Eazy Bellinger.
b. Colbert Good
Colbert Good is Meagan Good's older brother. According to reports, Colbert Good suffered brain damage in infancy which caused him to have some learning disabilities while growing up. He was later enrolled in a special-education program to develop his skills. Colbert Good later regained his speech, earned top honours in his classes, mastered video games, and became a great athlete.
c. Lexus Good
Lexus Good is the adopted younger sister of Meagan Good. She is currently in a relationship with fitness instructor Kyle Carlone. Asides from this, no other information is known about her.
Meagan Good's marriage and wedding
As of the time of publishing this article, Meagan Good is divorced and does not have a husband. The 41-year-old actress was previously married to ex-husband Devon Franklin, an executive producer for Columbia Pictures and Seventh-Day Adventist preacher. They got engaged in April 2012 and wedded on June 6, 2012, at Triunfo Creek Winery in Malibu, California. Unfortunately, they separated in December 2021 and their divorce was finalized in June 2022. Good and Devon Franklin were married for nine years.
List of Meagan Good's boyfriends
Before settling down with her ex-husband Devon Franklin, Meagan Good had a string of romantic relationships throughout her teens and early twenties. Here is a list of the men Meagan Good has dated in the past. The list also includes her ex-husband Devon Franklin.
Meagan Good and Hosea Chanchez dated in 1995.
Meagan Good dated Lil'Wayne briefly in 1998.
Meagan Good dated Tyrese Gibson in 1998.
Meagan Good dated 50 Cent in 2002.
Meagan Good dated Joseph Gordon-Levitt in 2004.
Meagan Good and Alex Thomas dated briefly in 2005.
Meagan Good and Nick Cannon dated in 2005.
Meagan Good dated Jamie Foxx in 2006.
Meagan Good dated Thomas Jones in 2007.
Meagan Good dated Soulja Boy in 2008.
Meagan Good married Devon Franklin in 2012.
About Meagan Good and 50 Cent's relationship
50 Cent is an American rapper, actor, TV producer, and businessman. He was born on July 6, 1975, in the borough of Queens, New York City, the United States. He is 46 years old as of August 2022.
Meagan Good and 50 Cent reportedly dated from 2002 to 2003. Good appeared in the rapper's "21 Questions" music video as his love interest. Although their relationship ended unusually, Meagan has always said good things about 50 Cent. According to her, 50 Cent is nothing like his public image that puts him as a tough man.
Talking about her relationship with 50 Cent, Meagan Good said:
People would be surprised by how nice he is. You have to remember this is someone who was raised by his grandmother, so you have to understand that even when you see what's in the public eye, it is not necessarily a true representation of that person's heart.
About Meagan Good and Thomas Jones' relationship
Thomas Jones is an American actor and NFL player. He was born on August 19, 1978, in Big Stone Gap, Virginia, United States. He is 44 years old as of August 2022.
Meagan Good and Thomas Jones reportedly dated from 2007 to 2010. According to reports, Jones cheated on Meagan Good, prompting her to end the relationship immediately. That same year, Meagan Good denounced her party-girl lifestyle and vowed to remain celibate until she got married. The actress became a born-again Christian and embarked on her celibacy journey.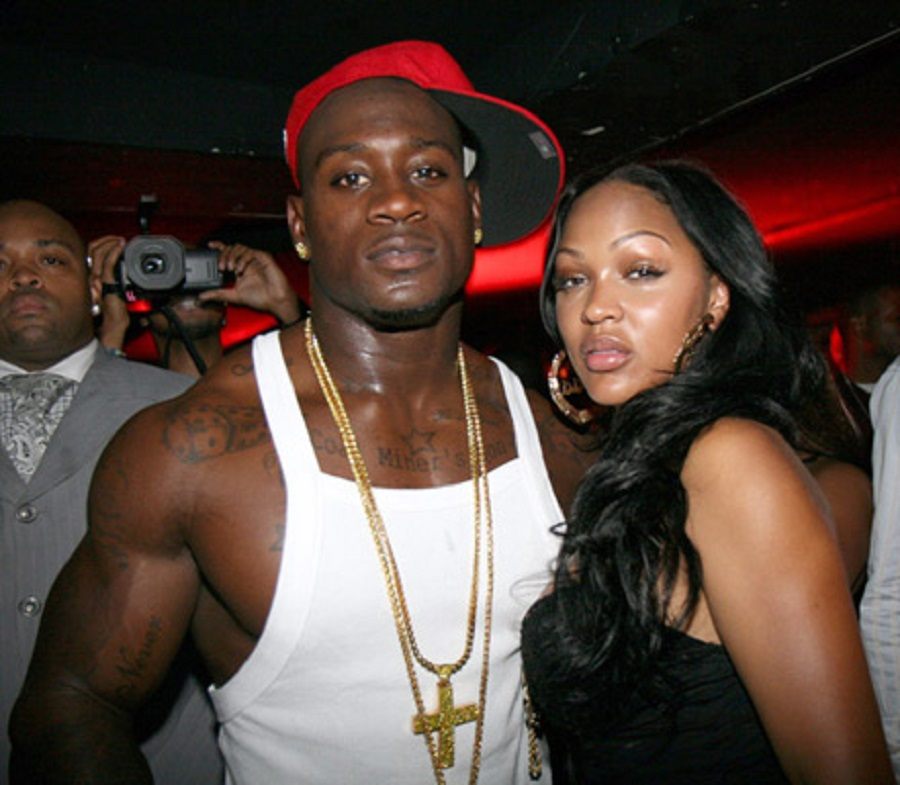 About Meagan Good and Soulja Boy's relationship
Soulja Boy is an American rapper and record producer. He was born on July 28, 1990, in Chicago Illinois, United States. He is 32 years old as of August 2022.
Meagan Good and Soulja boy dated from 2008 to 2009. They reportedly met each other at a taping of one of Snoop Dogg's shows and stayed in contact with each other afterwards. According to reports, they were texting each other back and forth after the show. At first, Meagan Good didn't admit her relationship with Soulja Boy until they broke up in 2009. In a Twitter feud after their break-up, Meagan Good allegedly implied that Soulja Boy is gay.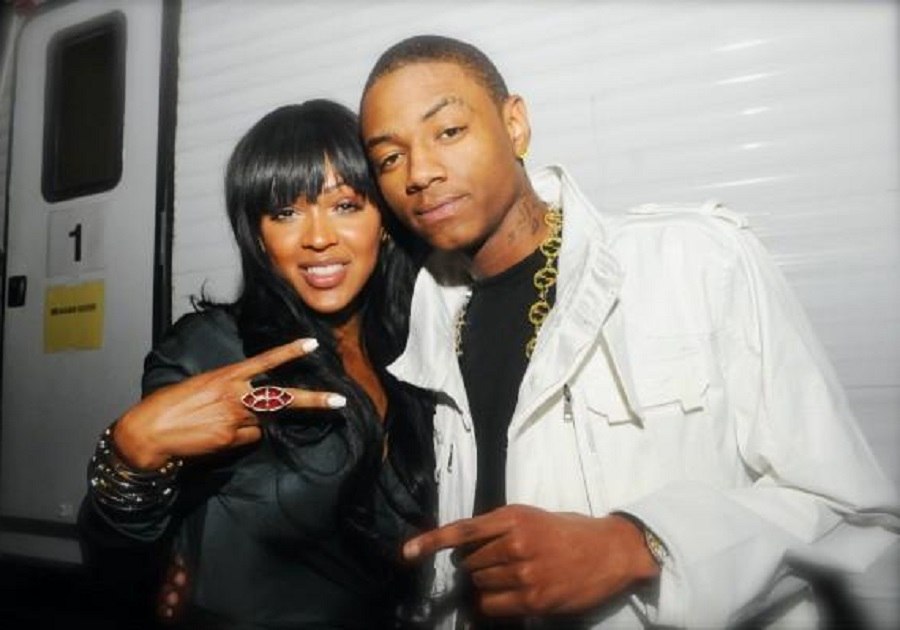 About Meagan Good and Devon Franklin's marriage
Devon Franklin is the ex-husband of Meagan Good. He is an American producer, preacher, author, and motivational speaker. He is best known for his work in films like "Miracles From Heaven" and "Heaven Is Real". Devon Franklin was born on April 13, 1978, in Oakland California, United States. He is 44 years old as of August 2022.
Meagan Good and Devon Franklin first crossed paths in 2011 while they were working on the film "Jumping the Broom". Meagan Good was one of the film's cast while Franklin was an executive producer for the distribution company in charge of the project. According to Meagan, she knew Devon Franklin was meant to be her husband earlier on because God told her so while she was in an unhealthy relationship with her then-boyfriend Thomas Jones.
Good said:
The first thing God told me was that it was time to get out of that relationship. The second thing was to remain celibate while the third thing was that Devon was her husband.
In 2012, they got married at the Triunfo Creek Winery in Malibu, California, United States. A year after their marriage, the couple began dealing with church critics. With Devon Franklin being a Seventh-Day Adventist minister, people expected Meagan Good to carry herself a certain way. Two years later, they released a book titled "The Wait" based on their experiences as a married couple. The book speaks about the practice of waiting for the right person and not rushing into a relationship.
The book later became a New York Times bestseller. In 2019, the couple talked about family planning, revealing that they've had several conversations about having kids. While Devon Franklin was ready to have kids, Meagan Good wasn't because of her career.
In 2021, speculations about the couple wanting to end their marriage began spreading after fans noticed that the couple have stopped sharing photos of themselves on social media and weren't appearing together in public anymore. The couple eventually announced the end of their 9-year marriage in December 2021, leaving many fans in shock and disbelief.
The ex-couple shared the news of their separation on social media. It read:
After much prayer and consideration, we have decided to go into our futures separately but forever connected. We celebrate almost a decade of marriage together and eternal love. There is no one at fault, we believe this is the next chapter in the evolution of love. We are incredibly grateful for the life-changing years we've spent together as husband and wife. We are also extremely thankful to God for the testimony being created inside us both and for blessing our lives with each other.
According to legal documents, Devon Franklin filed to divorce Meagan Good on December 20, 2021, at the Stanley Mosk Courthouse in Los Angeles, United States. However, they never shared any further information regarding the cause of the divorce. Months after their divorce, the couple has continued to live their lives while maintaining a friendship. Meagan Good is currently filming the second season of the Amazon Prime series "Harlem" where she stars as Camile. Meanwhile, Devon Franklin will be appearing as a relationship expert on the upcoming reality show "Married at First Sight".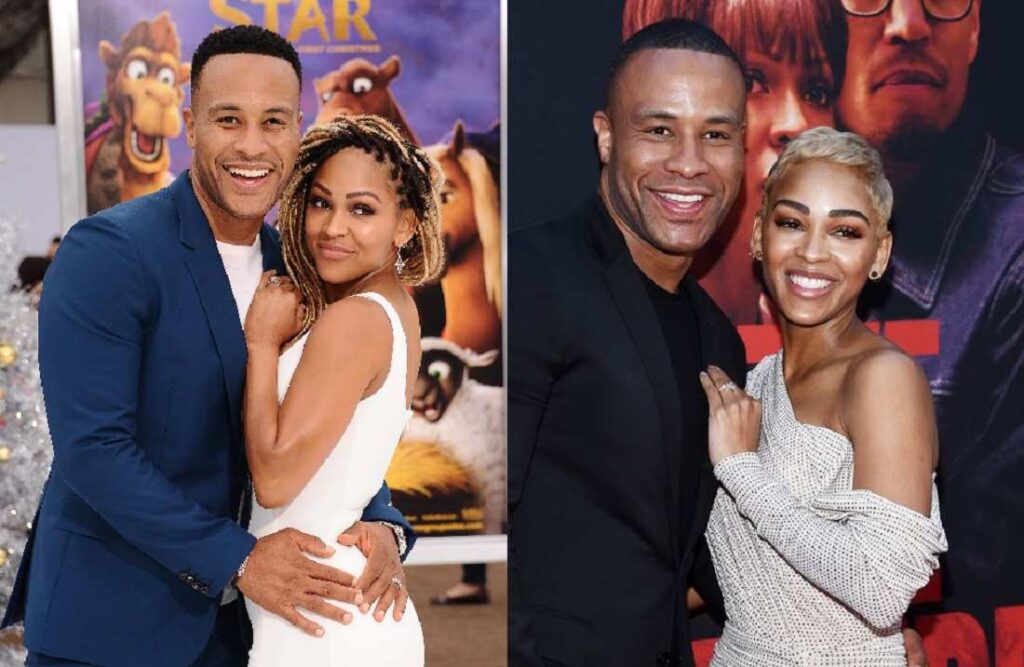 Meagan Good's children
As of the time of publishing this report (August 2022), Meagan Good does not have a child and has never given birth. Following her divorce from ex-husband Devon Franklin, the actress revealed in an interview that she would like to pursue motherhood in the future.
She further revealed that she would like to have a child in addition to chasing her personal and professional pursuits. According to reports, Meagan Good froze her eggs when she turned 30 but revealed that due to a cyst in her uterus, only a few survived.
Meagan Good in "Day Shift"
Meagan Good portrayed the role of Jocelyn Jablonski, an ex-wife of Bud Jablonski (Jamie Foxx) in the 2022 American comedy/fantasy movie "Day Shift". The film was produced by Shaun Redick, Yvette Yates Redick, Chad Stahelski, and Jason Spitz.
Good said her role in "Day Shift" has kept her optimistic about motherhood, adding that her character in the film (Jocelyn Jablonski) reminds her of the kind of mother she hopes to become one day when she has kids of her own.