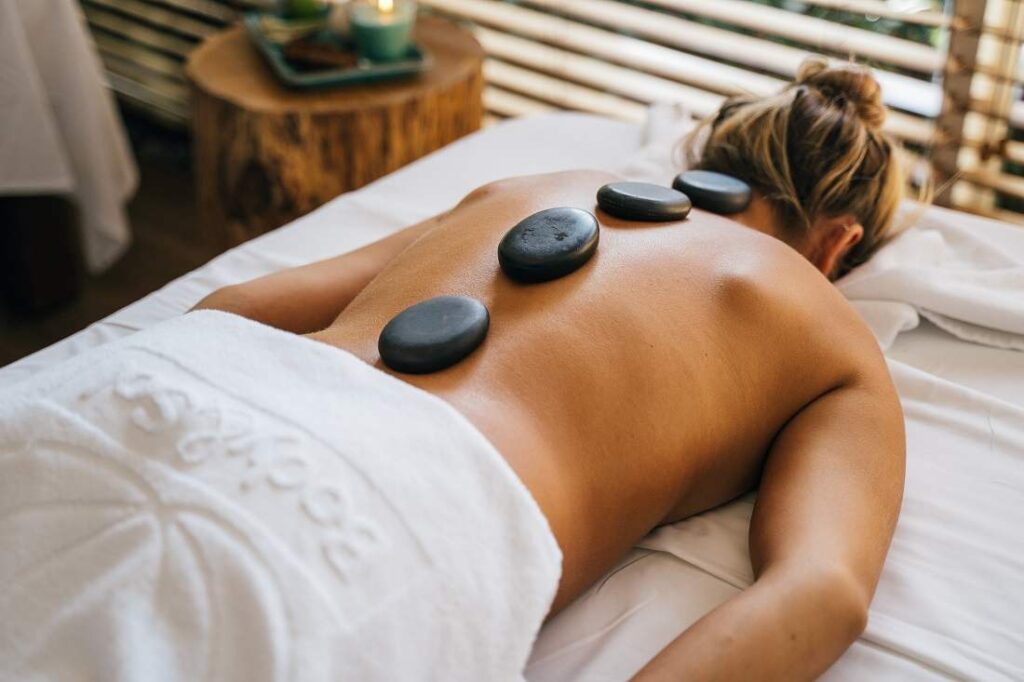 Spa houses offer a range of relaxation and wellness treatments designed to promote physical and mental well-being. The specific services and experiences can vary depending on the type of spa you visit and the treatments they offer, but, in general, customers expect to leave a spa house feeling their best.
It's a good idea to review the spa's website or contact them directly to understand what to expect during your visit. Most spas in London are open between the hours of 8 am to 9 pm.
Here is a list of some of the best spas in London:
A quick tip: There are so many other good spas in London besides our list. We also recommend that you check the spa's official website or contact them directly for the most up-to-date information regarding treatments, facilities, and availability.
1. ESPA Life at Corinthia
Located at the Corinthia Hotel in Central London, this spa offers a wide range of treatments, including traditional spa therapies, alternative therapies, fitness, and wellness programs.
2. The Bulgari Spa
Situated in the Bulgari Hotel in Knightsbridge, this spa features a 25-meter swimming pool, a vitality pool, and a range of treatments inspired by both Western and Eastern traditions.
3. Aman Spa at The Connaught
Nestled within The Connaught Hotel in the exclusive Mayfair area of London, Aman Spa offers a peaceful retreat with treatments influenced by holistic therapies from around the world.
4. Akasha Holistic Wellbeing Centre
Found at Hotel Café Royal, Akasha provides an array of treatments, a fitness centre, a large lap pool, and a Hammam (Turkish steam bath).
5. Cowshed Spa at Soho House
Cowshed Spa is found in various locations across London including Babington House and Shoreditch House. The spa offers a range of treatments in a relaxed and rustic atmosphere.
6. Thai Square Spa
The Thai Square Spa is located at 25 Northumberland Ave, London WC2N 5AP. Known for its Thai-inspired treatments, this spa provides a variety of massages, facials, and other therapies in a calming environment. Their package also includes couples' massage.
7. Chuan Body + Soul Spa at The Langham
This Chinese spa offers treatments rooted in traditional Chinese medicine and philosophy, combining modern and ancient techniques. Chuan Body + Soul Spa is located at 2 Cavendish Pl, London W1B 3DE.
8. Bamford Wellness Spa
Situated in the heart of Mayfair, Bamford Wellness Spa focuses on holistic treatments and natural products for a well-rounded wellness experience.
9. COMO Shambhala Urban Escape
Located at The Metropolitan London, this spa emphasizes holistic wellness and offers a range of treatments and wellness programs.
10. Four Seasons Spa at Park Lane
Found at the Four Seasons Hotel London at Park Lane, this spa provides a variety of treatments, a vitality pool, and relaxation lounges.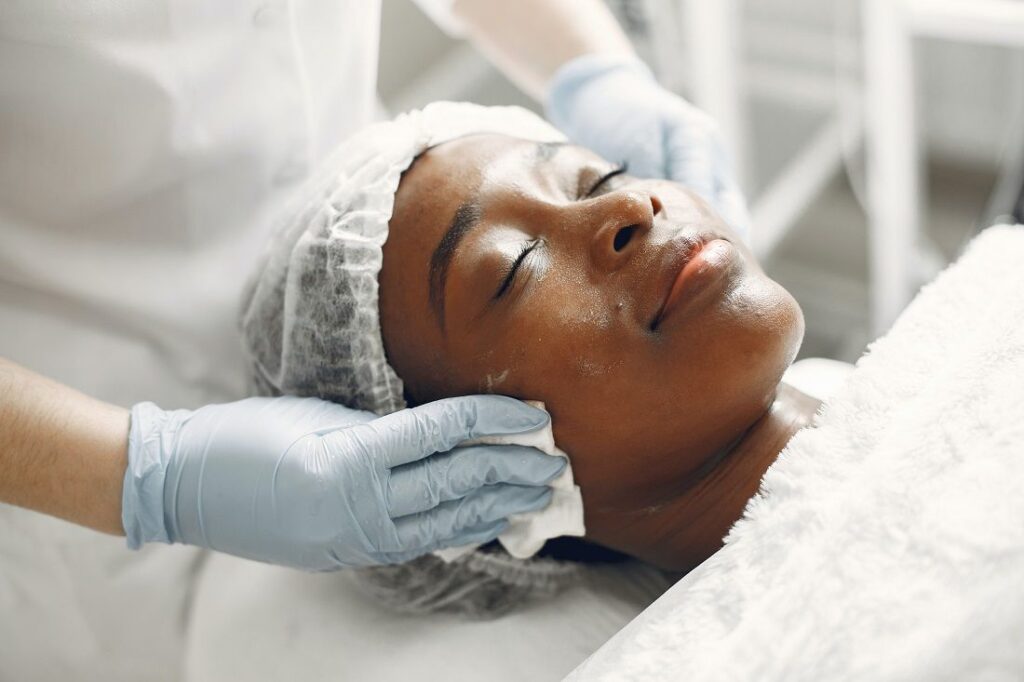 Benefits of a spa visit
A lot of people don't know what goes on at the spa and why they need to visit one. Here are 12 good reasons to consider visiting a spa:
a. Relaxation and Stress Relief
Spas offer massages, aromatherapy, and other kinds of calming treatments that can significantly reduce stress and promote relaxation.
b. Pain Relief
Many spa treatments, such as massages and hydrotherapy, can help alleviate muscle tension, reduce pain, and improve overall mobility. Skilled therapists can target specific areas of discomfort.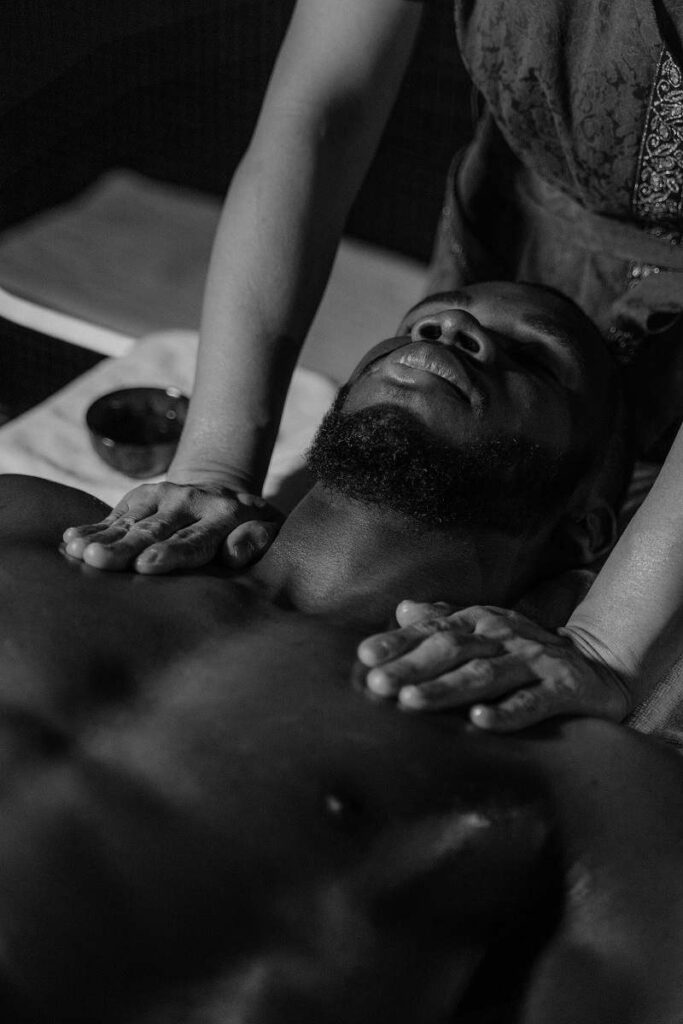 c. Improved Circulation
Massages and certain spa treatments can enhance blood circulation, aiding in the delivery of oxygen and nutrients to your body's tissues while removing waste products.
d. Skin Care
Facials, body scrubs, and wraps offered at spas can help improve your skin's health and appearance. These treatments can cleanse, exfoliate, and moisturize your skin, leaving it rejuvenated and glowing.
e. Detoxification
Some spa treatments, like saunas and steam rooms, induce sweating, which helps rid the body of toxins and impurities. Drinking water and staying hydrated during your spa visit can support this process.
f. Mindfulness and Mental Clarity
Spa visits provide an opportunity to disconnect from the stress of everyday life and focus on the present moment. This mindfulness can promote mental clarity and a sense of well-being.
g. Improved Sleep
Relaxation induced by spa treatments can lead to better sleep quality. Massages, in particular, can release endorphins and promote a sense of calm conducive to sleep.
h. Pampering and Self-Care
Treating yourself to spa treatments is a form of self-care that shows appreciation for your body and mind. It can boost your self-esteem and overall sense of well-being.
i. Immune Health
Certain spa therapies, like hydrotherapy, saunas, and cold plunge pools, can stimulate the immune system by increasing circulation and promoting detoxification.
j. Quality Time Alone or with Loved Ones
Spa visits can be enjoyed solo as a way to recharge and reflect, or you can make it a social experience by visiting with friends, family, or a partner.
k. Holistic Wellness
Many spas offer a range of holistic wellness services that address not only the body but also the mind and spirit. These can include yoga classes, meditation sessions, and nutritional guidance.
l. Special Occasions and Celebrations
Spa visits can make for excellent gifts or ways to celebrate special occasions, such as birthdays, anniversaries, or achievements.
Are spa visits only meant for women?
Interestingly, some men still think of going to the spa as a "women's affair" but the truth is that anybody (both male and female) can enjoy the many benefits of visiting a spa.