by Daniel Nkado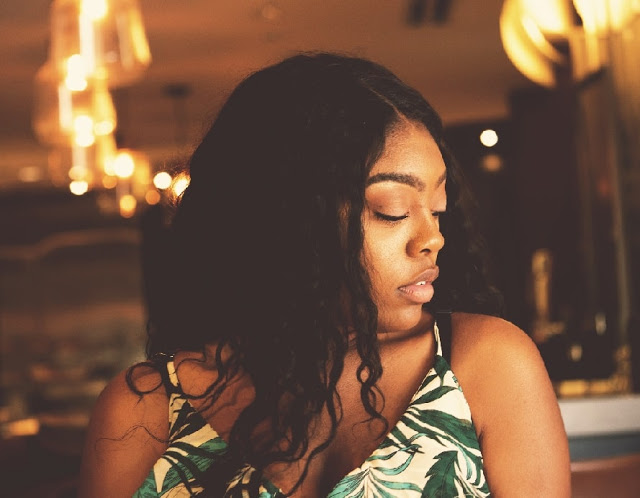 My friend, Rosaline, had always had a wish. She wanted to settle down with a man that is in constant contact with cash; a banker, an accountant or just a millionaire businessman.
'That's the only way I'm ever gonne be happy in a relationship,' my friend said to me.
But as common with wishes, my friend's was quite hard to come by.
The first banker she met was Jude. He was a tall handsome man with nose like a flute. He had a nice, toothy smile too.
But my friend had returned from their first date with a long face.
When I enquired what went wrong, my friend threw her handbag to the floor and collapsed to the couch. 'Can you imagine that fool called Jude?'
I was staring.
'He was not any banker o!' my friend continued. 'Oya, ask me what he does! Ask me!'
I didn't ask her, but my friend continued anyway.
'He is just an ordinary marketer! A full-street marketer who only gets paid on months he managed to make his target, which obviously was never because no one is ever going to agree to open an account with that useless bank!'
'Sorry,' I said, not knowing what else to say.
'Reserve your pity for him,' my friend said and walked into the room.
Several months later, Rosaline and I were coming out from the mall when someone mistakenly knocked off her phone.
I can say that it wasn't entirely the young man's fault because my friend hadn't been looking too; her eyes were on the phone as she read and replied her chats—which obviously couldn't wait till we got to the car.
My friend's phone fell to the tiled floor with a jangle.
'OMG!' my friend screamed. 'Do you realize that is an iPhone?'
'Sorry,' the man said, bending over to pick the silver phone. He handed it back to her with a courteous gesture.
That was when I saw how cute he was.
'I'm Kenneth, but you can call me Ken,' he said, extending a hand to my friend.
Rosaline checked her phone again before she transferred it to her other hand and took Mr. Kenneth's hand. 'I'm Rose.' She glanced at me and gave a little wave of the hand. 'This is my friend, Oge.'
Kenneth nodded. 'Pleasure to be among such beauties,' he said.
'What do you do, Ken?' my friend asked.
'I'm an accountant, and you?'
'A corporate secretary.'
'Impressive! Which firm?'
'Fina Holdings.'
'That's great.'
He talked with an enchanting confidence. I smiled at him. But then I saw that he was still holding my friend's hand and I quickly excused myself.
They stepped aside and talked for some time. I saw them exchange contact numbers.
When we got home, my friend picked a cushion from the fat couch and threw it at the TV. 'Finally!' she exclaimed. 'Good Lord, finally!'
'Congratulations,' I said to her, even though I was not sure what it was I was congratulating her about. I was just happy that she is happy.
But their Saturday date hadn't gone too well too. My friend returned with a sad face.
I was afraid to ask, but she started even before I was able to bring out a question.
'Oge, can you imagine this?' she asked me. 'How can someone quit an accountant job with an oil firm just to open a stupid consulting business?'
'There must have been a reason,' I tried to say.
'Yea! A reason! Guess what I heard when asked him what his reasons were?' My friend's voice changed to a mocking slur. 'I was no longer happy with the job so I quit and started what I have always wanted to do.' Her voice came back to normal. 'Now you see why I keep saying men are born stupid.'
'He is no longer happy with the job, sounds to me like a good reason to quit,' I said.
'Oh please, are you sure you are not a man?' My friend picked her bag and walked into the room.
But, like miracle, it did not take a lot of months after the incident before my friend's wish finally came to reality. She met Arinze, who worked with Stock Exchange.
He took my friend to expensive restaurants, and shopping at classy boutiques. He was a round man with a funny scent, but all that mattered to my friend was the fact that he is in constant contact with cash.
We were already preparing for the wedding when we bumped into an old friend at a boutique in Lekki. Joy was her name. She went to the same school with us.
Joy happened to know Rosaline's fiancé well.
'Rosa, you are really lucky o,' she said to Rose, with that face of envy you could quite easily tell that it was fake.
'Oh yes, I am,' replied Rosaline, not bothering to look at her. Her eyes were fixed firm on the skirts she was checking. Rosaline never really liked that Joy anyway.
'Such a sad thing you are not that very much a kitchen person,' Joy muttered, turning at the same time to look at a purple gown in a black-skin mannequin.
Rosaline's eyes and mine ran to Joy at the same time.
'What do you mean by that?' my friend asked. 'Do you think Arinze a glutton?'
'My dear, all food-items sellers like food. They eat a lot.'
'Food items?' I echoed.
'Are you alright?' Rosaline asked Joy. Clearly she was now mad. 'Who sells food items?'
Joy did not give up still. 'Are you saying you don't know what your man does for a living?' she asked Rose.
Now Rose turned fully to face her. 'Hey, girl, my fiancé works with Stock Exchange, shove that in right away!'
Joy threw out a big laugh.
I was puzzled. Rose appeared flabbergasted.
'Your fiancé, Arinze, is the major distributor of stockfish in Mile 12 market! Ask any market woman there and she will tell you!'


***



Daniel Nkado is a Nigerian writer and the founder of DNBStories.com.


Get his books on DNB Store, OkadaBooks or BamBooks!