by Daniel Nkado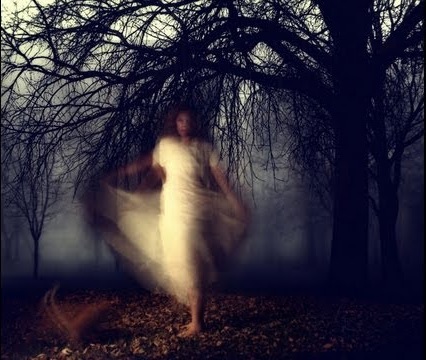 Something remarkable happened at St Paul's Secondary School, Nise on April the 14th, 2003.
Just behind the JSS1 Block there was a small forest.
I could remember a large and gnarled mango tree that never bore fruit. A tall palm with dead, overhanging fronds.

The ominous screams of strange animals.
There was something about this forest—the Wailing Forest, as it was called, because of the strange sounds that usually emanated from there.
Something so terrifying JSS1 students did not stay in their classroom for night prep.
They joined other classes.
There had been many stories:
Some tell of a one-time school gate man that had committed suicide in the forest.
Others said it had been a teacher.
Some, a young female student who was raped.
'At the very centre of the bush, you will see the skeleton hanging from a branch,' a senior narrated.
'She cries every night.'
Charles was a peculiar student.
That night, as other students picked all they'd need before leaving the class for prep, he remained calm in his seat.
Across the field, lit lanterns formed shimmering dots of yellow as the students filed up to the Senior Block.
But one lantern remained in the Junior Block: Charles's.
When they've all gone, he picked it and ran to the back of the class.
He took a moment to peer at the dense darkness before him.
Strange birds shrieked from within.
Charles gripped his lantern handle firm, took a slow deep breath and disappeared into the bush.
He was determined to see the skeleton.
Whoever, whatever, it was that wailed.
Two days gone, the entire school was in chaos over the disappearance of a junior student.
Nobody in his class was sure when last they'd seen Charles.
'He'd taken the Appian Way home,' many claimed.
Finally, a portion of the search troops decided to check the Wailing Forest.
A young boy was found standing in the very centre of the bush, still and stiff and unable to talk.
And he never did.