by Paul Adepoju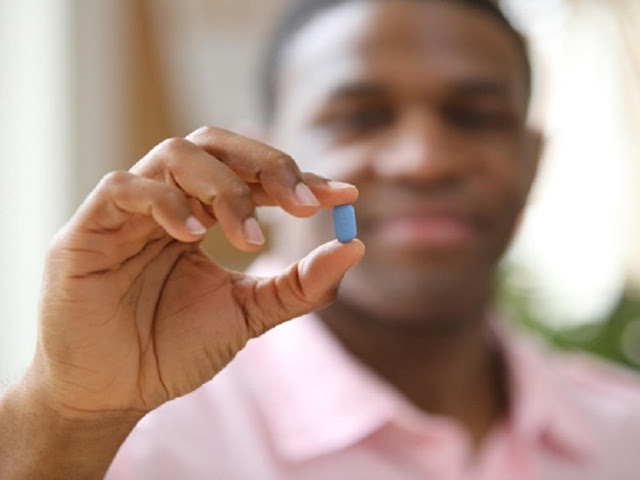 Wasiu is well-known at his local HIV clinic in Ibadan, Southwest Nigeria.
At 32 years old, he is a socialite with several wives — two in Nigeria and one in the United States. He is also HIV positive.

Health care providers at the health center knew his wives were at high risk of infection because Wasiu — whose name has been changed to protect his privacy — had openly talked about his dislike of condoms.
As expected, his two wives in Nigeria tested positive one after the other. But his wife in Florida has remained free of HIV.
That is because she could easily access a treatment to prevent infection — a pill called Truvada that combines two anti-HIV drugs to prevent the virus from spreading through the body.
The World Health Organization recommends that people at high risk of exposure take it every day to lower their chances of infection — an approach known as pre-exposure prophylaxis, or PrEP.
In Nigeria, more than 3 million people are living with HIV, but less than 400 people at the highest risk of infection are using PrEP, widely regarded as a key tool in the battle against the disease's spread.
That is especially significant in a country where so-called "serodiscordant partnerships" — relationships where one partner is HIV-positive and the other is not — are a key contributor to the HIV burden.
That is true of many couples at Wasiu's HIV clinic, according to the pharmacist in charge, Olubukola Akinlade. Under Nigerian government guidelines, the HIV-negative partners should be offered PrEP.
But in most cases, Akinlade said, they are only offered HIV counseling, testing, and condoms.
"[The] Nigerian government does not have money for PrEP at present," an official at the National Agency for the Control of AIDS told Devex.
"If [the Bill & Melinda] Gates Foundation or any other major donor announces it will be providing PrEP for free, you will see them at the HIV clinics across Nigeria."
In 2017, there were over 210,000 new cases of HIV in Nigeria and about 150,000 HIV-related deaths.
In Nigeria, condom are still not widely adopted, due in part to religious opposition; reluctance from men like Wasiu, who say they make sex less enjoyable; and cultural norms that make it difficult for women to access them.
***

This article by Paul Adepoju originally appeared on Devex.