by Daniel Nkado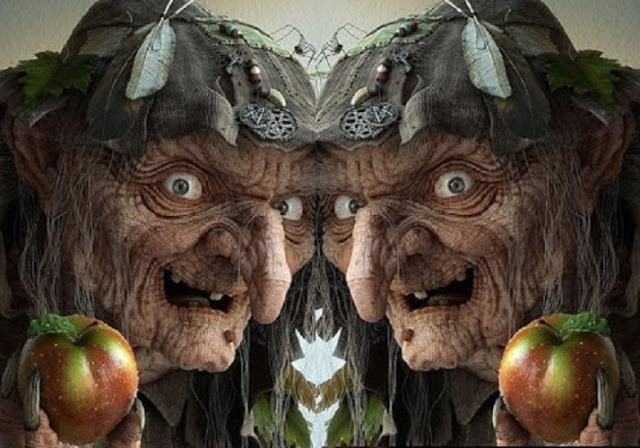 When we were kids, there were many things we were told never to do.
Visiting the udala tree in midday was one of them.
Not even my grandmother could explain why, but she always said, 'Ikenna, obey your mother, do not go to the udala in hot afternoon. Wait till it's sunset.'
Some of my classmates tried to explain:

They said ghosts visit the tree at midday. That ghosts, too, like udala. Some of them prefer to come at noon, others at midnight, just not be there when they do!
I returned from school that afternoon to find all the doors locked.
I walked to the backyard and lifted the old mortar beside the kitchen door to take the key.
I saw nothing.
Amala obviously hadn't remembered to drop the key before leaving.
Since the lumps on her chest grew very noticeable, my elder sister has become someone else.
She stopped playing with me and I would often catch her alone, hands folded below her chest and smiling to herself.
She screamed at me the day I accidentally opened the bathroom door to find her naked in it, having her bath.
I didn't know she was inside.
She used to bathe just once daily, but now there were times she bathed up to four times the same day.
I had said sorry and locked back the door, but a big frown was still on her face when she walked out, in damp skin with the wrapper tied above her chest.
Amala has changed; so it didn't surprise me so much that she had turned forgetful too and had gone out with the key.
I was angry, but I was hungrier.
The mangoes were all still green, yet to ripe, and the pear had only began to flower.
But the udala was dense with round ripe fruits.
As I walked down the footpath leading to it, my mother's words rang inside my head.
They scared me, sort of, but I was very hungry.
I would just pick one or two and run back home, as fast as my legs could.
I am a good runner, after all.
Now I could make out the tree in the near distance, a huge cone of blue dotted yellow with luscious fruits.
The sun blazed through the bush as if upset by someone, or something.
From the nearby trees, birds and squirrels shrieked and squealed.
I imagined they were telling me to go back and hated the sounds. I tried to block them off.
Finally I stepped into the glade of the tree.
There were many fallen fruits for me, but my fear didn't allow my excitement manifest fully.
Swiftly, I bent down to pick one, the one closest to my feet.
A gust of wind rushed past my head.
I looked quickly but saw nothing.
Trying to pick the fruit again, I heard her voice.
'Boy, what have you come to do here at this time?'
I saw her, I could swear I did.
An ugly old woman with black-stained teeth.
She was bent and topless, her long shriveled breasts flapping about in the air.


***


Get all complete stories by Daniel Nkado on DNB Store, OkadaBooks or BamBooks!