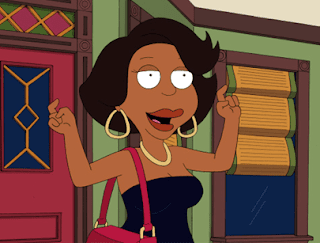 It's another week, guys!
The winners of last week's game are:
UduakAbasi Ikurekong,
Zinny
and
Mariam Morenike.
Congrats to you all and thank you for making DNB proud.

Cecilia is the obnoxious villain in Grace Abounds. I really really love that story.
If you haven't read it, you can buy it HERE.
Last week brought the advent of DNB Games to a hold. Remember, guys, that we started the game when we landed an editorial deal, which was now completed, hence the introduction of the latest series – Loving Nwamgbeke.
Our games will come back whenever the need arises, but now Thursdays will be for me and me alone, for as long as my ogas at the top will allow.
So it's hangout with Gloria every Thursday on DNB for now!!!

Yes!!! The Mama is back!!!
Editing an over 80K-words novel is no child's play especially when you are working with Daniel Nkado and you have to go over, and over, and over, and over it again.
I pity the woman that boy is going to marry! What if he decides to go over, and over, and over, and over her in just one night?
#Lol.

I know Dan will probably scrap this but I really hope we don't get another editorial job in the nearest future.
Oops, mehn! I can't come and go and die!

Now special gossip on the next episode of Roommates:
Last week, it was revealed that Rachel was actually Josh's wife on the run. Hmm. To some of us it was a very shocking discovery.
The battle line has now been drawn between one man and the roommates, but I tell you, don't sit straight yet, there are still many twists and turns!
Don't miss Episode 8 of Roommates – Season 2 titled The Bone-cracker Queen for anything!


On marketing…


Please note that all our eBooks are both in PDF and ePUB format.
Once you own a smartphone, you should be able to read any of our books without any hassle.
And please let me quickly address this issue as I was directed:
Something Bigger Than Love – Book 2 is not yet on sale. If you bought the Book 1 and so desperately needed to complete the story, you have to wait for some time.
It has been a long-standing DNB policy that stories are completed on the blog first before it goes for sale.
We apologize for any inconvenience this might cause you.

I'll leave you here for now.
Remember, every DNB person is an extraordinary personality, so go into the world and shine!

See you all next week and please if you love me, drop a comment!