by Gloria Ezeh and Daniel Nkado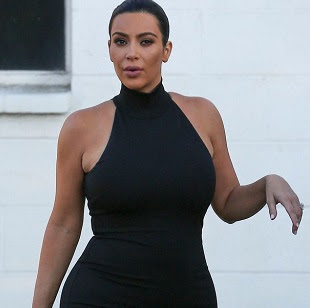 Since her wedding in 2008, Monica Ibezim had always had a template for birthing.


She wants to have three kids.


Just three, and they all must be girls.


She would name them Kourtney, Kimberly and Khloe, in that order.


She so desperately wanted for herself the Nigerian version of Keeping Up With The Kardashians.


But her husband, Thomas, wasn't buying the idea.


He wanted a boy instead—boys even—in fact as many boys as was possible from Monica's womb.


He wanted strong boys that'd help him out at the shop. Perhaps, he thought, if he had about ten or so of them, he wouldn't spend a dime anymore on the boys he normally paid to come and offload his goods at the warehouse.


When he told Monica this, the tall, heavy-set woman only stared at him with a grimace, as though she was sure something had gone loose in her husband's head.


Even so, Monica never absolutely believed Thomas was of adequate intelligence.


But that is the least of her concern at the moment. Her mind is fully occupied with having her girls and starting her own show.


Her own Keeping Up With The Kardashians.


'You are funny,' Thomas told his wife after hearing this. 'Is my surname Kakashan?'


'My friend, it is Kardashian,' Monica said.


Thomas was opening his lips to say something else when Monica continued.


'And who cares what your surname is anyway?' she said. 'When my girls arrive and the show is started, we can get a divorce. The news of it will even add more spice to the drama of the show.'


Thomas appeared confused. 'What is this show really about?' he asked.


'It's about this family in America and their daily life's struggles.'


'And people sit down to watch them?'


Spotting the sarcasm in Thomas's voice, Monica's face changed immediately. 'What do you mean by that?' she said.


Thomas nearly smiled. 'My dear, what goes on daily in every Nigerian home is a show. What makes you think people are going to leave their own show, sit down and start watching yours?'


Monica pitched a long hiss. She carried her bag from the coffee table. 'I'm off to the clinic.'


Surprise came onto Thomas's face now. 'This early? What about breakfast?'


'Which breakfast?' Monica asked.


'Mommy, but I'm hungry,' Kourtney said. She was sitting by the foot of the big sofa, playing with Lady Gaga, her rough-haired doll.


Monica turned to the little girl and put her free hand on her belly. 'My dear,' she said, 'your sister, Kim, is coming soon. You better start sucking it up because she is going to be queen!'


When the door closed behind her, little Kourtney started crying.


Thomas went and carried her daughter. 'Come, my dear,' he said, 'I will make pap for you.'


A few weeks later, Monica screamed in the middle of the night.


Thomas flew awake. 'What is it?' he asked.


'She is coming.'


'Who is coming?'


'Kim!'


Thomas threw the bed sheet away and rose from the bed.


But at the hospital, the news was sad.


A boy came out instead.


While Thomas danced about in excitement, Monica twisted the neckline of her maternity gown and kept biting at it as the tears streamed down her face.


'This is super awkward,' she cried. 'Really really super awkward.'


Eventually, after about four or five days of sulking, she consoled herself and decided to name the boy Robert.


Two years later, Monica was in the labour room again for her third child.


As soon as the baby gave its first cry, she knew it was another mishap and her face crumpled and she started to cry too.


The nurse holding her baby thought her tears were of excitement and said to her with a near-envious smile, 'Aw, congratulations, ma.'


Monica raised her tear-soaked face to the lady.


For long she said nothing.


Then she grabbed her hair and threw herself this way and that on the hospital bed.


Startled, the short nurse ran away to call the doctor immediately.


Today, just some minutes ago, Monica and her protruding belly were guided into the labour ward.


The cry of a baby is heard now.


Then a great shriek of frustration followed.