by Daniel Nkado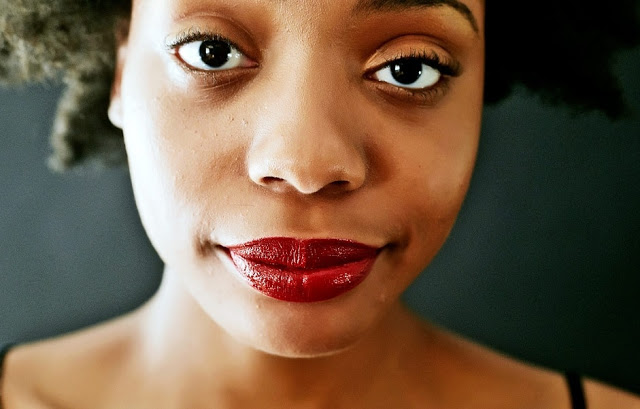 Cletus met Monica first on a sunny Saturday afternoon.
It was UNIZIK's rag day that day and all first-year students have stormed the main market at Ochanja in their rags and begging tins.

Even in her messy makeup and funny costume, Monica's beauty stood out.
Cletus who had been telling other students that approached his shop to go, that he hasn't made any sales yet, asked her to come in as soon as Monica came along.
He handed her a crisp N1000 note and asked one of his boys to go and buy her Maltina.
While drinking, they conversed.
Monica told him her father was late and that her mother's okpa business could barely afford her fees.
Cletus was moved. And he put forward a proposition.
'I am not married,' he told Monica. 'I can bear the stress of providing your fees and whatever else you will need in school on one condition.'
'Tell me,' Monica said, knocking her knees together in eagerness.
'That you will allow me to marry you.'
Monica cast her eyes to Cletus once again and regarded him. He wasn't the most handsome of men.
He was short and his nose appeared a bit too wide, with unattractive hairs sticking out.
She looked around his shop. His electronics shop was quite full and he had under him three young boys that called him Master.
It was obvious he was doing well.
And so Monica agreed.
Cletus displayed his complete dentition in a great smile. 'Come with your mother by 12 p.m. tomorrow so that we finalize the arrangement,' he said.
It was still 10 in the morning of the next day when Monica and her mother arrived at Cletus's shop.
From there, he drove them to his house—a well-furnished two-bedroom flat at 33.
There was another car parked in the compound to which Cletus pointed and said, 'I will give you the keys on our wedding night.'
'Why not give me now,' Monica said. 'There are students in my department that drive too.'
'No, no,' Cletus said, 'the papers are not yet complete.'
Monica and Mama Monica were still drinking the Maltina and Small Stout Cletus offered them and admiring the apartment they were in when a middle-aged man in an over-sized suit came in.
He was accompanied by two others who he described as witnesses.
Monica stared at the paper the man shared and finally looked up and said, 'Cletus, do we really need this?'
'Nne, we need it,' Cletus said. 'We need it so that you can face your books while I face my business.'
'But a loan was not the initial agreement na.'
'Loan kwa?' Cletus said. 'Where? How? Did you see any space for interest there? If it is loan, you will see interest nu.'
Monica was looking at him, face crumpled.
'That is just all we said by mouth that is written down there,' Cletus said—he turned to the man in suit—'or, Barrister, is that not it?'
The man nodded.
Monica looked at her mother, face still hesitant.
'Nne sign for them na,' Mama Monica said, and to Cletus: 'Please give me another bottle of Small Stout.'
Cletus smiled and stood.
'Biko, ya jukwaa oyi ka the first one, ezigbo ogo.' Mama Monica is a happy woman, and she becomes extra happy when she is downing Small Stout.
A few moments later, Mama was drinking the Stout and Monica signing the papers.
The whole deal was finalized by appropriate hugs and handshakes before all dispersed.
Cletus never disappointed and always paid Monica's fees in time.
Including such other minor dues like departmental dues, faculty dues, school transport dues, lecture room dues, sorting dues, school dustbin dues, virginity preservation dues—just as the list Monica sent had them.
Poor Cletus having stopped school at just Primary Six knew nothing about the university and its many strings of dues.
It was sometime in 2012, the same year Monica graduated that she met Eche.
He was an engineer and lived in Lagos. He was not only more educated than Cletus, but taller and cuter.
He knew how to eat with cutlery and called Monica's name the right way, not with so much force and phonatory energy.
Monica became confused.
Each time Eche asked her why she was yet to accept his proposal, she demanded some time more.
Finally she reached her decision.
She would go for the educated and handsome engineer. Whoever says no to an engineer, after all?
When she told Cletus, she was amazed he remained calm.
'Okay,' he said.
Monica sent surprised eyes to him. 'Did you just say okay?'
Cletus stood and walked inside his shop and soon came out with a plastic folder and a heavy calculator. 'My whole money with you is N928, 650.'
Monica's eyes became wide.
'You can pay me in cash or with cheque.'
Monica was immobile.
'You and your engineer husband has one month to pay me according to the agreement. I will call Barrister Nwegbe now.'
It was a sad and shocking day for Monica, but she eventually told Eche about the situation.
Amidst a minor disagreement between the two young lovebirds, the money was raised before time for Cletus.
From the sum, he extended N500 to Monica and said, 'Mor-Mor, my wedding gift to you.'
Monica did not accept the note.
Unperturbed, Cletus took back his money.
Two weeks later, he was off to China for his business.
Today, Monica opened the door and entered the room with her two sons.
Her husband was in the sitting room with a man.
On seeing her, he got up and introduced Cletus.
'Darling, meet Chief,' Eche said, 'he just hired me to be his private tutor for half a million for three months.'
'Nwokem, go and look for another work!' Monica said and walked away with her kids.


***


Get all complete stories by Daniel Nkado on DNB Store, OkadaBooks or BamBooks!