by Chinwe J. Okafor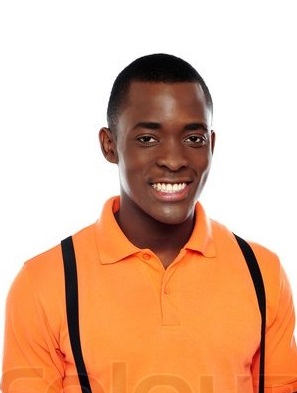 He wanted to make Mama proud.


He knew he was all she had; Papa was down with elephantiasis and Mama had cataract—those milky secretion threatening to cover up her right eyeball.


He was the only son and the first child.


He had two other siblings: Amaka sold cold sachet water after school hours and Obiageli lived with the village midwife, nursing a five-months-old pregnancy—the product of a sour romance.


He was just twenty years old when he got the job of a porter in Eko Hotel after five months in Lagos.


Those five months were the most difficult period of his life; he had tried his hands on almost everything, all to no avail.


He'd wanted to learn tailoring, but they needed money for Papa's treatment as fast as possible—they had finally gotten to know about a true native healer for elephantiasis in a distant village.


And so here he was now, in one of the fanciest hotels in this part of Lagos State, trying to make ends meet.


His take-home pay wasn't above thirty thousand, but his daily take-away sustained him.


He received tips here and there from generous customers for the little chores he did for them.


Chief Adekunle was one of such customers.


"Obiora, how are you?" he would say, patting his shoulder. "I like your hustling spirit, keep it up."


He would smile and thank him.


And just like that he would give him a thousand naira note, sometimes two— he was the most generous of them all.


Obiora usually had dreams where he saw himself driving Chief about in his sparkling Lamborghini, cruising the entire town of Lagos.


One evening, Chief invited him into his hotel room.


That was his first time to enter the room.


There he stood, awkward, looking round the white-painted room.


His eyes fell on the wad of crisp naira notes on the bedside table.


He had an inkling of what was to come next, Chief was a philanthropist after all. The other day he had asked him about his family and he had narrated his story, maybe he wanted to finally help him.


Chief came out robed in a white housecoat, parted in the middle so that his brown hairy thighs were visible.


He had an offer for him, a mouth-watering pay for something very small.


But what Chief told him to do was what he dreaded doing. It was against his spirit and standards.


He left the room disappointed and boiling in rage.


Two days later, Chief accused him of stealing a thick wad of naira notes from him—that same amount he had offered to him to have him lie with him.


And so the hotel management sacked him and he was jailed.


He had no one to call.


He woke up the next morning with blood in his shorts.