by Daniel Nkado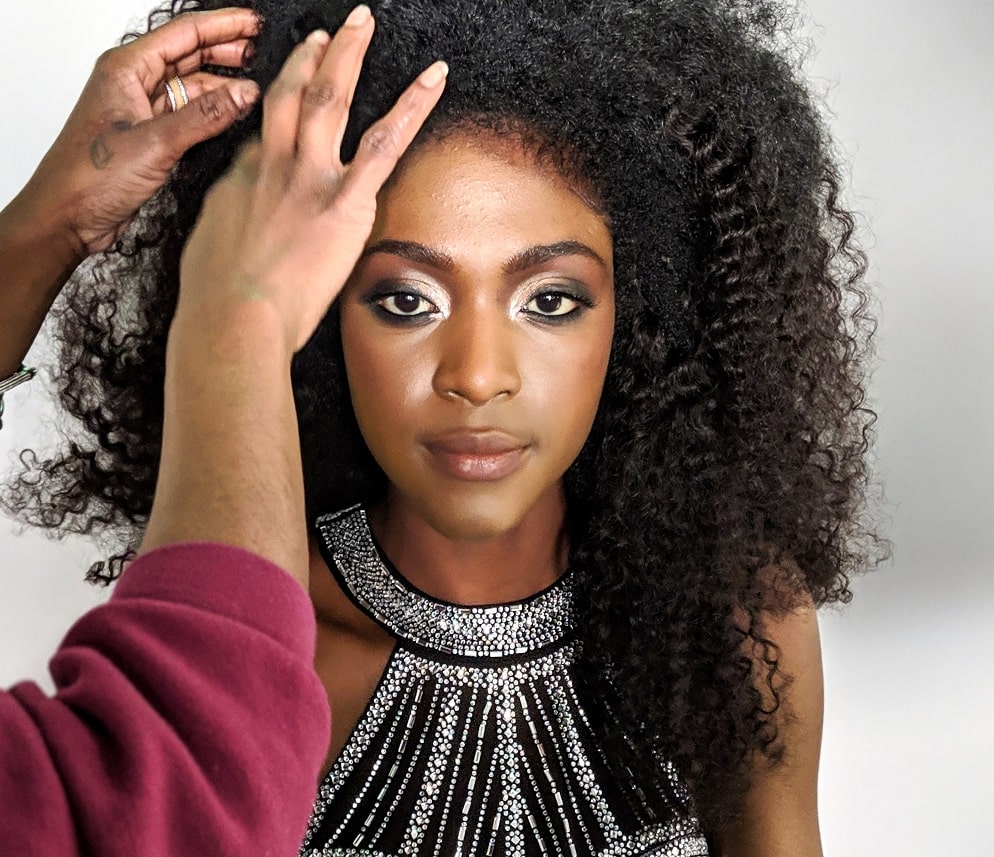 I once had a girlfriend. We called each other Bestie Poyoyo.
We were in the same school, in the same class, lived in the same room.
We were not too dissimilar in height and weight and we looked very alike. Maybe because we always wore the same kind of hairdo, and most times same clothes.


People easily called us sisters, and aggressively protested it if we denied.


And so we stopped denying. We told people we were sisters. We understood then that it wasn't just by blood. It shouldn't be.


After NYSC, we rented an apartment together in Obanikoro. I had served in Ogun, but I was in Lagos every week to see her.


My friend told me when she met Obiora. Like she usually did, she asked me, 'Do you like him?' as though I was the one to date him.


Of course, I told her it wasn't until I meet him that I would say.


'Ok, ok,' my friend said. She ran up from the bed and picked her phone.


A little time and she was on the phone with him, telling him what I said. That her best friend just said she would like to meet him, as though I was her mother and my approval of him was somehow very important.


Time differences, we didn't meet till after some weeks have passed, after he has proposed to my friend.


He travelled often: London today, China tomorrow.


It was on a rainy Saturday that Obiora and I finally met. He would take us to the movies.


He parked beside the compound wall and called my friend.


Upstairs, we were ready already.


My friend turned to me, smiling. 'You look beautiful,' she said to me.


'And you two, my dear! Congratulations!'


'Thanks, Sis.'


'Bestie Poyoyo!' we said together and hugged.


Downstairs, I stared at the grand black Jeep. From the thick aura of splendour hovering around it, I knew whoever that was in it would be acceptable.


My friend and I walked to the car, hands joined. The rain just stopped and the ground was muddy.


The front window of the Jeep slid down and I saw him. He saw me too.


He took off his dark glasses. Obviously, like me, he must have felt it too; it wasn't our first meeting.


I saw him well now.


It was really him. Paul-O.


How come he'd told my friend his name was Obiora. I remembered then—he had gotten Paul-O from the combination of his two names—Paul Obiora.


Paul—O. I couldn't quite place his surname now. Ikedi…something. Or is it Ife.


My friend leaned forward and they kissed. 'Meet Bestie Poyoyo,' she said, turning to me. 'My one and only sister.'


'Hello,' he said to me. He smiled, but his face didn't show any sign of familiarity.


And so I played along too.


'I've heard so much about you.'


'And I you too.'


He pulled a face. 'Do I have any reason to be scared?'


'Not at all! Do I?'


'Absolutely not!' he said. 'Never heard more complimentary things about anybody before.'


'Now you flatter me, Paul,' I said.


My friend smiled and rubbed my shoulder. 'Obiora not Paul.'


'Oh,' I said.


'Hop in, ladies, please,' he said. He had on that his peculiar all-teeth-showing kind of smile. I remembered.


It was a lovely outing; I saw it well then too— my friend is in love.


Who couldn't love him?


Many times, I wanted to talk to my friend, to tell her that I used to know him.


Paul-O, her fiancé.


But I eventually didn't.


It meant nothing, I reasoned.


It meant nothing that I used to be really close to my bestie's fiancé. That we used to play love songs together and thereafter remove our NYSC whites and kiss. And sometimes did more than kissing too.


It had only been five years, I wondered, how come he'd made so much money in such a short while.


And he had not studied one of the bestselling courses; he'd read Forestry and Range Management. We teasingly called him Paul-O The Ranger.


But I guess what mattered more was that special thing he has. Practicality.


I was alone one Sunday afternoon when my phone rang. It was Paul-O , I knew at once when I saw the number. The funny way 7 and 3 interchanged positions: 37377337…


I used to know that number offhand. I think I still do.


I took the call and said, 'Hi', instead of 'Hello'.


He called my name and asked how I was doing. I told him fine and quickly asked him how he had managed to make so much in such a short time; I wanted the discussion to be strictly on-the-surface.


We talked for a long time, laughing to old jokes and fresh ones. Finally, his voice sank and he told me he misses me.


I cut the call without a thought. I had felt a sudden shiver. The phone rang and rang again, but I wasn't going to pick it.


I did not.


That evening, when my friend returned from her program, she was quick to notice I was dull. We easily noticed things about each other.


We seemed of the same skin.


'Are you okay?' she asked me.


She was sitting on the couch across from mine, a plate of rice in her hand. I had made the stew the way she likes it, with fresh efirin.


'I am fine,' I lied.


I battled to tell her, but I did not know where and how to start. I did not want to ruin her happiness.


I called Paul-O myself the next morning. My friend has gone to work. He asked if there is any problem and I said no.


'Ok,' he said. 'I'll be there in 20.'


But he came in like 15. I opened the door and asked him to sit. He did, looking slightly confused as he stared at me.


'Paul, I need to get something straight,' I began.


He nodded to mean he was listening.


'How well do you like my friend?'


'She is my life,' he said.


I stared at him. It was as though the words had been perching on his lips.


'Do you still feel…do you still have…' I found it hard to put this next question through.


'You mean if I still have feelings for you?' he helped.


I looked at him and nodded.


He grinned and shook his head, in the way people do to mean they can't believe something.


He stood and came to sit beside me. 'Kpakos Mama, why you go dey think like that na?'


I smiled; not what he said, but the way he had called me Kpakos Mama.


I remembered the days at Corper's Lodge, Ayepe, the times everybody screamed Kpakos Mama when I am walking into the lodge, or had stood up to say something.


'I for fear o,' I said to him. 'Because you know, she is like a sister to me.'


'I know na. Shebi you always talk about her that time in Ayepe. Even when we wan do better thing, you go still bring up her talk.'


I slapped his arm. 'Which better thing, mad boy!'


He laughed.


We were laughing out loud on the couch when the door suddenly burst open and my friend entered.


For a moment, the air in the room appeared to freeze. My friend was still, only staring at us.


Paul and I stared back at her from the couch. He quickly removed his hand on my shoulder as though my skin had stung him.


'Sorry,' my friend said. 'I forgot something.' She turned and sped out of the room.


I stood and ran after her, calling, 'Joy! Joy! Joy, please wait!'


I heard the screech of a sudden car braking and knew something terrible has happened.


I ran out to the road.


Many people have gathered. There was blood on the road.


I couldn't find Bestie Poyoyo.
***
Daniel Nkado is a Nigerian writer and the founder of DNB Stories.
Get all complete stories by Daniel Nkado on DNB Store, OkadaBooks or BamBooks!