by Staff writer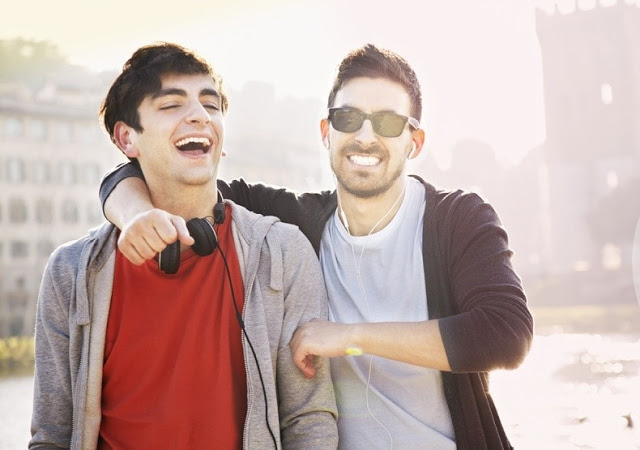 A young man has been killed after defending a group of gay friends from a homophobic attacker, police say.

Juan Javier Cruz was killed outside a restaurant in Lake Worth, Florida where he and his friends had spent the evening.
Reports say that when they were leaving the restaurant, the group was confronted by a man who verbally abused Juan's friends.
"If we were in my country I'd kill all of you rats!" the man allegedly shouted at the victims, according to witnesses who spoke to Palm Beach County's law officer.
"I hate you damned gays. I'm going to kill you all here."
It was at that point that Mr Cruz, 22, stepped forward to defend his friends.
And when he did so, the man took out a handgun and fired several shots.
Juan's cousin, Pedro Cruz, said he believed the gunman was aiming at him before his cousin pushed him out of the way and was struck instead.
Juan died in his arms. "He died instantly," Pedro told CBS.
Relatives of Mr Cruz have left flowers and candles at the spot where he was murdered.
"He always said 'Keep your head up. Be who you are'," one of Juan's relatives said.
A fund-raising page has been set up to help pay for the costs of a funeral.
Police said that a suspect, Nelson Hernandez Mena, 48, has been arrested and ordered to be held without bail at the Palm Beach County prison on murder charges.
Reports said that Mr Mena, originally from Honduras, told police he had drank 15 beers before the incident.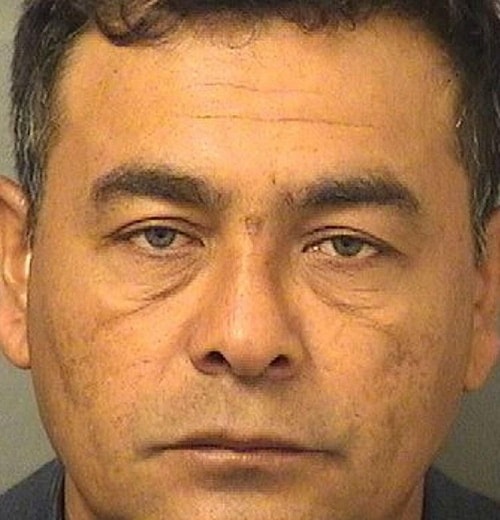 Mr Mena is being held on murder charges (Palm Beach County Sheriff's Department)

Officials said the investigation into the shooting remains active, and that it is too early to determine if Mr Mena will be charged with a hate crime or not.
"First-degree murder cannot be enhanced as it's a capital crime, but any lesser charge could be enhanced if the investigation establishes hate motivation on targeting the victim," Palm Beach State Attorney's Office spokesman Michael Edmondson, told the Sun-Sentinel.