by Staff writer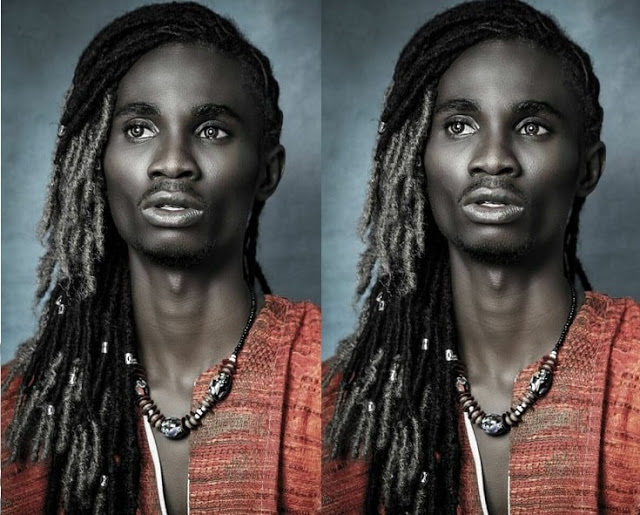 A Nigerian stylist, Oluwatosin Idowu, has narrated his ordeal with men of the Nigerian police after he was arrested for 'looking too slim.'
According to 27-year-old Idowu, he was on his way to meet a client in the Ogudu area of Lagos State when he was arrested by the police.

He said, "I was on my way to Ogudu to meet a client when somebody walked up to me and asked me to introduce myself.
"I asked why and he said he was a policeman. I requested to see his ID card, which he showed me.
"He said I should follow him to where their operational vehicle was parked. On getting to the bus, one of them came down with a gun and demanded my ID card, which I showed him. The next question that followed was, 'Why are you looking like a girl in your ID card?' I told him that I had been using the ID card for about four years."
Idowu noted that efforts to convince the men that he was not a gay were abortive, as they insisted on arresting him.
"The policemen said I should enter the bus. Because I did not want them to hit me, I obeyed. I called my client to inform him about the arrest.
"I thought that they were taking me to Ikorodu, so I called my sister to inform her about the arrest and that they were taking me to Ikorodu. I was not the only one that they arrested.
"When we got to Mile 12, they turned under the bridge and I quickly updated my sister that we were heading towards Maryland. All of them yelled at me for telling my sister about their movement. The policemen took us to the Iwaya Police Station.
"When we got to the station, I asked the operatives what my offence was. I gave them my phone, opened my chats and told them to go through them for anything incriminating. They didn't. Instead, they took my shoes and wristwatch and locked me inside a cell," he added.
Idowu said he later contacted his uncle, one Mr Taiwo, who reportedly paid N2,000 for his bail.
The victim said he was detained for over eight hours because the policemen insisted that he looked like a gay because he was slim and wearing dreadlocks.
"The policemen locked me up from 9am to around 4pm. I made a video while I was in the cell because I was with my phone. Although the face of the person that arrested me was not in the video, the faces of other members of the team were captured.
"I was the last person to be released because my uncle didn't come on time. And when he eventually came, he met the officer in charge and inquired about my offence. The officer repeated that I looked too slim and that I was acting like a girl. He said so many abusive things that nobody has ever used on me.
"I lost a client, who had already paid me money, due to this incident. I want to press charges because I want to know why I was detained without committing any offence. I want justice," Idowu said.
The Lagos State Police Public Relations Officer, SP Chike Oti, told reporters, "Somebody fingered the guy as a cultist, and he was picked up by men of the Anti-Cultism Squad."
The officer said the victim, however, gave a satisfactory account that he is a stylist and was released.
"The Commissioner of Police, Edgal Imohimi, has ordered a probe into the allegation he made against the policemen," Oti said.