by Staff writer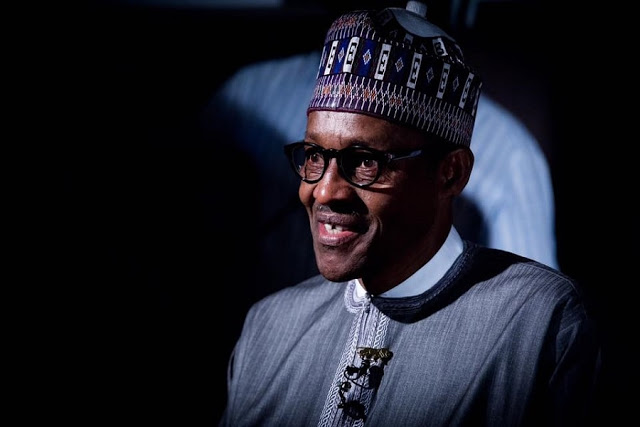 A recent poll conducted by Twitter personality J. J Omojuwa has seen the current president of Nigeria, Muhammadu Buhari emerging the candidate most likely to win the coming 2019 presidential elections.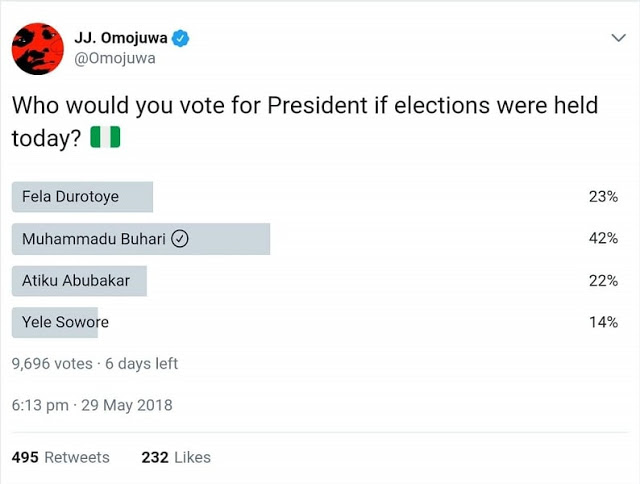 Buhari, 75, defeated incumbent president, Goodluck Jonathan in the 2015 general elections and was sworn in as the 15th President of the Federal Republic of Nigeria on May 29.
Ever since he became president, Nigeria has faced numerous challenges ranging from economical to security.
Buhari's declaration of his intention to contest again in the next elections was met with widespread criticism, mostly from citizens who feel his administration has brought economic hardship upon Nigerians.