by Debra Grasso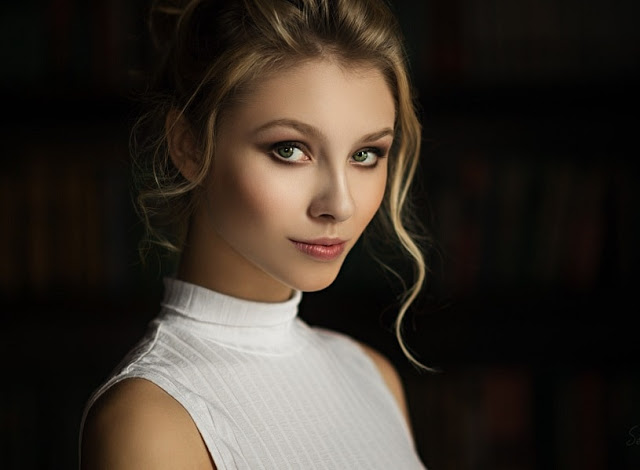 In the year 2003, my husband invited his former military comrade and his family — wife and 2 young children — to stay with us while they searched for a house to purchase.
They were to stay for four days (Thursday to Sunday).

I had never met this family before. I was working full-time then and my own children were only 9 and 7 (younger one has autism).
My husband met them at my house on Thursday afternoon, while I stopped at a restaurant on my way home from work. I picked up fried chicken, sides and dessert.
I entered through the family room, and called out "Hello, everyone – I'm home with dinner!"
The wife was sitting on the sofa with her back to me. She did not get up, just barely turned her head to the side and said, "Hi" in the most deadpan voice.
Her husband was cordial. I, hurriedly, washed my hands, set the table, got beverages for everyone and called everyone to dinner.
After dinner, I cleaned up — alone.
I showed their two little girls (ages 8 and 6) where they would be sleeping.
When it was bedtime, I found out that their mother did not help them pack their luggage and one of them had forgotten her toothbrush. I provided toothbrush, toothpaste, soap, etc, and made sure they washed up and got them ready for bed.
Their mother did not come down to check on them at all.
The next day, I got my kids off to school, and myself to work.
I left bagels and cereal for them to serve themselves breakfast.
That evening, I marinated steaks and made a few side dishes. We weren't sure when they would be returning from house hunting, so I cooked up some steaks for my family and served them dinner.
Just then, they arrived back at my house. The wife sat her kids and herself at the table and began helping herself to the side dishes.
I was at the stove getting ready to put more steaks on to cook. The minute she heard the sizzle of the steaks, she yelled out, "Medium, please!"
I thought I imagined it, and said,"Excuse me?"
She said, " I like my steak medium, and my kids like it medium as well, and Steve likes his…"
At that point, I looked at my husband and he knew from the look on my face that I had had enough of this woman treating me like her personal slave.
He asked Steve to take over cooking the steaks for his family. I still had to clean up afterwards, again, by myself.
I took care of her girls each night and helped them pack their luggage on the last day.
That woman never said more than a few words to me, even though I tried to engage her in friendly conversation occasionally.
She never thanked me for anything.
She left a huge mess in the guest bedroom. As they were leaving, her husband thanked me warmly, and she just turned her head back and said, "Yeah, thanks."
When her husband, Steve, called a month later, to tell my husband that they would be back in the area for the closing on their new home, my husband calmly told him that he and his family would need to stay at a hotel this time!