by Staff writer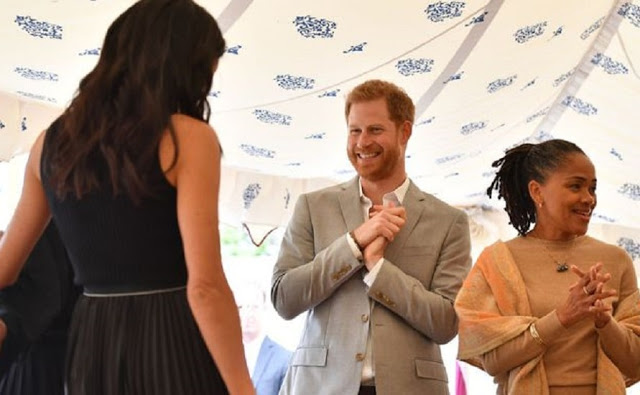 Prince Harry was there to support his wife Meghan at the launch event of her first big royal project –the Hubb Kitchen Community's charity cookbook.
He listened with pride and smile to her first speech as a royal to the women of the kitchen.
He even helped her fix her hair when a gust of wind came.

And oh, while leaving the tent, he appeared to steal some samosas from the lunch to take with him.

Realizing the camera had caught him, he looked straight at the camera-person and smiled in the cutest way, the fried pastry behind his back.

After all the hard work, who could have blamed him! #Lol