by Eivind Kjørstad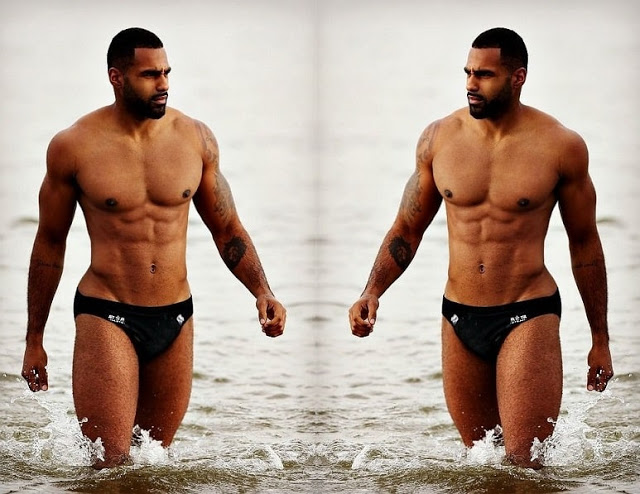 Let's face it, a lot of boys and men today are confused about what it is to be a man.
Imagine navigating dating in a world where men are increasingly being told that women and men should be treated as equals; and yet where as a heterosexual man trying to find a partner, you're still being systematically and mercilessly filtered out as a potential partner if you fail to perform classical masculinity well enough.

I grew up in, and live in Norway. One of the countries on earth that consistently score near the top of gender-equality rankings.
And yet my experiences in dating, especially as a young man, were very much about adhering to classical prejudiced gender-roles for men — or else remain single.
Examples?

1. I've been told (and agree!) that men should not be afraid to show or talk about emotions.

But I've also been told in hundreds of ways that if a man shows any emotion that includes even a hint of vulnerability, then he's instantly disqualified as a potential romantic interest.

2. I've been told that men and women should face the same expectations and similar opportunities.

But as a young man, no woman ever asked me out on a first date. No woman ever explicitly revealed a crush on me unless I'd done the same thing first.

No woman ever kissed me unless I initiated that first. No woman ever bought me a drink, flowers, chocolate, a valentines day card or any other stereotypically romantic gift unless I'd done that first.

No woman ever asked me to dance, unless I'd done that first.

3. Every time I read online about men who struggle with finding dates, I see the same recommendations.

Usually from liberal, feminist people (both men and women) well-reflected about gender. Be confident. Be assertive. Initiate. Approach. Show Competence. Be unaffected by rejection, or if you're affected, hide it!

I'm not sure if they fail to notice it, or if they notice but don't care — but these things look pretty much like: "Be classically masculine and adhere to gender-norms for men!" to me.

My dating life took a sharp turn upwards when I finally learnt how to wear a mask and play a classically masculine role well enough to pass muster as a potential romantic partner.

I had several long and good relationships after I figured this part out, and though I'm happily married these days, I'm still confident I could fairly easily find a new fulfilling relationship if I should ever again find myself single and lonely.

But to find that relationship, I'd have to initially play a role. One that isn't me, or that at least is just a tiny fraction of me.

I'd have to play up those parts of me that adhere the closest to prejudiced norms for what a "real man" should be, and at least for a while downplay or hide those parts of me that don't fit the mold, such as for example my vulnerable or emotional parts.

The most confusing thing for me as a young man, was how women around me were constantly telling me that there's nothing they want more than gender equality.

And yet at the same time, if I want to "pass" as a man worthy of romantic love or sexual desire, then I have to jump right back into strongly gendered norms for what a "real man" should be.