by Staff writer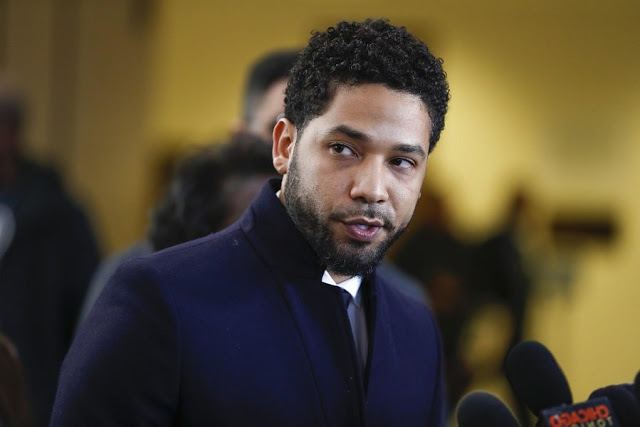 The City of Chicago is planning to sue Jussie Smollett over his refusal to pay the investigation costs incurred by the police while working on his case.
Smollett has refused to pay more than $130,000 to reimburse Chicago investigative costs and the city said on Thursday that it is ready to sue the "Empire" actor.

Mayor Rahm Emanuel's law chief sent Smollett a March 28 letter demanding he pay $130,106 – plus 15 cents – for the overtime work by detectives and officers in looking into his claims.

The letter set Thursday as the deadline for Jussie to pay.

The City Law Department said in a Thursday evening statement that it was already drafting a lawsuit in response and would file it "in the near future."

Smollett, who is black and gay, maintains he told the truth in reporting that two masked men assaulted him in downtown Chicago on Jan. 29, shouting slurs and wrapping a rope around his neck.
He said his attackers also yelled, "This is MAGA country," a reference to President Donald Trump's campaign slogan, "Make America Great Again."

The lawsuit could lead to a civil trial, where jurors would have to answer the question of whether Smollett orchestrated the attack.

The municipal code stipulates that the city can triple the amount originally demanded if someone fails to pay an initial amount.

That means the city could demand more than $390,000 from Smollett.

If a civil case is decided in the city's favor and Smollett still refuses to pay, his bank accounts could be frozen and his wages garnished.

A spokeswoman for Smollett's legal team declined comment on the latest development.

When the city raised the issue last week of Smollett reimbursing Chicago, the actor's lawyers said it was city officials "who owe" Smollett "an apology – for dragging an innocent man's character through the mud."

They added: "Jussie has paid enough."