A six-year-old boy who begged hospital staff to save a chick he accidentally ran over with his bike has become a viral internet star in India.
Derek C Lalchhanhima, from Sairang in the northeastern Indian state of Mizoram, was pictured holding the dead bird and a 10-rupee note — the money he offered the hospital staff so they could treat the bird.

Family friends said the concerned youngster did not understand that the chicken was dead and begged his parents to take it to hospital.
The father told him to go himself after the boy kept insisting.
In the end, he took the limp body to doctors himself.
On arrival, a nurse captured his forlorn expression in a photo which has since been shared thousands of times online.
His school was so impressed with his compassion, that they handed him an award for his kindness.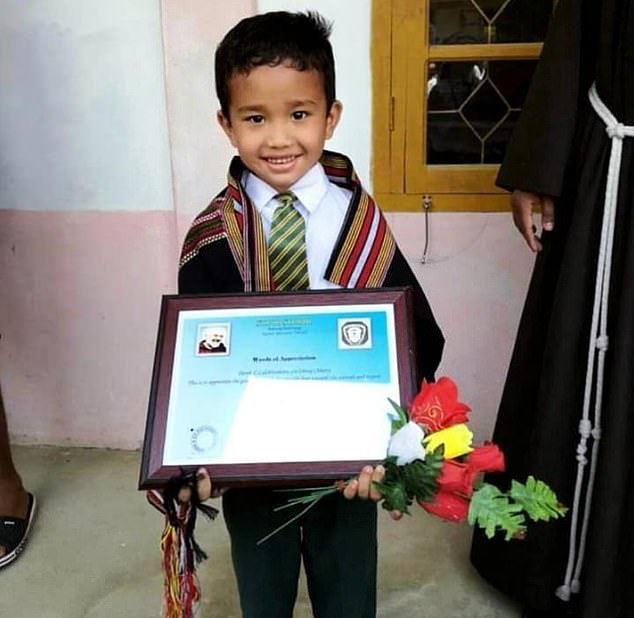 Family friend Sanga Says posted the photo on Facebook after Derek's father Dhiraj Chhetri, a police officer, showed it to him and told him the heartwarming story.
'I'm laughing and crying all at the same time,' he wrote.
'According to the father, the boy came home with the neighbour's chick that he had accidentally killed,' Mr Sanga told India's NDTV.
'He did not understand that the chick is dead and begged his parents to take it to the hospital,' he said.
After hospital staff told Derek there was no help for the poor bird, he returned home in tears.