Story penned by Daniel Nkado, inspired by Dr. Ekenedilichukwu's real-life story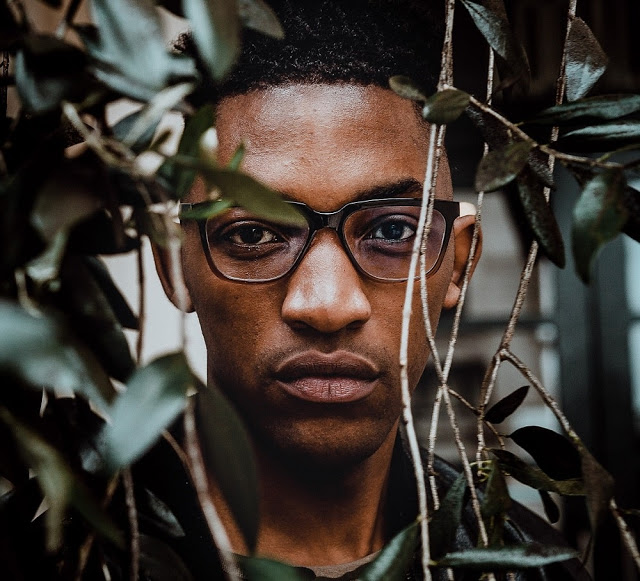 I realized how poor we were when I was about 8 or so. The slender, short-haired Miss at the Community School was always asking me to go home.
Today, I asked her, "Maka gini? Why?", not understanding.

"Tell your father that you were sent home for not paying your fees."
I knew fees meant money and it confused me because just a few days ago I'd seen my father, Nwokeke, sitting upright on the wooden stool on the corridor, counting naira notes. Why couldn't he have just used those ones to pay my fees so that I'd stay in school? I did not understand it.
Getting home, my mother, Obinne, saw me first. My father has gone to his bicycle repair shop.
"Mama, they asked me to go again," I told my mother as she came to pick me up.

"Did you walk home alone," she asked me instead.
She was rubbing my hair. She smelt of smoke. She often smelt like that, because she was always close to the fire, frying the buns and doughnuts she sold at the market.

I nodded. "The teacher said I should go."

Mama turned away briefly and back. She wiped at her face — I could not tell if it was sweat or a tear she wiped. I touched her plump cheeks, squeezing gently. Mama's eyes were red.

"Are you crying, Mama?"

"No." Mama shook her head. "No, nnaa." She shook her head again, and then again. "No. I am not crying." She pressed me to herself, so that I felt comfortable on her bouncy breasts.

"See, Papa gi nata, when your father comes back, I will tell him and we will go and pay your fees tomorrow, you hear?"

"Okay, Mama."

"But next time, don't come home alone, you hear?"

"I nodded."

"Always go to Uchechi, so that somebody will walk you home."

"Okay, Mama."

Uchechi was my mother's elder sister. She lived with her husband, Benson, and their five children at Abo, just at the back of the Community School.

"How did you even find your way home?" my mother asked.

"I know the road, Mama. I told you I do but you never believe me."

Mama smiled. She set me down on the threadbare couch at the corridor and pinched my cheeks. "Nnaa, i ga aga akwukwo, inu? You will go to school. Your father and I did not go but you will go."

When my father came back, I asked him why he did not use the money he was counting the other day to pay for my fees.

He looked solemn.

"Papa?" I called again, after another while passed without him speaking or looking like he was going to.

"Ekene, that money was just ₦1200, that was what your mother cooked with the next day."

"So we have money for food but not for school?" I asked.

"We have to eat first, nnaa. Hungry people do not go to school."

"Okay."

"Have you eaten?"

I nodded. "Yes."

"To your satisfaction?"

I rubbed my bulging belly. "Yes. Mama gave me two plates."

"Okay, good. Tomorrow I will go with you to talk to your teacher."

"Okay."

Papa has become experienced at coming to talk to my teachers. He would talk to them and they would allow me to stay for some weeks and then they will call my name again and ask me to go home.

It was easier then even.

A few years later, there was nobody to follow me to Community Secondary now to talk to the teachers to allow me to stay. Papa was now dead.

These days, even money for food has become hard. Mama cried openly now too, sometimes wailing deeply at night.

I would often wake up to sobbing noises from her. Most times it'd seem like she was talking with Papa, asking him why he died and left us. There were times she sounded really angry at him, like she was going to beat up his ghost.

I watched Mama grow thinner and thinner. I know it was the late-night sobbing. One night, everywhere was surprisingly quiet.

When I entered Mama's room and touched her, her body felt cold. But the weather was not. Mama has died. I was 16 now and could tell when somebody has died. Mama has wailed herself to death.

And that was how my own wailing started. I was still all night, but as soon as the red rooster crowed and I realized Mama wasn't going to stand up to come and begin preparing for the market, I stepped into the cool morning and threw myself to the ground.
I screamed and screamed. And screamed, till I could no longer.

Many people gathered but their murmurs of pity only added to the pain. I was mad at Mama and Papa. I hated their ghosts. Most times I saw them, floating phantoms around my bed. I never felt like talking to them.

I went to live with Uchechi and her family shortly afterward.

Two of her children have died but God has now blessed them. I hear some people gossip that Benson has used his two daughters to do money rituals. That that was how he was able to buy his new car. But Benson said it was a lie and I believed him. They'd sold their land. Unlike us, they had land they could sell.

I knew it was the land money because as soon as it finished, they went broke again.

Sometimes finding food was too hard that we went to bed on empty bellies. Uncle Benson talked to me one evening. He asked if I'm interested in selling our land at Oji.

"We had land there?"

"Yes na. Your father's inheritance."

I was mad. "If Papa knew we had land, why didn't he sell it instead of dying."

Benson heaved a sigh. "I discussed it with him. He said he is not interested in selling. He said it will be the only thing he is leaving you."

Benson shifted closer. "You are in charge now. If you want, you can sell it and do whatever you want with the money. It is situated near the road, it will fetch good money."

I did not know Aunty Uchechi was eavesdropping. As soon as Benson left, she came and told me not to mind her husband.

"Don't listen to him. Don't! Money realized from the sale of land does not amount to anything. Look at us. We are back to square one. Instead of selling it, you can farm it."

"Farm it?"

"Yes."

And this was it — my saving grace.

It was difficult at the beginning but eventually, it picked up. And I made enough money to see myself through the best medical school in Nigeria.

Even today, as a practicing medical doctor, I still retained that farm. It was my saving grace.

***

Daniel Nkado is a Nigerian writer and the founder of DNBStories.com.