Written by Dozie Fineboi Ejimofor
"Everything We Touch" the movie is everything.
Late Justus Esiri, first of all, is beyond legend status. The actor outdid himself in this movie. Playing a down-on-his-luck driver and husband to the insufferable, selfish and high-maintenance wife played by the ferocious Clarion Chukwura. A woman I double stan.
Due to the predicament her husband suffered after he lost his job, she abandoned him and their few-months-old baby and eloped with her boyfriend to the States. The boyfriend was rightly played by the fair-skinned fine boy of that era, Abraham Nwodo (where is he now, by the way?)
Now I know Tchidi Chikere is a director's director, but Esiri's character must at some point during the filming, terrified the hell out of him. I mean, how can one man be this talented? I swear Olu Jacobs is the only actor that can come close to nailing that role the way Justus Esiri did.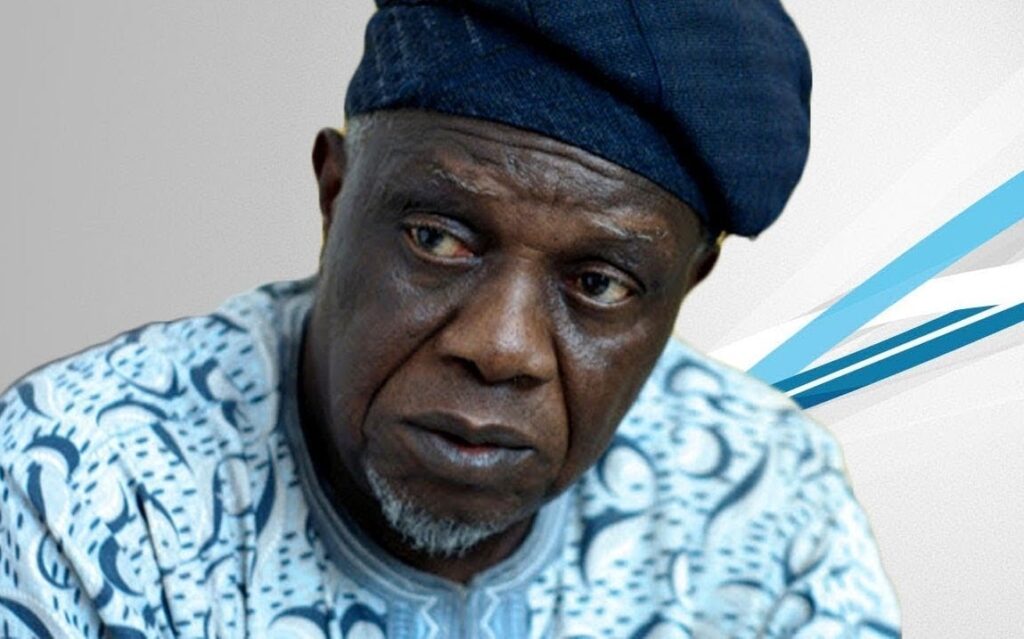 Image: Justus Esiri (late)
Playing both the mother and father to an infant child all while commercially driving to make ends meet is just the height of exhaustion. The sleepless nights of singing and spoon-feeding the baby and then sleeping on duty the next day because he was tired out, all acted out so believably, could soften any heart.
And having to endure the public humiliation meted out to him by his conceited wife one too many times, who has then gone on to become the live-in lover of her boyfriend who lived just across the street from them. OMG!! The husband really suffered. You'd have no choice but to deeply empathize with this man.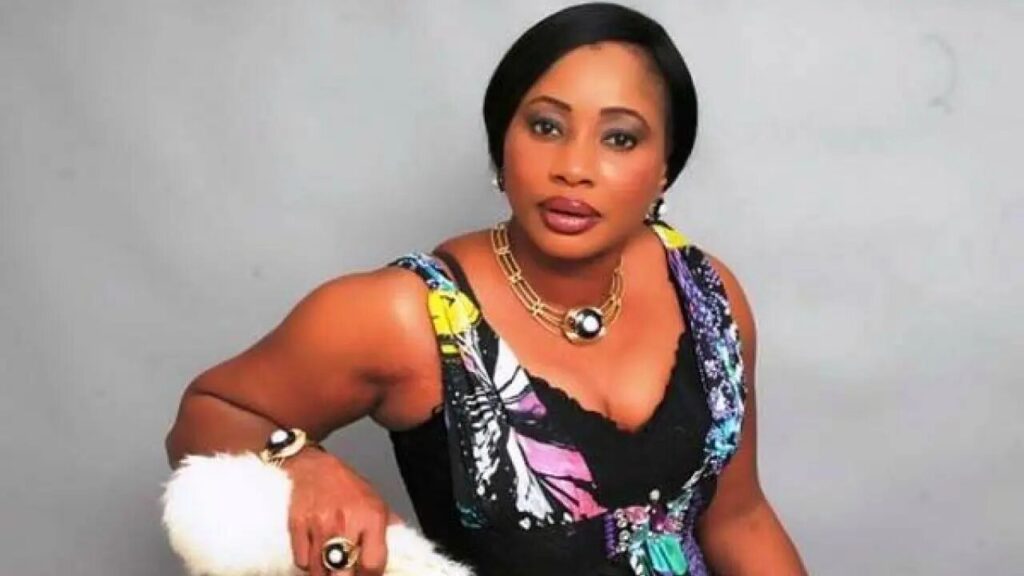 Image: Clarion Chukwura Abiola (Uloma)
I don't know if AMAA people were on a sugar-high to have snubbed him for a nomination back in 2007. It's clear he could easily have beaten the other nominees.
Back to the movie, so after his wife left the country, he took the child to the village to live with her parents who obviously were not in support of their daughter's way of life. And then he left the country to Cameroon to hustle. It was there he met a wealthy Cameroonian played by the fantastic breath of fresh air that is Hilda Dokubo-Mbrakpor.
The two went into business together, fell in love, got married and returned to Nigeria to settle.
But his newfound wealth has not taken anything from the deep pain he had to endure from his first wife. The hate had piled up and eaten deep into him, so it made sense he found someone to take out his rage on.
Then entered Philomena, played by the adorable Chika Ike, who at the time was still a greenhorn in the industry, but every bit talented.
Image: Chika Ike (Philomena)
So Chika is the infant baby abandoned by her mother and raised by her grandparents, but she is now living in the city with her father and his second wife, who was every bit accepting of her. Treating her as though she's her own.
But the father hated her with an unquenchable passion. To him, she reminded him of her wayward mother and all effort by the second wife to get him to love her proved abortive. And then the table turned!
The first wife, Uloma, came back from the States after all these years with what was obviously a protruded belly. Apparently, all efforts to cure her had been in vain and so her boyfriend abandoned her, leaving her with no other option but to return home.
And to further prove that Karma is a real bitch, it has been said that she can only get her healing if Phillip, her ex-husband, whom she treated like trash, forgave her of everything she did to him.
Now, this was where I felt like exploding with rage. How dare Uloma's people to call on Phillip to take her back? Not as a wife but a house guest. But still, how dare them?
Well, he did. But he made every single day hell for her. Her daughter, on the other hand, despises her just as much as her father. The only semblance of peace in the house was Vivian, the second wife.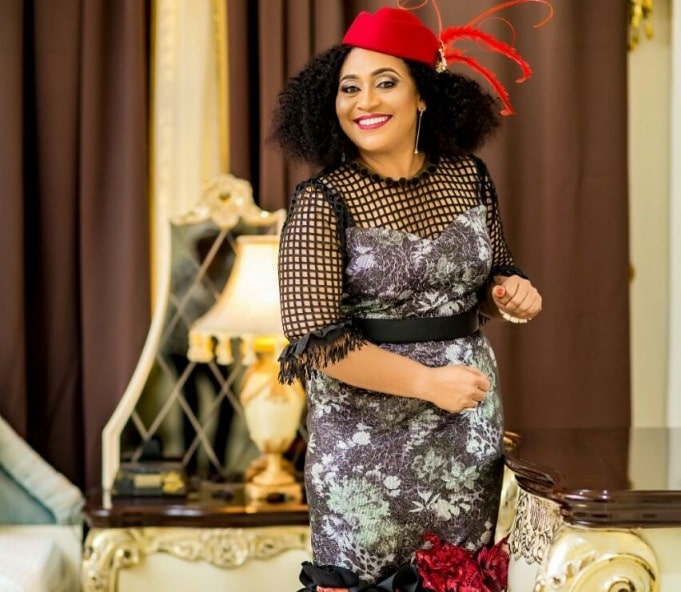 Image: Hilda Dokubo (Vivian)
She is just obviously a very kind soul. I mean, what wife in her right senses would allow her husband's first tragic wife to come live with them? Especially in such an ill state. Clearly the writer knew why he made the character a non-Nigerian. It was a bit easy to overlook it that way.
Hilda Dokubo was just phenomenal in her role as the kind-hearted wife and peacemaker. And boy, she's never looked as beautiful as she did in this film. The flaunting of her natural long hair was a glorious sight to behold.
Clarion Chukwura, on the other hand, was every bit a nailer in the role of Uloma. The endless night of crying and begging for Phillip's forgiveness and her tummy getting bigger every passing day was just a relieving and justifiable comeuppance that suited her past wickedness. Serves her legit right!
And to think she was still mean to caring Vivian even in that state. And also deluding herself into thinking that Phillip would eventually take her back. I laughed so hard in Swahili.
But what I didn't get was why Philip was so mean to his daughter, Philomena. Granted, her mother is the wicked witch of the East End. But she's not her mother. To me, it wasn't right that he had to hate her for something she didn't do. Even going as far as throwing the expensive wristwatch she got for him on his birthday in the trash bin. Which she found. I really felt for her in that scene. It was crushing.
Well, in the end, forgiveness took the centre stage. Uloma, out of frustration and knowing she'll never get Phillip's forgiveness, went back to the village to die amongst her people. And, thanks to the plan perfectly orchestrated by Vivian, the second wife, Phillip forgave his daughter who also had gone back to the village after getting pregnant and planning to abort it, until Vivian caught wind of her plan and then devised a means of permanently ending the hate and feud that had eaten deep into the family.
The scene where Uloma was forgiven was emotionally crushing. I have to admit, I pitied her in that scene. Clarion, I repeat, went full throttle. Bringing to life the deep-seated regret for her actions and losses, it was a "standing ovation" worthy scene deserving of an Oscar, if I might add. Her tears were 'deep' in every sense of the word.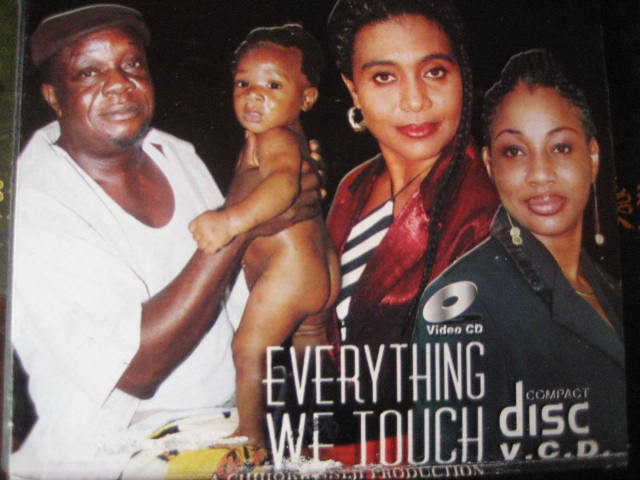 Her daughter also forgave her as the whole family watched mother and daughter reconcile two decades later. Chika Ike was in top form too with her perfect rendition of a daughter caught in the crossfire of the hate between the father and mother.
"Everything We Touch" was an excellent movie with a perfect ending. It kept me on my toes from start to finish. No dull scene or moment.
Tchidi Chikere remains one of the best things that ever happened to Nollywood. His directing game is on another level. I have to give it up for this man. I mean, every movie he ever directed turns out a classic.
If you never saw this movie, I must say you really missed.
RIP to the icon that is Justus Esiri. We miss you, sir. #EverythingWeTouch
***
Dozie Fineboi Ejimofor is a banker with a flair for entertainment writing.
Here is a list of other great Nollywood movies from the past.