Written by Eniola Baruwa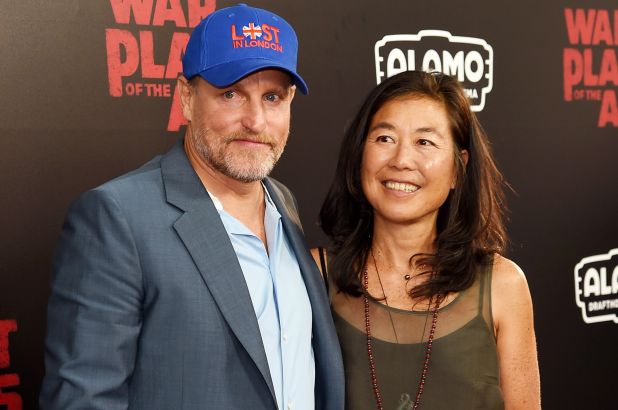 Who is Laura Louie?
Laura Louie is a businesswoman that is married to Hollywood star Woody Harrelson. The name Woody Harrelson might be familiar to you if you are an avid fan of the sci-fi film trilogy Hunger Games. Woody Harrelson played the character of Haymitch Abernathy with distinction.
Laura Louie's Childhood and Ethnicity
Details regarding Laura Louie's childhood are sparse—almost nonexistent. Laura Louie has done well to keep her childhood out of the far-reaching tentacles of the press. Information about her birth parents and alma mater isn't available online.
Laura Louie was born in the United States of America in 1965.
Laura Louie's Marriage to Woody Harrelson
Laura Louie and Woody Harrelson met while they were both working on the set of 'Cheers', an NBC comedy classic. Woody Harrelson played the role of a bartender Woody Boyd, coincidentally having the same first name as the character while Laura Louie was an off-screen assistant.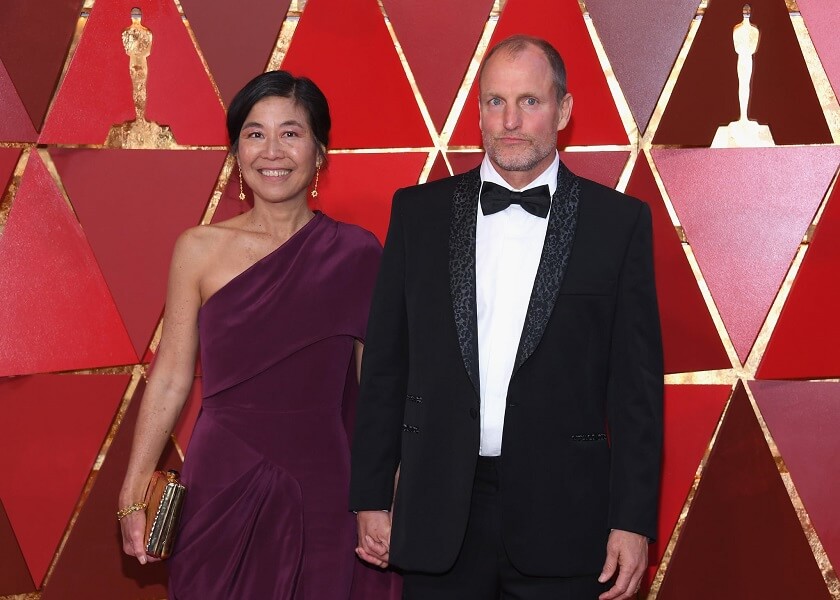 Laura Louie subsequently became Woody Harrelson's assistant. Falling in love with someone comes without a warning and that was the case with Woody Harrelson and his then secretary. In 2017, in a candid interview with Hollywood Reporter, Woody Harrelson opened up about his path to monogamy.
He said, 'It was one of those things I wouldn't admit to myself: I didn't want to be attracted to my amazing assistant. But there was no connubial bliss. Cut to three years later. I went to Africa over Christmas. … And I remember I just started thinking about Laura, fantasizing about her. I mean, talk about forbidden fruit! It was, "Do not have these thoughts!" But I'd have the thoughts, and they would tantalize me in such a way, I remember it was as if my teeth were itching, like an unscratchable itch inside the teeth. That's how much it was suffusing my being.'
The pair who had previously been together for well over two decades got married in a simple ceremony back in 2008. Woody Harrelson incredulously revealed that the ceremony cost just $500. The wedding ceremony was held in Maui. One of the guests was Woody's close friend and colleague, Owen Wilson.
About their decision to plan a wedding on a budget of $500, the actor had this to say: 'We didn't feel the need to shell out a ton of cash and do anything over the top. It was basically just a bunch of good friends getting together in Maui. I paid for some food and drinks, a few hundred bucks, and that was about it.'
He further stated, 'At the end of the day, it ain't about how much it costs. It's about having great people in a beautiful place and just celebrating.'
This decision to plan a wedding on a $500 budget is testament to the actor's shrewdness, whose rags to riches story isn't unlike most of his peers in the film industry. Before getting his big break in Hollywood, he worked odd jobs while waiting for his eventual breakthrough.
The couple have three children together. Their first child and daughter, Deni Montana, was born in 1994. They had two other children; Zoe Giordano and Makani Ravello who were born in 1996 and 2006 respectively.
The family of five lives in Maui, Hawaii.
Laura Louie's Career and Achievements
Laura Louie started off working small jobs. She was once an office assistant and a secretary. Laura Louie, along with her husband Woody Harrelson, is the co-founder of Yoganics; an organic food delivery service.
Laura Louie is estimated to have a net worth of four million dollars.
Other Interesting Details about Laura Louie
In 2002, Woody Harrelson infamously had a drunken foursome after picking up some adventurous ladies in a bar. It turned out one of the ladies worked for the paparazzi and pictures were taken. As expected, various tabloids ran riot with the pictures.
There was another incident involving a cab driver in New York, the same week the foursome happened. The cops arrived and Woody Harrelson ran from them and he was subsequently arrested for evading arrest.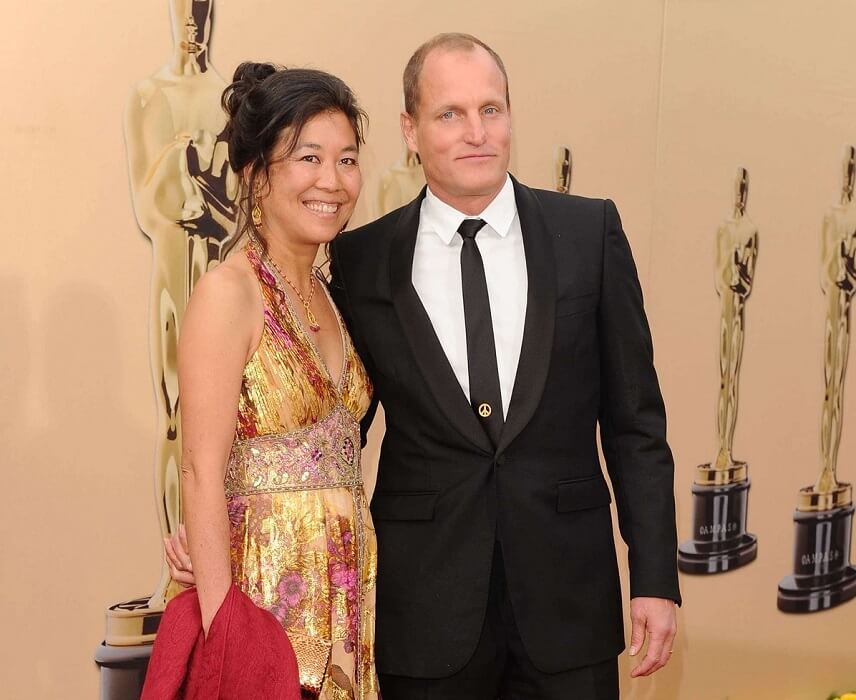 Woody Harrelson has regretted that week ever since, going as far as saying he would have paid a lot of money to erase that night. He is quick to emphasize the fact that that week made him reevaluate his choices.
He detailed how compassionate his wife Laura Louie was after details of the sex scandal became public knowledge.
'That must be really hard for you, to have this s— exposed.' She just said that…', he said, in an interview.