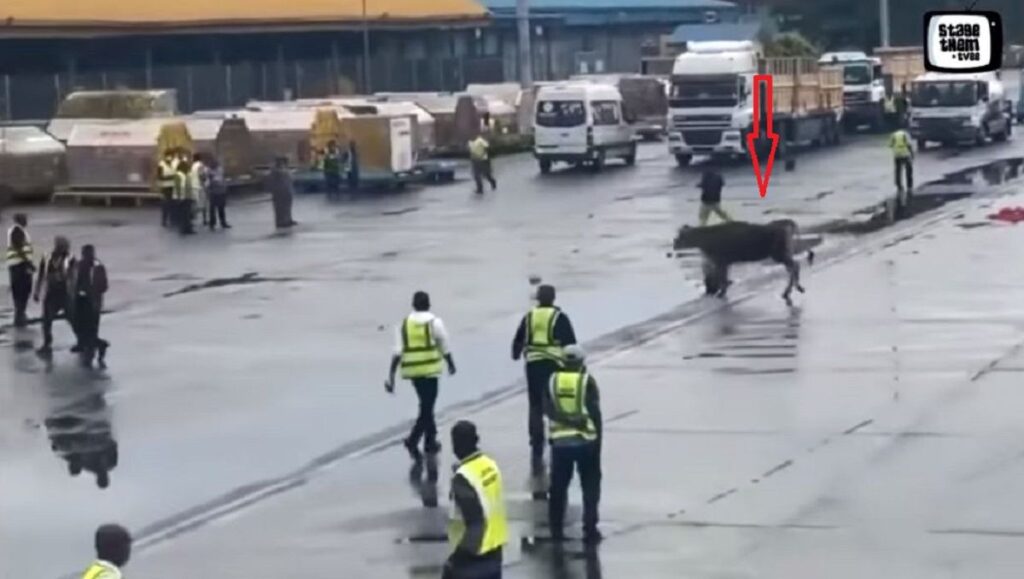 There was some drama at the cargo area of the Murtala Muhammed International Airport, Lagos, yesterday when a cow imported into the country from the United States broke free and tried to run away.
An airport source who spoke to DNB Stories Africa said the cow was determined not to return back to its crate and left airport staff scampering for safety.
The source also said the escaped cow was one of the 250 cows imported into the country from New Jersey, United States, by the Ekiti State government.
"The cow was later caught and put back in the crate. They are now being transported to Ekiti State. They are cows that produce a lot of milk imported by Ekiti State." he said.