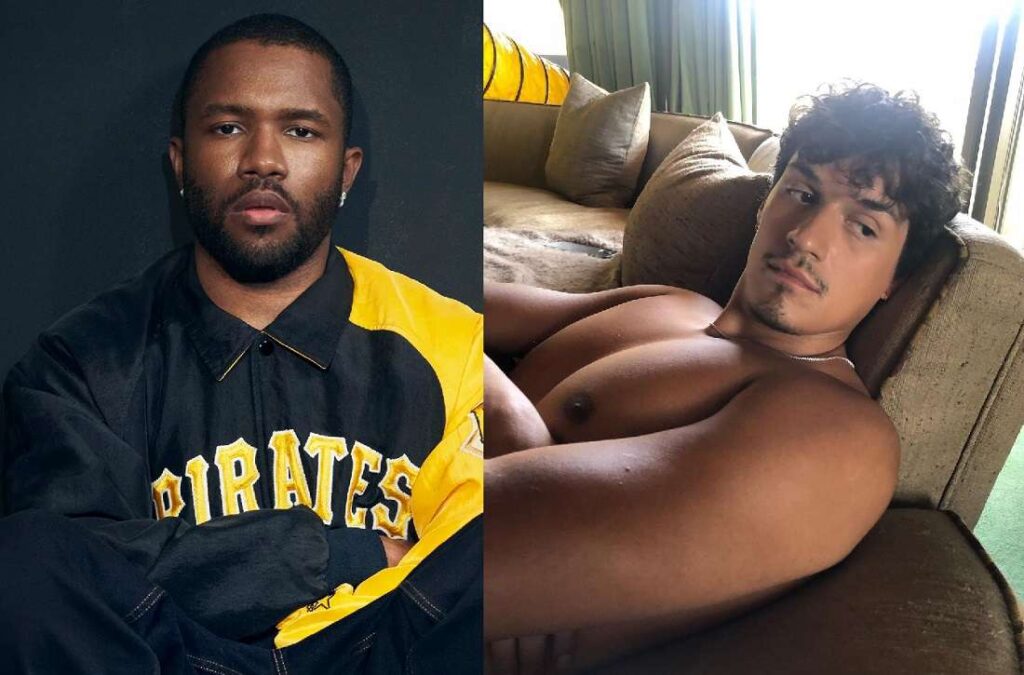 Who is Frank Ocean?
Frank Ocean is an American singer, songwriter, rapper, record producer, and photographer. He is known for his hit songs like "Ivy", "Bad Religion", "Nikes", "Novacane" and others. Ocean has received praise for his unique musical style and enigmatic lyrics.
Frank Ocean's full name is Christopher Francis "Frank" Ocean. He was born on October 28, 1987, in Long Beach, California, United States. He is 34 years old as of September 2022.
About Frank Ocean's parents
Frank Ocean was born to his parents: Calvin Edward Cooksey (father) and Katonya Breaux Riley (mother). His father was a keyboardist while his mother is a successful businesswoman. Frank Ocean was raised in New Orleans, United States under the care of his mother and grandfather, Lionel. Since Frank's father left the family when he was 6 years old, his grandfather, Lionel became a father figure and an important part of Frank Ocean's childhood. This is the reason Frank Ocean became known as "Lonny", a nickname he still uses today.
About Calvin Edward Cooksey – Frank Ocean's father
Calvin Edward Cooksey is Frank Ocean's father. Just like his son, Calvin was a music lover and a songwriter. Unfortunately, there are not many details about him. In 2017, he sued Frank Ocean for libel in a civil lawsuit. In the court documents, Calvin Edward Cooksey accused his son of being a fraud who only cared about making millions of dollars through an exclusive deal with Apple Inc. He also accused his estranged wife, Katonya Breaux of hypocrisy for slamming gospel singer Kim Burrell's homophobic rant.
About Katonya Breaux Riley – Frank Ocean's mother
Katonya Breaux Riley is Frank Ocean's mother. She is an American author and the founder of the inclusive mineral-based sunscreen brand "Unsun". Katonya Breaux Riley attended the University of New Orleans where she bagged a degree in Arts Administration. She also owned a construction company which she ran for 20 years in New Orleans before moving to Los Angeles. In 2017, Katonya Breaux Riley stirred heated online discussions after she slammed gospel singer Kim Burrell for her condemning comments against homosexuals.
About Frank Ocean's siblings
Frank Ocean grew up alongside two siblings – a younger brother named Ryan Breaux (now late) and an older sister Ashley named "Nikki" Ellison.
a. Ryan Breaux
Ryan Breaux is Frank Ocean's younger brother. He was born on September 1, 2001, in the United States. Unfortunately, he passed away on August 2, 2020, in Thousand Oaks, California, the United States at the age of 18. According to information gathered by DNB Stories Africa, Ryan Breaux died in a car accident alongside his friend Ezekiel "Zeek" Bishop. Their car had collided with a tree in the road's median strip. According to reports, the car was severely damaged and cut in half on impact.
b. Ashley "Nikki" Ellison
Ashley "Nikki" Ellison is the older sister of Frank Ocean. She is an American singer-songwriter. Ashley's first public appearance was on the MTV Show "The Hills" when she came out as a transgender woman. As a songwriter, she has released many music videos and was even nominated for a Grammy Award in 2008.
How Frank Ocean got his name
The rapper who was born Christopher Edwin Breaux reportedly filed to legally change his name to Frank Ocean in 2014.
When asked why he decided to change his name, Frank Ocean explained that it is okay for anyone who does not like their name to change it.
None of us are our names. If you don't like your name, then change your name. I'm only a few steps into the process so I probably shouldn't even be talking about this, but by the beginning of summer, I'll be boarding planes as Christopher Francis Ocean.
Frank Ocean's sexuality
Frank Ocean has not clarified if he is bisexual or fully gay. The singer is often addressed in reports as either gay or bisexual. However, all of Frank Ocean's known or speculated relationships have been with men.
In 2012, in what has been described as his "coming out story", Frank Ocean narrated how he fell in love with a fellow man in a Tumblr note he posted just before the release of his debut album "Channel Orange".
The note read:
4 summers ago, I met somebody. I was 19 years old, he was too. We spent that summer, and the summer after, together. Every day almost, and on the day we were together, time would glide. Most of the day I'd see him, and his smile. By the time I realized I was in love, it was malignant. It was hopeless. He continued, I feel like a free man. If I listen closely, I can hear the sky falling too.
Frank Ocean's marriage and wedding
As of September 2022, Frank Ocean is not married and does not have a wife. The singer also does not have a husband.
According to reports, Frank Ocean was previously in a relationship with French fashion model Willy Cartier. Later on, Ocean was speculated to be dating one of his close friends identified as Memo Guzman. In 2017, the duo were spotted together at the MGM Grand Las Vegas where they came to watch the Floyd Mayweather vs. Conor McGregor fight.
Frank Ocean's boyfriends
Frank Ocean likes to keep details of his romantic engagements off the media. Despite this, Ocean has been romantically linked with at least three men.
Frank Ocean was reported to be in a relationship with French model Willy Cartier in 2012.
Frank Ocean was believed to be dating his close friend Memo Guzman in 2017.
Frank Ocean was rumoured to have hooked up with singer Omar Apollo in Italy in 2022.
About Frank Ocean and Memo Guzman's relationship
Memo Guzman is Frank Ocean's rumoured boyfriend. Not much is known about him as he likes to keep his personal details off the media. According to reports, Memo Guzman was born in August 1994 and is 28 years old, as of 2022.
Frank Ocean and Guzman were first spotted together in 2017 at the Floyd Mayweather vs. Conor Mcgregor fight which took place at the T-Mobile Arena, in Las Vegas, United States. The couple sat together at the match and fans believed the two were in a relationship. Frank Ocean did not acknowledge being in a relationship with Guzman at the time and never addressed the speculations.
However, in 2019, he disclosed that he had been in a relationship with a man for three years. Even though the singer has never officially admitted to dating Guzman, he is widely believed to be Frank's boyfriend.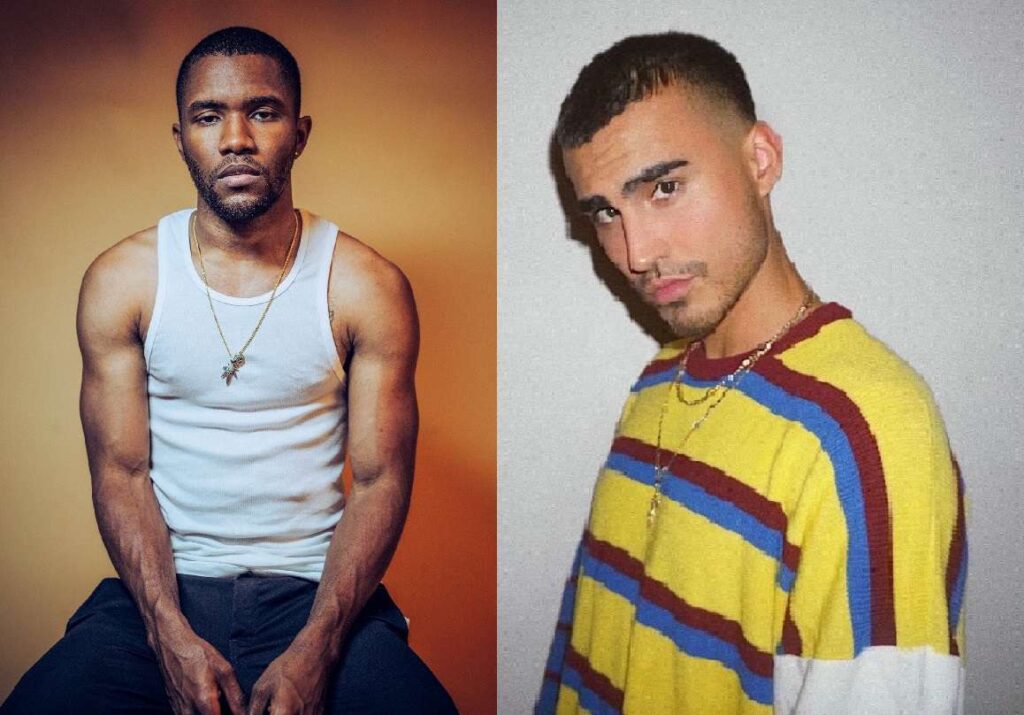 About Frank Ocean and Willy Cartier's relationship
Willy Cartier is a French fashion model, dancer, and actor. He was born on September 15, 1991, in Paris, France. He is 30 years old as of September 2022. Cartier is best known for being the face of Givenchy's Riccardo Tisci fall/winter campaign in 2010.
Frank Ocean and Willy Cartier met at Karl Lagerfeld's fashion show in 2011. In October of that same year, they both spent time together in Los Angeles, United States, and even ended up attending the GQ magazine party. It wasn't until December 2012 that Frank Ocean introduced Cartier as his boyfriend via a photo on his Instagram page. However, the relationship did not last long as fans noticed there was a long period of no social media interaction between the couple, who were formerly known for posting photos of themselves hanging out or walking the red carpet together.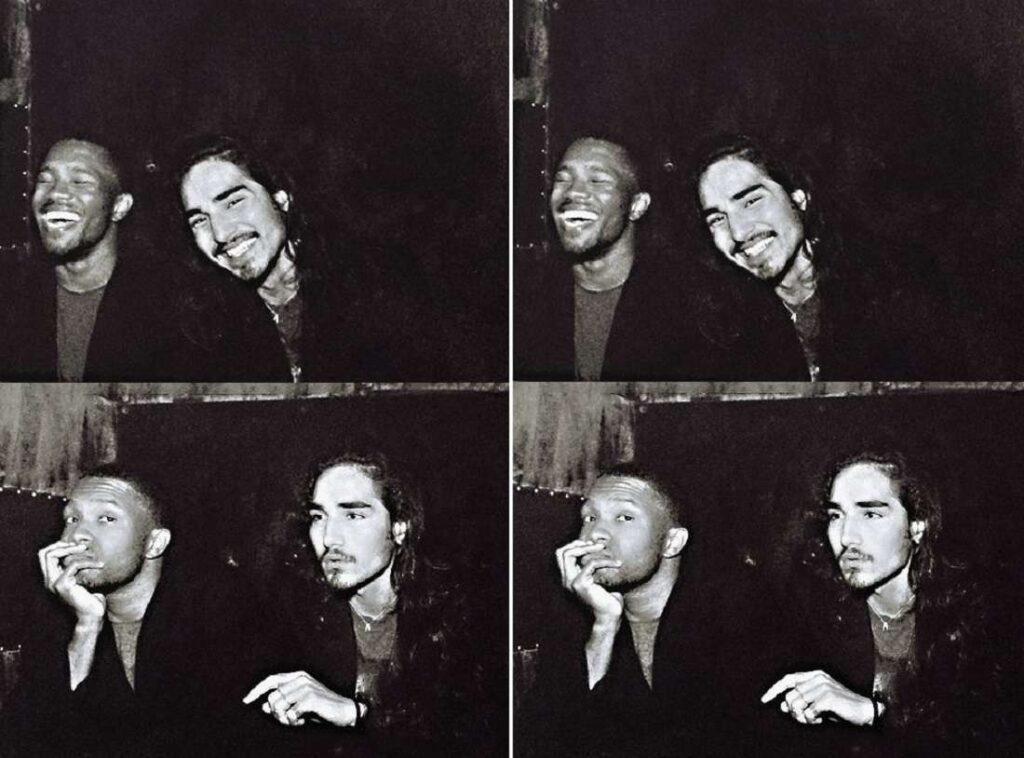 Frank Oceans' children
As of the time of publishing this article (September 2022), Frank Ocean is not yet a father and does not have children of his own.
In 2021, the singer stirred attention when he showed up at the Met Gala with a green robot baby in his arm.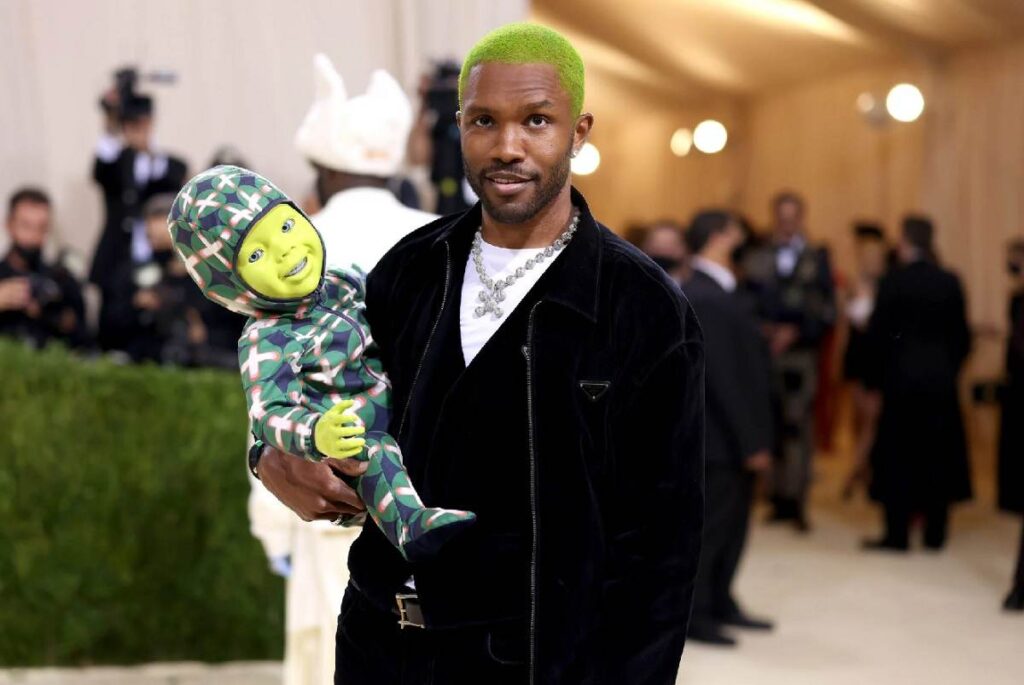 About Frank Oceans' rumoured relationship with Omar Apollo
Omar Apollo is an American singer and songwriter. He was born on May 20, 1997, in Hobart, Indiana, United States. He is 25 years old as of September 2022.
Recently, fans started making speculations about a possible relationship between Frank Ocean and Omar Apollo. The speculations intensified after the singers were spotted on a trip to Italy at the same locations. While some fans believe the singers might be dating, others simply assume they might be collaborating on a song. However, neither of them has addressed the rumours.