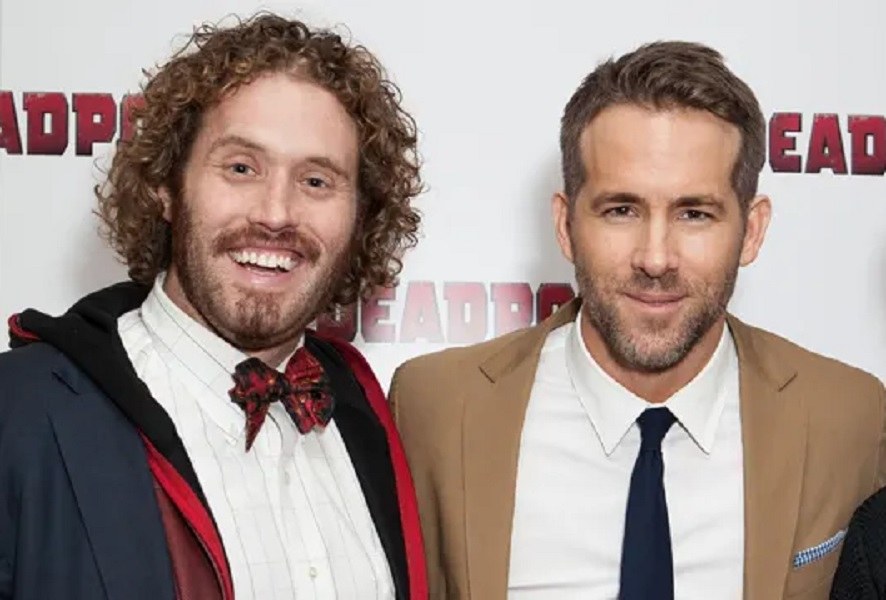 American actor and comedian T.J. Miller has confirmed long-rumoured beef with his "Deadpool" co-star, Ryan Reynolds.
According to Miller, Ryan Reynolds hates him for some reason he is not aware of and added that he would not be working with Reynolds again.
While a guest on the Adam Corolla Show podcast, Miller, known for playing Weasel in the first two "Deadpool" movies", narrated an awkward on-set experience where Reynolds, pretending to be in character as Deadpool, said some bad stuff to his character – which looked like the actor was speaking directly to him instead.
According to Miller, Reynolds told him during the unscripted exchange that no one really liked him or cared that much about his character.
T.J. Miller said:
"We had a really weird moment on Deadpool where he said, 'Let's do one more take.' And then as the character, he was horrifically mean to me as if I'm Weasel. So he was like, 'You know what's great about you, Weasel? You're not the star, but you do just enough exposition so that it's funny, and then we can leave and get back to the real movie.'"
Miller also implied during the chat that he wasn't called for "Deadpool 3", adding that he already had no intention of returning.
Miller said:
"I would not have done Deadpool 3 if they came to me and were like, 'We want you to do Deadpool 3, and we're going to pay you twice as much.'"
Prior to the release of "Deadpool 2" in May 2018, T.J. Miller suffered some bad press after he was accused of sexual assault and violence by an anonymous woman. Miller denied the allegations.