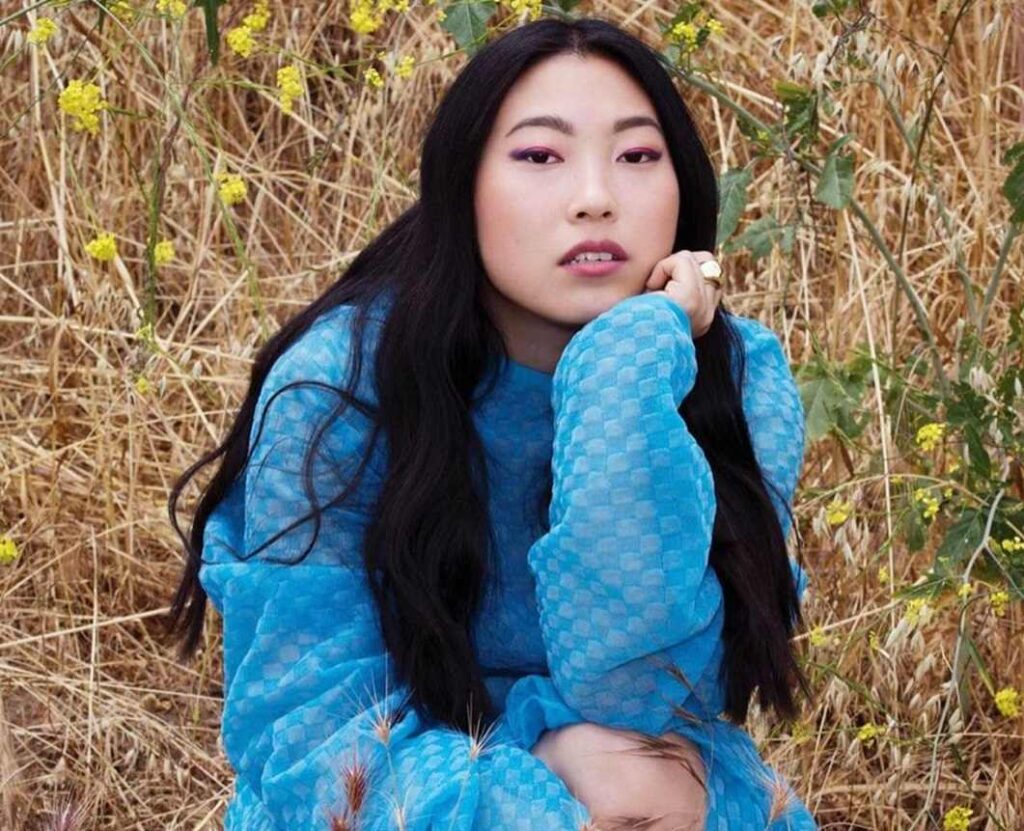 Who is Awkwafina?
Awkwafina is an American actress, rapper, and comedian. She is recognized for her roles in movies like Neighbors 2: Sorority Rising (2016), Oceans 8 (2018), Crazy Rich Asians (2018). Jumanji: The Next Level (2019), The Farewell (2019), and Marvel's Shang-Chi and the Legend of the Ten Rings (2021).
Awkwafina also voiced seagull Scuttle in 2023's live-action remake of "The Little Mermaid".
Awkwafina's real name is Nora Lum. She was born on June 2, 1988, in Stony Brook, New York, United States. She is 35 years old as of June 2023.
How Awkwafina got her name
According to reports, the actress coined the stage name "Awkwafina" while still in college. In an interview with Into the Gloss in 2017, the actress said the name "Awkwafina" represents a more confident and animated version of herself.
She said:
She's the girl who is high on sleepover energy, running around and dunking ice cream cones in her eyes. College was like prison reform where I learned to be quiet and more passive, so when Awkwafina comes out on stage, she's that crazy high school kid that doesn't care about anything. It's an extra burst of confidence that Nora doesn't have.
In another interview with Galore in 2019, Awkwafina stated that there is no symbolic or great story behind the name and she was just trying to come up with something amusing.
She said:
I just really thought it was funny when people try to subtilize products like Neutrogena because I just imagine someone sitting there thinking about all these weird names, especially the water names. But anyway, I just came up with it when I was 16 and I thought it was really funny. And then I eventually adopted it. People started calling that name and I was like "I can't believe they are calling me this fucking name. It's so stupid but I don't even care. There's no difference.
About Awkwafina's family
Awkwafina was born in Stony Brook, Long Island to a Chinese-American father and a Korean-American mother. Her father, Wally worked in IT while her mother Tia was a painter. Sadly, Tia died from pulmonary hypertension in 1992 when Awkwafina was just four years old. As a result of this, Awkwafina was raised by her father and paternal grandparents.
About Awkwafina's father- Wally
Wally is popularly known as the father of Awkwafina. He is a Chinese-American man who worked in the information technology field and comes from a family of restauranteurs. According to reports, Wally's father (Awkwafina's grandfather) migrated to the United States in the 1940s and opened the Cantonese restaurant called "Lum's" in Flushing, Queens. The restaurant was one of the neighbourhood's first Chinese restaurants.
Wally got married to Tia (Awkwafina's mother) and they have just one child. After Tia's death in 1992, Wally raised Awkwafina as a single father with the help of his mother Powah (Awkwafina's grandmother). Further information about him is scarce at this time.
About Awkwafina's mother- Tia
Tia is popularly known as the mother of Awkwafina. She was a painter who immigrated with her family to the United States from South Korea in 1972. She died from pulmonary hypertension in 1992 when Awkwafina was four years old. In an interview with People Magazine in 2019, the actress opened up about how the death of her mother in 1992 changed her life.
Awkwafina said:
My earliest memories of my mom are from when she was already sick. I remember her a lot through her food. She used to feed me a lot of Korean food, and I remember her caring about that, caring about what I brought to lunch in my lunch box.
She continued:
She used to feed me tteok, rice cakes. Years later when I'd eat them, I'd cry because I'd remember her.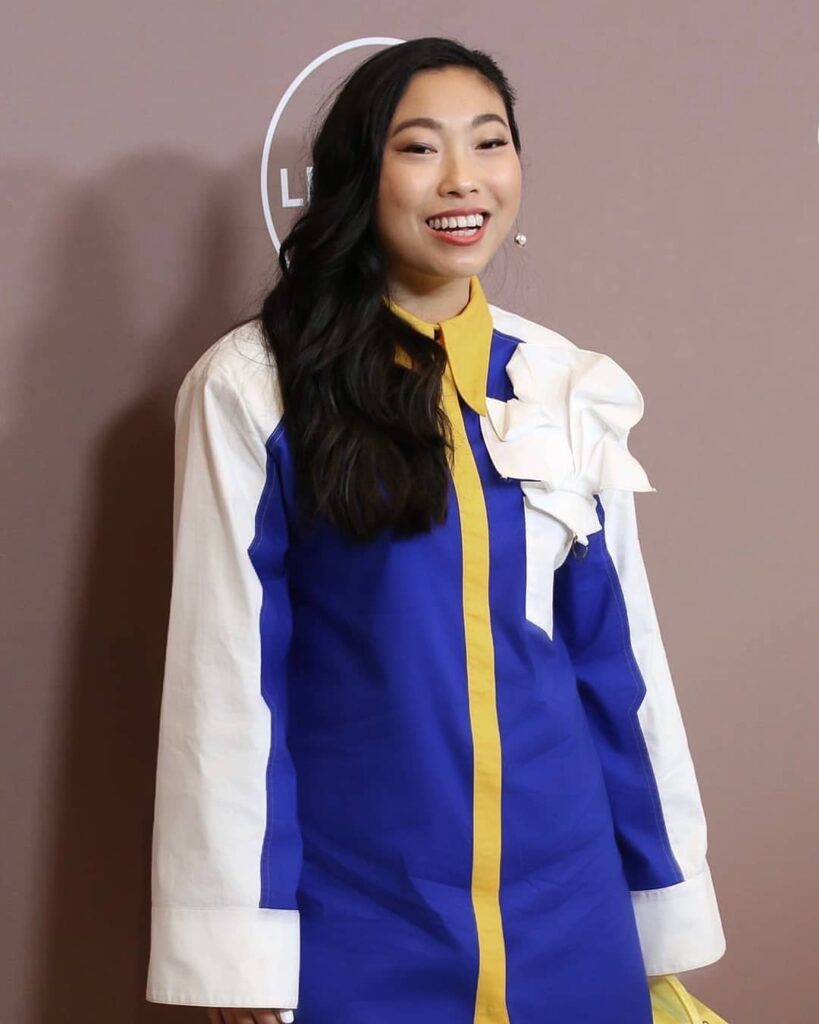 Awkwafina's siblings
According to reports, Awkwafina was born as the only child of her parents. She has no siblings.
Awkwafina's marriage and wedding
As of the time of publishing this article (June 2023), Awkwafina is not married and does not have a husband. The "Crazy Rich Asians" actress has never been married, as of the time of writing.
Awkwafina is known for keeping her love life away from the public and it is unclear if she is completely single or currently in a relationship. In an interview with Guardian in 2018 about her appearance in the 2018 comedy/crime movie "Oceans 8" alongside star actresses Sandra Bullock, Anne Hathaway, and Cate Blanchett, Awkwafina revealed that she felt settled with her long-term boyfriend and that she was extremely happy and in love. She also stated that she doesn't think traditional family life is for her.
She said:
I'm not sure I will ever be the kind of woman who can retire into a family.
Awkwafina's past relationships
Interestingly, nothing is currently known about Awkwafina's past relationships and boyfriends. The actress has succeeded in keeping all information about her romantic life off the media.
Awkwafina's current boyfriend
Awkwafina alluded in a 2018 interview to having a boyfriend whom she feels "settled and happily in love" with. However, nothing is known about this person the actress is supposedly dating. It is also not known if the relationship is still ongoing or if they have broken up.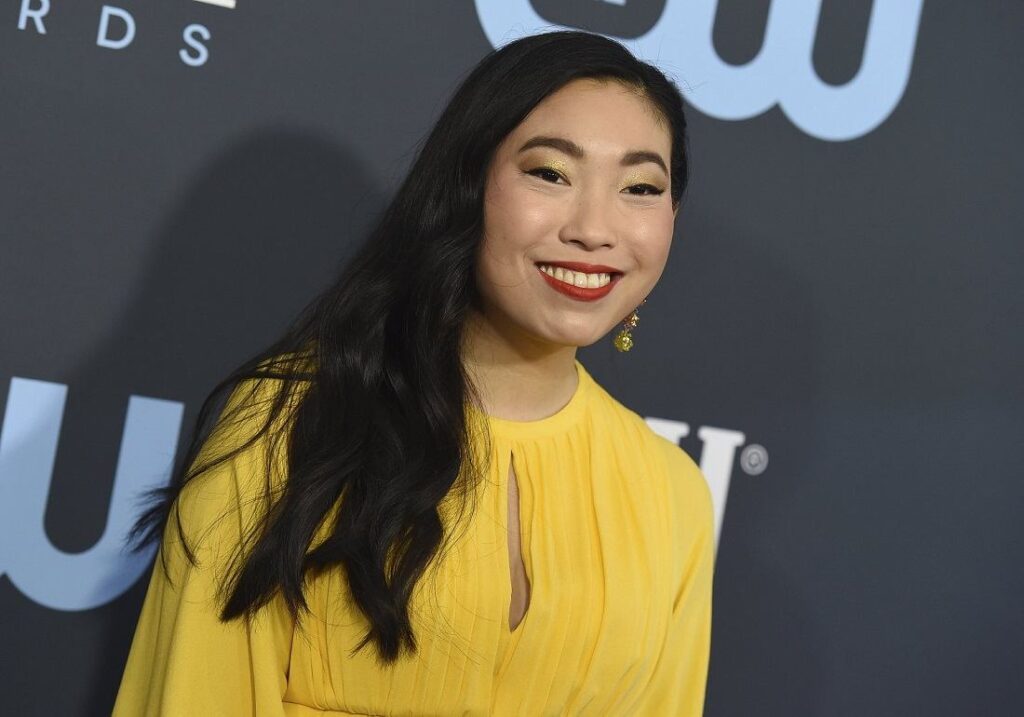 Awkwafina's children
Thanks to the actress's penchant for sharing little about her private life, many details of Awkwafina's relationships and romantic life are shrouded in mystery. There were once rumours that the 35-year-old actress welcomed her first child with a man named Alex Suh. However, the actress never addressed these reports and the rumours have stayed unverified.
Is Awkwafina gay?
Rumours of Awkwafina being gay have circulated around the internet. The rumours grew more following Awkwafina's portrayal of a supposed lesbian character in the 2018 rom-com drama "Crazy Rich Asians" which also stars Michelle Yeoh and Constance Wu. Awkwafina has never addressed these rumours and they have remained unconfirmed.