Who is Greta Gerwig?
Greta Gerwig is an American actress, playwright, and director. She is the director of the 2023 fantasy comedy film "Barbie". She has also starred in and written other acclaimed films like "Frances Ha" (2012), "Mistress America" (2015), and "White Noise" (2022).
Greta Gerwig's full name is Greta Celeste Gerwig. She was born on August 4, 1983, in Sacramento, California, but grew up in River Park neighbourhood. Gerwig was born as one of three children to Christine Gerwig (mother) and Gordon Gerwig (father). She is 38 years old as of July 2023. She obtained a degree in English and Philosophy from Barnard College.
About Greta Gerwig's parents
Greta Gerwig is the daughter of Christine Gerwig (mother) and Gordon Gerwig (father). Gordon is a credit union worker, while his wife is an OB-GYN nurse. Greta Gerwig's parents starred alongside their daughter in the 2012 film "Frances Ha" as her character's parents.
Greta Gerwig's siblings
Greta Gerwig reportedly has two siblings – a brother and a sister. However, not much is known about them at this time. Reports have it that her brother is a landscape architect, while her sister works as a manager at Equal Employment Opportunity Commission.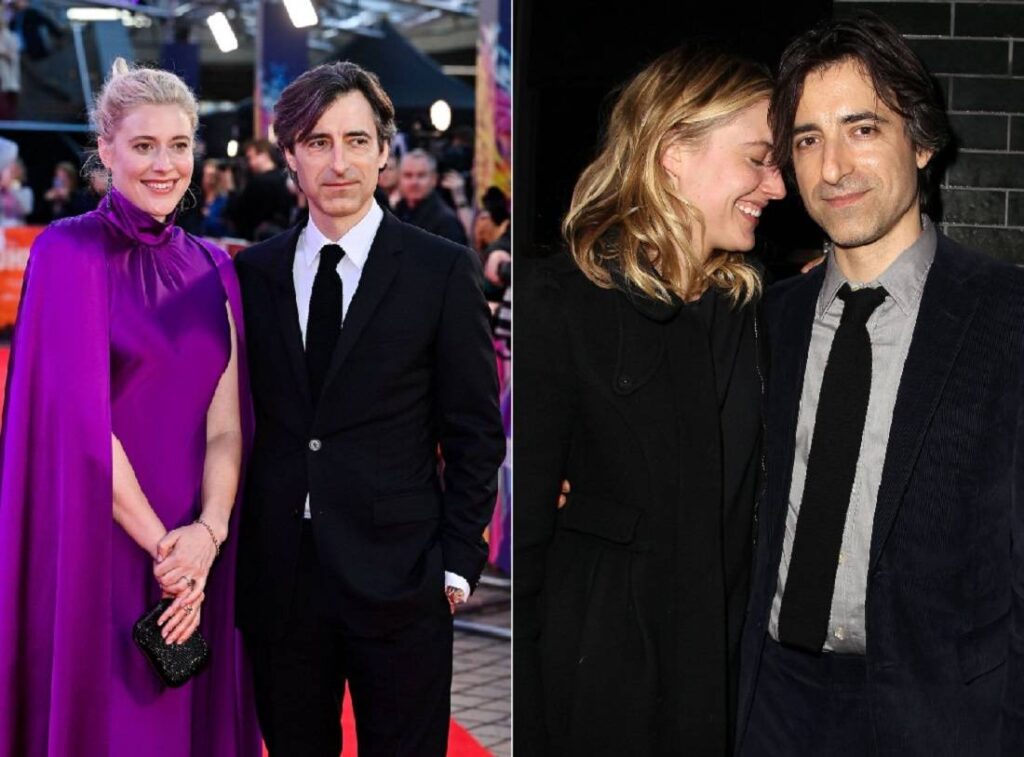 Greta Gerwig's marriage and wedding information
As of the time of publishing this post (July 2023), Greta Gerwig is not married and does not have a husband. However, she has been in a long-term relationship with American film director, Noah Baumbach since 2011.
Greta Gerwig and Noah Baumbach's relationship is unlabelled – the terms "boyfriend", "husband" or "fiancé" do not work them.
Despite not being officially married, Greta Gerwig and Noah Baumbach have two children together. The lovebirds met in 2010 on the set of the movie "Greenberg". They have also worked together on other projects after. The couple is extremely private about their relationship and according to Greta, their relationship has no label as none of the terms "boyfriend", "lover" or "fiancé" works for them.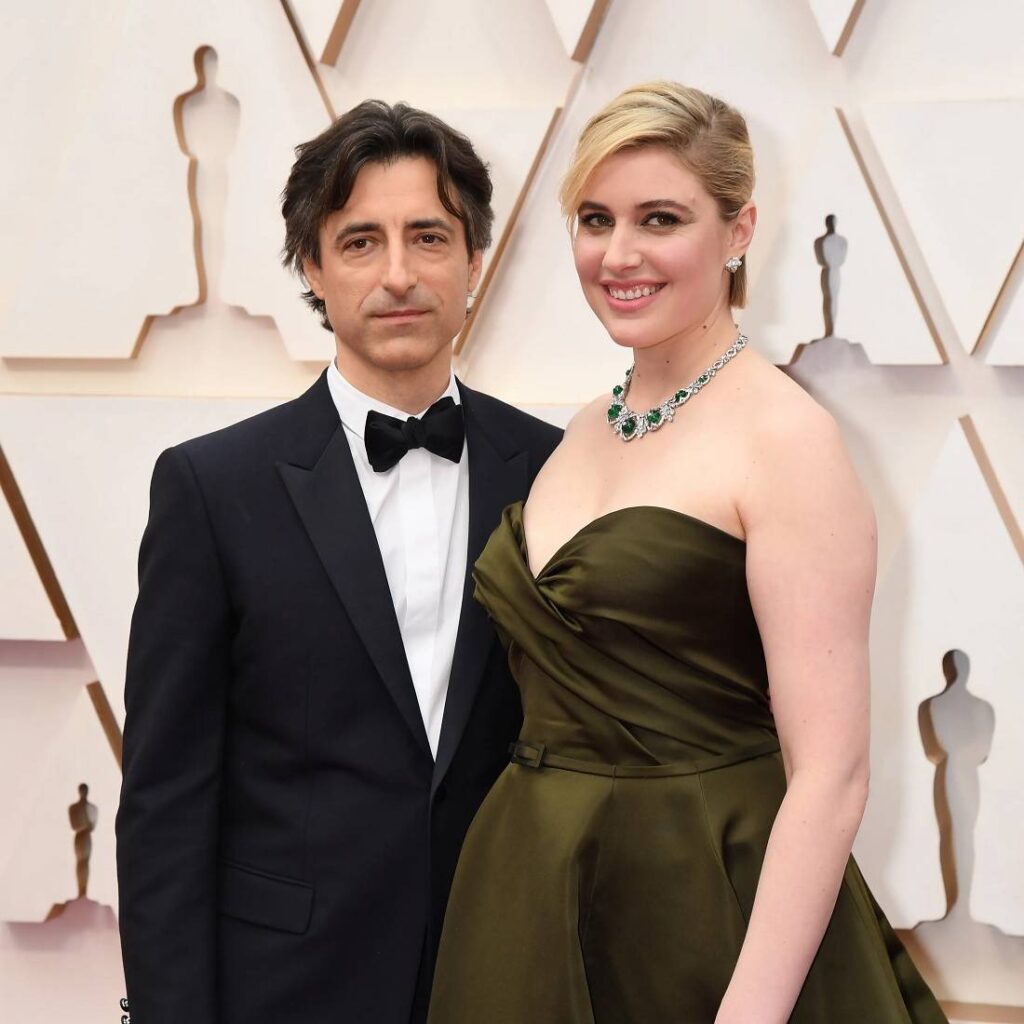 About Greta Gerwig's partner – Noah Baumbach
Noah Baumbach is an American film director and screenwriter. He is known for making comedy films like "Kicking and Screaming" (1995), "Mr Jealousy" (1997) and "The Squid and The Whale" (2005).
Noah Baumbach was born on September 3, 1969, in New York. He was born to Jonathan Baumbach (father) and Georgia Brown (mother). His father is an author of experimental fiction and co-founder of the publishing house "Fiction Collective", while his mother is also a fiction writer and film critic for "The Village Voice". He is 53 years old as of July 2023. Noah Baumbach has two half-siblings from his father's side and one full sibling.
Before his relationship with Greta Gerwig, Noah Baumbach was previously married to actress Jennifer Jason Leigh. He was married to Leigh for five years. They got married in 2005 and divorced in November 2010. They have a son named Rohmer Emmanuel Baumbach together.
Greta Gerwig's past relationships
According to reports gathered by DNB Stories Africa, Greta Gerwig has no publicly known relationships or affairs before her involvement with her current partner Noah Baumbach.
Greta Gerwig's kids
As of July 2023, Greta Gerwig is the mother of two children. The name of her first child is said to be Harold Baumbach, while the name of her other kid is unknown as of the time of publishing this article.
Greta Gerwig reportedly gave birth to Harold in March 2019. The young boy is 4 years old as of 2023. Gerwig revealed in December 2022 that she is expecting her second child. However, she hid his arrival and only made it public four months after he was born in 2023. There are speculations that her second son was born in February 2023.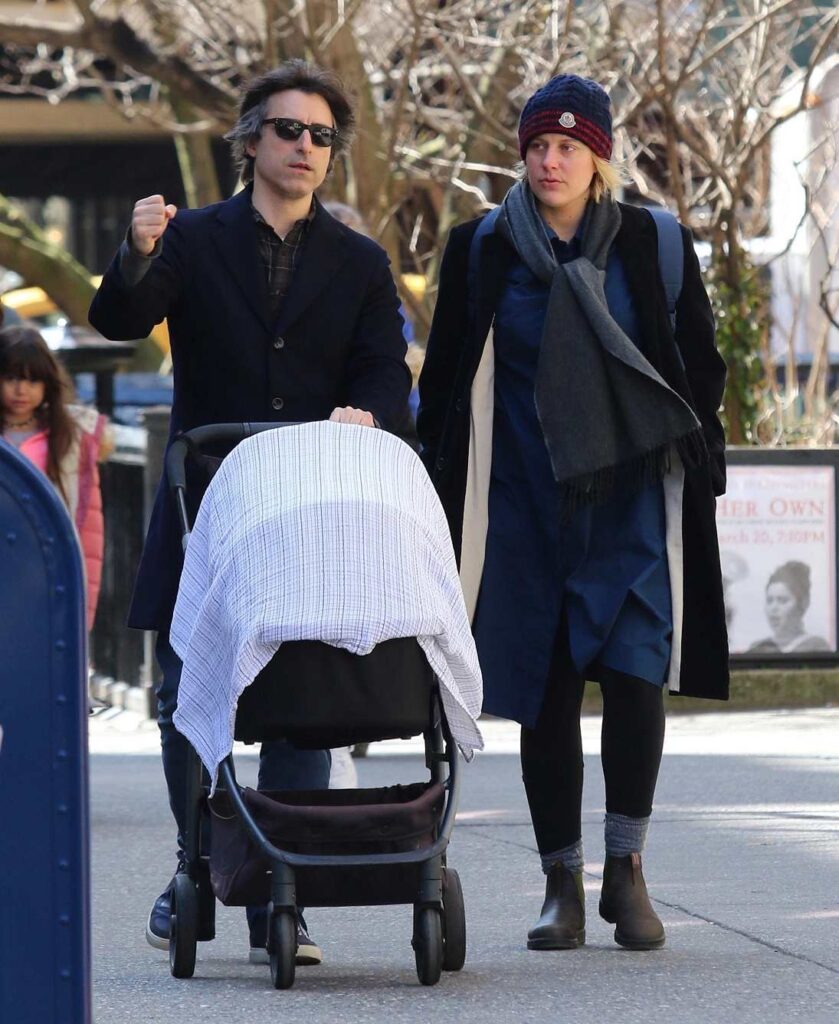 According to the actress, she has not been sleeping well since the birth of her second son. She also described him as a wise little baby.
In her words:
"He's a little Schmoo. I don't know if you can tell energy from the picture, but that's very much his energy. He's a wise little baby. The little guy is sleeping through the night. But I'm still doing that thing where I wake up, every hour to 90 minutes, and just hover. You just keep wanting to look at that baby. So I'm slightly in a twilight state."