by Joy Amaka O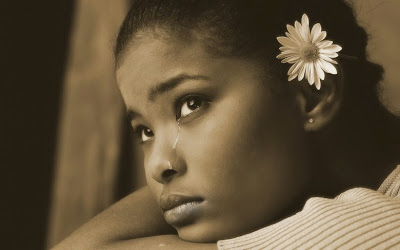 My friend, Adesuwa, has always been my relationship guide. She was the one that told me the secrets of finding and keeping a man, most of these secrets I find absurd, but I've always believed her.
She was the one that has stayed many years in Lagos, after all, studied in UNILAG and knew all about the social media.

What do I know? What do a College of Education graduate who has lived all her life in Abeokuta know?
As usual, I told my friend when I met Nduka. He is an Engineer and his company has just sent him to monitor the construction of a new plant in my town.
My friend came down to Abeokuta the next day so that I can introduce Nduka to her. So that she would assess him too, like she'd done the others.
Unfortunately, Nduka did not pass too. First, my friend did not like that Nduka was Igbo. 'You are just wasting your time with him,' my friend told me. 'When he is ready to marry, he will go back to his village and pick a wife. Ah, omo-Igbo, I know them!'
Then she also disliked Ndu's profession. 'This one is even an Engineer,' my friend continued. 'Don't you know them? Do you not fear them? Aggression is like their second name. Did you not hear of how Wale killed his wife?'
That was how I ended my relationship with Nduka.
He'd begged and begged, but I did not listen. I have to obey my friend's judgement. She said I'd seriously regret it if I failed to.
'Tell me why you are breaking up with me,' Nduka cried. 'Tell me, Lola, please.'
'Nothing,' I lied. 'I just don't want to continue with it anymore.'
Two months later, I was passing through Nduka's house and decided to check on him. If not for anything, he had been very kind to me the few weeks we were together.
I knocked again on the silver door. I heard the sound of a bolt unlocking and then the door swung back.
My friend, Adesuwa, in a broad casual shirt and tight shorts, stood in the doorway staring at me.
Based on a true-life story.