Written by Daniel Nkado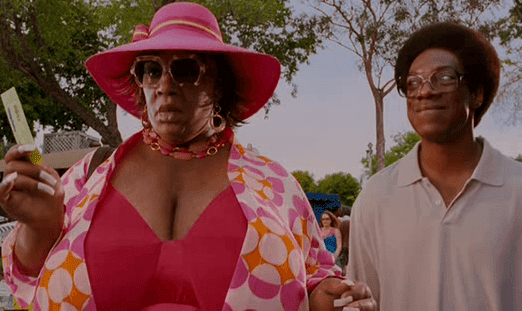 In our compound Nneka is known for one thing:
Screaming.
And she screamed only at one person:
Her husband.

He is tall and slim, a quiet tapering man. I used to be afraid each time I see him walking in the wind, like the fast-moving air is going to sweep him away.
Early in the morning yesterday, the compound walls started to vibrate. Of course everyone in the compound already knew who it was, but no one came out.
Usually they don't.
But I always do. I love listening, peeping, bending and craning my neck to see well, hear well, get it all well. Ask them about me in the compound and they will tell you Ginika is nosy, Ginika is a gossip, Ginika is this, Ginika is that.
But the truth is, I don't care. I don't give a down, neither do I give an up. Fork I don't give, spoon or knife you will not get from me.
But I will not stay in a compound and not know what is going on there. Mba. That is not how I was raised.
So that morning I rushed out and crept beside their window. My fellow woman was at it again.
The window louvers whined from each sound.
'Foolish man!'
'Olodo!'
'Mgbada!'
'Ewu!'
'Ewu!'
'Ewu!'
My head quivered. The innocent man was sitting on the couch, carrying his head in his hand. I imagined how heavy it would be. A wish bloomed in me; I wished it was possible to go in and help him carry the head at least, while his firm-bodied wife bathed him with the names.
But my experience only stops at looking and listening, peeping and snooping, going in to help or ask questions were not part of the training I received from my mother. God bless her soul.
So I was still at the window doing what I know how to do best when the strangest thing happened.
The small compound gate swung open and this large woman came through flanked on each side by two tall boys.
They made their way straight to the source of the noise—Nneka's door. They did not knock. One of the boys just drew back and crashed into the door with great force.
The wooden door burst open.
Nneka stopped yelling.
'Oya, that's the man,' the large woman that came in with the boys said, pointing to Nneka's husband.
The boys grabbed him.
I was expecting my fellow woman to fly away at once, like I would have done myself. Like I did the day police men came to carry my husband. But she didn't. She stood her ground and started confronting the visitors. She slapped the woman first before descending on the boys she came with. Singlehandedly, Nneka dealt with the trio without any iota of mercy.
Trickles of hot pee fell into my pants.
'But you were just fighting with him na?' the woman they slapped asked, holding her cheek and looking very puzzled in the face.
'And then?' Nneka pushed her breasts at her. 'Asi m gi, and then? What if I'm beating him nko? Is he your husband? Is he? So because of N2000 you went and called this matchstick figures to come and kill my husband for me okwia?'
She undid the end of her wrapper, brought out some naira notes and flung out to the woman. 'Take your stinking money and vamoose from my house at once!'
The woman picked the notes and turned to the battered boys she'd come with. 'Boys, come let's go.'
I should have left the window at this point, I know. I guess I was too shaken to move.
As soon as the boys sighted me, they rushed to me.
'Who do you think you are laughing at eh?' they asked.
Before I could open my mouth to tell them that I wasn't laughing, that that was how my face is –like a smiling mask—they'd descended on me.
Finally they left me on the ground, now a crushed copy of what I used to be.
I will stop here, I think my headache has returned.
'Uzochukwu, please bring the Panadol and Ibuprofen on the table for me, osiso!'
***
Daniel Nkado is a Nigerian writer and the founder of DNBStories.com.  Get his books on DNB Store, OkadaBooks or BamBooks!